The beautiful flower gardens in An Giang just come in and get a photo of the New Year
Not only an attractive check-in point, but the beautiful flower gardens in An Giang such as Tam Man flower garden, Thien Anh flower field, coconut flower field, … promise to be a place to enjoy Tet, attracting tourists if any. occasion to visit the West in the early days of 2021.
Every new year, when the spring comes back to Tet, all the streets and streets are adorned with thousands of colors of flowers. Referring to the beautiful flower gardens in the West, people will immediately think of Sa Dec Dong Thap flower village, Cai Mon flower village, Ben Tre. However, in recent years, An Giang is also a place to add to the list of many beautiful virtual flower gardens that are not inferior to famous names. Hurry up to schedule to check in these flower fields so as not to miss the "trend" of flower viewing – take pictures with flowers on Tet holiday.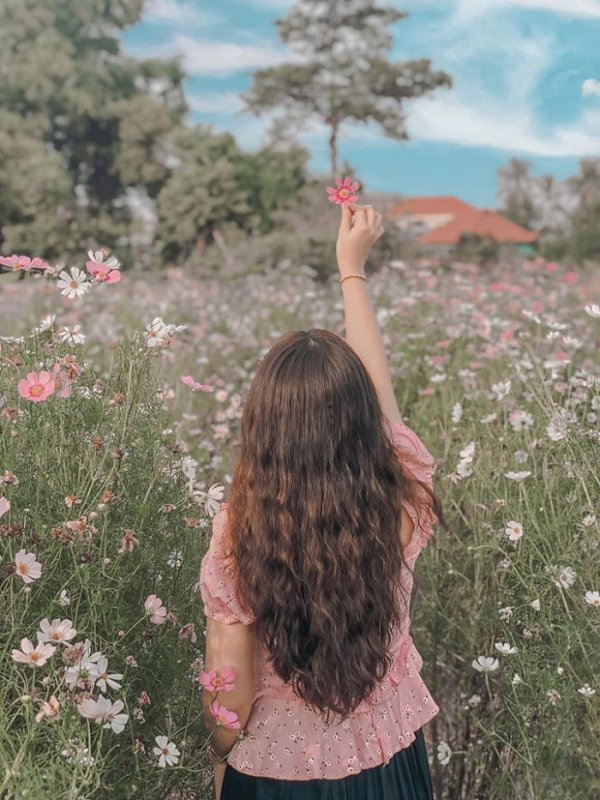 An Giang has many beautiful flower gardens. Photo: Huynh Pham
Check out the beautiful flower gardens in An Giang

1. Tam Man Flower Garden
Address: No. 53/10, An Chau town, Chau Thanh district, An Giang province.
Ticket price: 20,000 VND / person.
Travel guide:
If you go from Long Xuyen, you should move in the direction of An Chau town – Chau Thanh. When you reach the area of ​​Chac Ca Dao bridge, remember that you do not cross the bridge, but turn left at a point near the bridge, then follow the canal. At this point you will see an old gas station every one straight line. Looking opposite the gas station, you will find a small road leading to the beautiful 8 Man Flower Garden. The beautiful blooming flowers amidst the bustling spring atmosphere are waiting for you to explore and enjoy.
The virtual living spot was enthusiastically checked in by An Giang young people. Facebook Photo Tam Man Flower Garden
Tam Man Flower Garden officially started welcoming guests on January 11, 2020. Although it has been open for a long time, the attraction of this place remains as it was in the early days. There are always a lot of tourists, especially young people visiting and taking pictures. According to the trend of checking in beautiful flower gardens in Hue, the yellow canola flower season in Moc Chau, triangular flowers in Sapa, Ha Giang, … beautiful flower gardens in the West in general and An Giang in particular, continuously coming out. life then quickly became a phenomenon on social networks. Tam Man Flower Garden is also one of such places.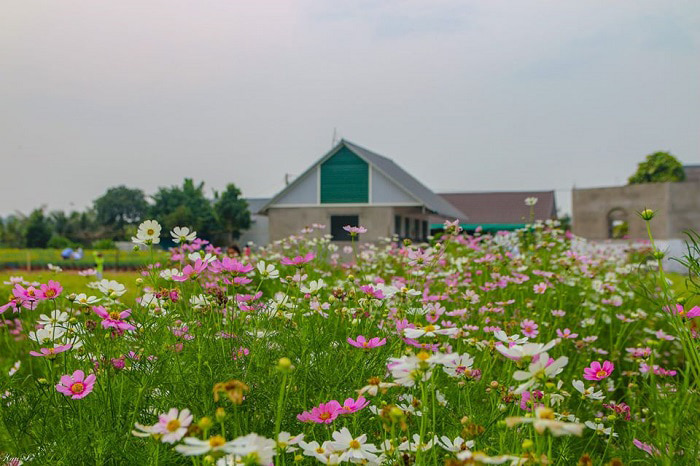 Spring comes on Tam Man flower garden. Photo: Hau Le
Planning in the style of gardens growing many different types of flowers to serve the needs of sightseeing, enjoying and taking photos of visitors such as Hanoi, Da Lat, Tien Giang, … but beautiful flower gardens in This An Giang is not boring but always attracts a large number of tourists. Because the Tam Man flower garden has a quite large area, it is planned into many different flower areas, especially beautiful flowers, typical of the tropics such as sunflower, butterfly flower, cypress, kinds of chrysanthemum, potted flowers, … Many flowers but they are arranged very reasonably and not be confused. Mixed with beautiful scenery, bold countryside, gardens – the Mekong River region like a straw, wooden chairs. That is why the young people come here freely when they come here, taking many beautiful pictures for themselves and their friends.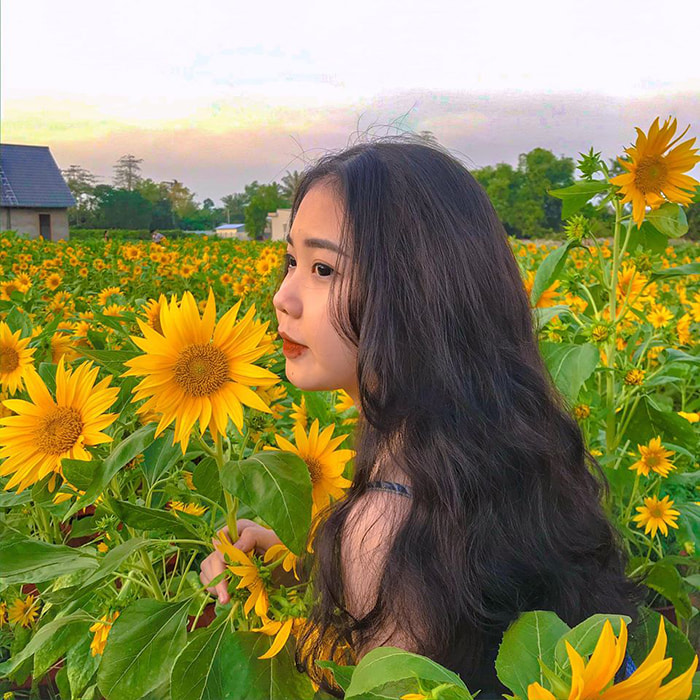 Lost in a fragrant flower paradise. Photo: halotravel
According to the An Giang tourism experience of many tourists, the most prominent and attractive in Tam Man garden is the sunflower growing area. Because this flower is bright yellow, full of large and beautiful flowers, facing the sunlight. Especially in the days bordering Tet in the West, the flowers are more and more beautiful, promising to be a beautiful background for check-in photos of visitors.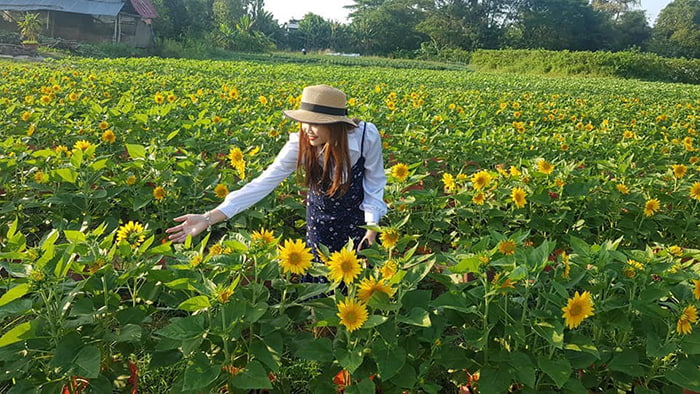 Sunflowers blooming in Tam Man garden. Photo: Doan Dinh
Besides sunflowers, An Giang tourists also spend a lot of time checking in with butterfly petals with many colors such as pink, white, and red.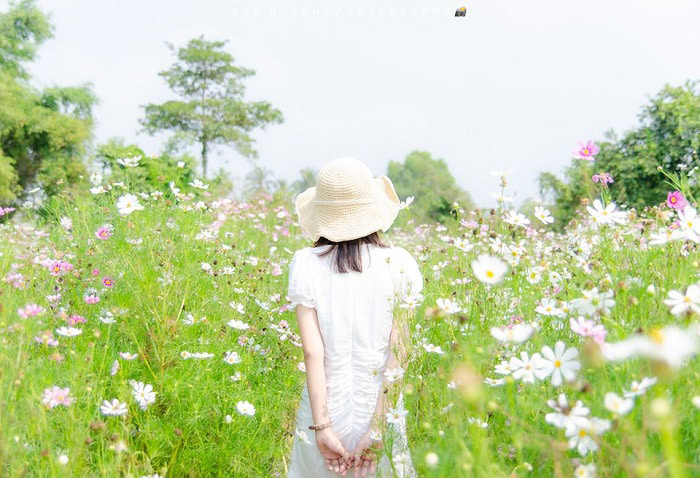 Butterfly petals, cypress flowers are grown in many gardens in Tam Man. Photo: Huynh Pham
In addition, this famous flower garden in the West also sells potted flowers with a variety of beautiful flowers, suitable for Tet such as sand, chrysanthemum, cypress, … After sightseeing and taking photos, remember Visit and buy if there is a need.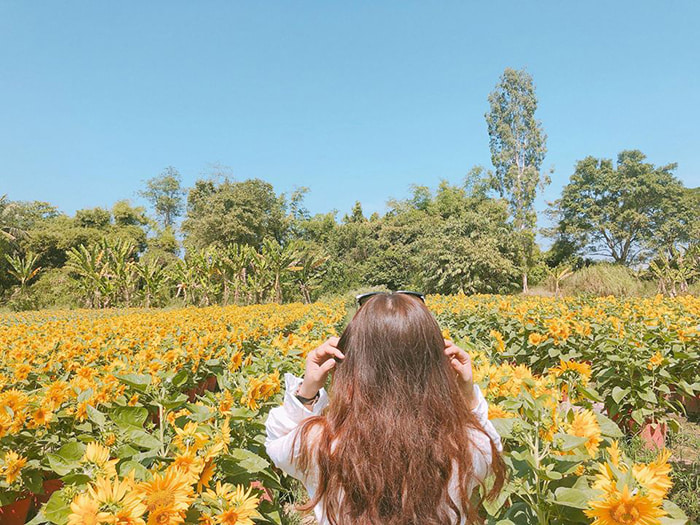 Attractive An Giang check-in point. Photo: Nguyen Ngoc Nhu Y
Not only growing flowers for tourism, the place contributes to the list of beautiful flower gardens in An Giang, but also plays a role as a farm applying high technology in the production of flowers and fruits. So, do not be surprised when you see the flower or strawberry cage houses like Van Thanh flower village in Dalat or Sa Dec flower village. Strawberries are grown in Tam Man garden for only about 80,000 VND / pot with delicious ripe red strawberries, remember to buy them as gifts or decorate them at home.
The current entrance fee to the flower garden is 20,000 VND for an adult and 10,000 VND for a child. Tam Man Garden also provides Ao Dai rental, photography, flycam, … A little note is that you should go in the early morning to take pictures at the flower garden because this is the time with the most beautiful sunlight.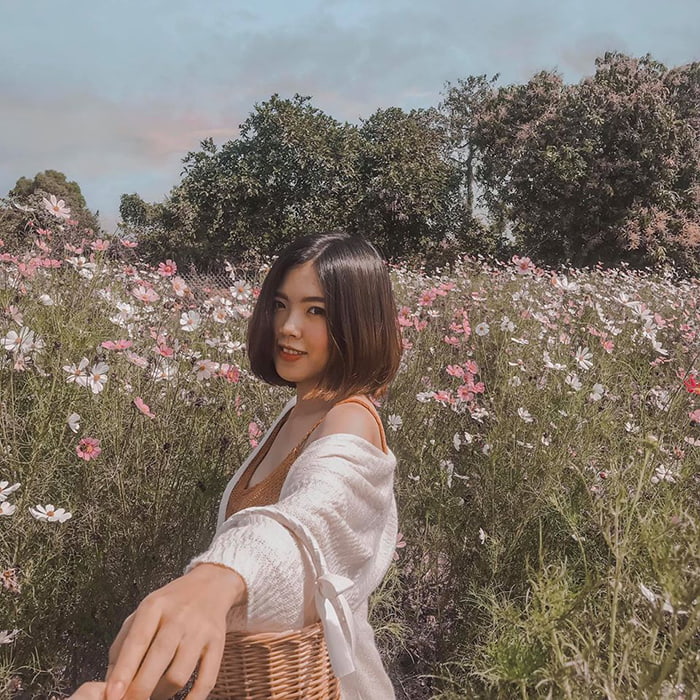 Should go early in the morning to take the best photo at the flower garden. Photo: ST
Tam Man Garden is really a place to enjoy Tet in An Giang, very interesting that you should not miss this Tet. Up to the present time, this place is considered one of the most attractive check-in places in An Giang on the Lunar New Year this year, next to the tourist area of ​​Cam Mountain, Sam mountain, Ta Pa lake or Tuc Dup hill. .
Field of periwinkle
An Giang is a large land with many diverse natural landscapes. This place has a large plain, many high mountains such as  Co To mountain, Cam mountain and rich flora and fauna. There is a species of wildflowers growing a lot here, especially in Phu Tan district with communes such as Tan Hoa, Phu Hung, Phu Thanh, Binh Thanh Dong, … is periwinkle. There are places where the area of ​​growing flowers is up to tens of hectares.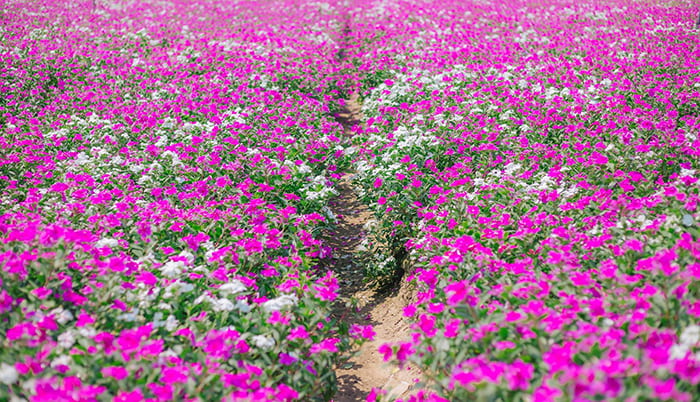 The fields are brilliantly beautiful with coconut flowers. Photo: thamhiemmekong
To go to the perennial coconut flower fields – an attractive tourist destination and a beautiful flower garden in An Giang, you just follow Highway 91, between Long Xuyen and Chau Doc and go straight through Nang Gu ferry. After crossing the ferry, you will run about 1km more to see consecutive flower gardens, blooming each other.
Initially, people in these areas planted periwinkle flowers for the purpose of making Vietnamese medicine, supplying traditional medicine pharmacies to treat diabetes, malaria, leukemia, reduce high blood pressure, and cottage, … However, over time, the fields of beautiful flowers continuously cover a land, creating an impressive landscape that has attracted the attention of many Western tourists.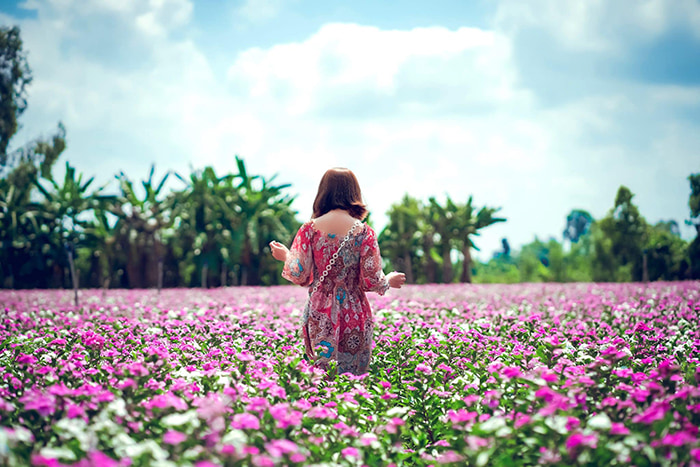 The best time to take pictures of the day in the periwinkle field is early morning. Photo: thamhiemmekong
Indeed, the periwinkle fields here are as beautiful as the flower fields in Da Lat or Ha Giang. Since going from afar, visitors have been attracted by the colors of white, red, pink, lotus pink, purple, overlapping in the fields of periwinkle. All blended, interwoven to create an eye-catching and charming picture of flowers, making this place attract hundreds of visitors every day. This is also the background that could not be better for sparkling, dreamy check-in images.
The best time to take pictures of the day in the periwinkle field is early morning. Because this is the time when the sun just rises in the field, the soft rays of sunlight at the beginning of the day sparkle, creating a rather impressive scene. When visiting this beautiful flower garden in An Giang , remember to take a gentle step to preserve the flower beds, remember to observe when moving so that you do not trample or break branches while styling!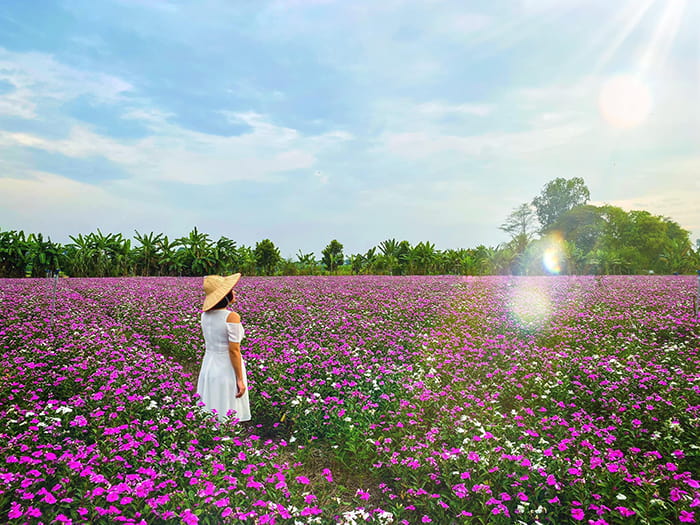 Great setting for sparkling photos. Photo: Phan Thi Nhu Quynh
Chau Phu Herbal Flower Garden
Located in Chau Phu B Ward, Vinh My Commune, Chau Doc City, An Giang Province, the heather flower garden is also one of the beautiful flower gardens in An Giang.
According to Chau Doc backpacker travel experience of many tourists, the time of Tet approach is also the time when the flower garden blooms with two brilliant purple and white colors under the blue sky. Many people come here extremely surprised and impressed with the beauty of thin, long, broad, rustic but gentle and shy petals.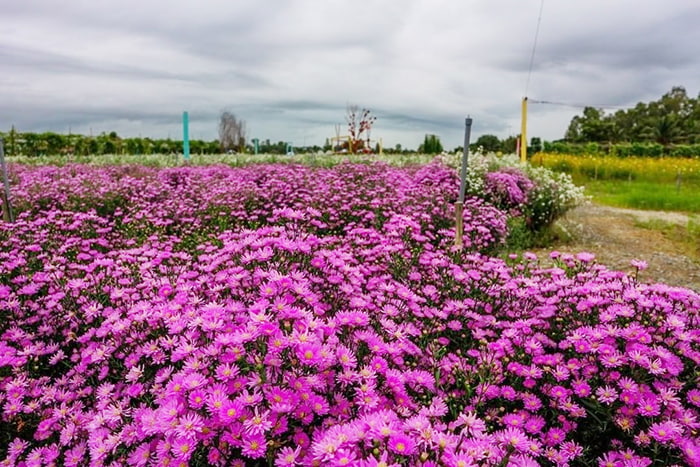 A corner of a field of flowers. Photo: 2dep.vn
Besides the herb garden about 1 hectare wide, the garden owner also grows many other kinds of forgetful flowers of the river region such as ten o'clock flower, rose, butterfly, lotus, …
Thien Anh flower field
Contributing to the list of beautiful flower gardens in An Giang , there is also Thien Anh flower field. This is not only a favorite meeting place for many young people but also an attractive place to take photos of the New Year because it helps to keep many wonderful memories of the spring day.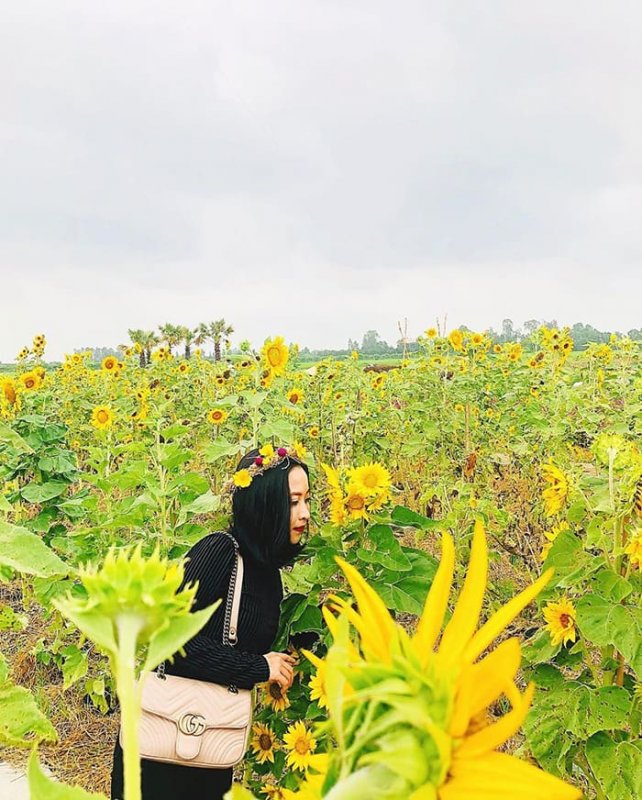 Thien Anh Flower Field is located on Chau Doc bypass. Photo: @ caotruclinh.97
Address Thien Anh flower field: located on Chau Doc bypass (N1 street), Chau Doc city, An Giang province. If you do not know the way, just follow the map to that road and do not hesitate to ask the local people because people will be very enthusiastic to show you the way.
Thien Anh flower field has a large area and grows many different types of flowers, from sunflower, rose to lotus, chrysanthemum, ten o'clock, periwinkle, … Anytime you come here at any time of the day Or during the year, you also enjoy the beauty of different flowers, from brilliant to admirable, gently blooming under the sun.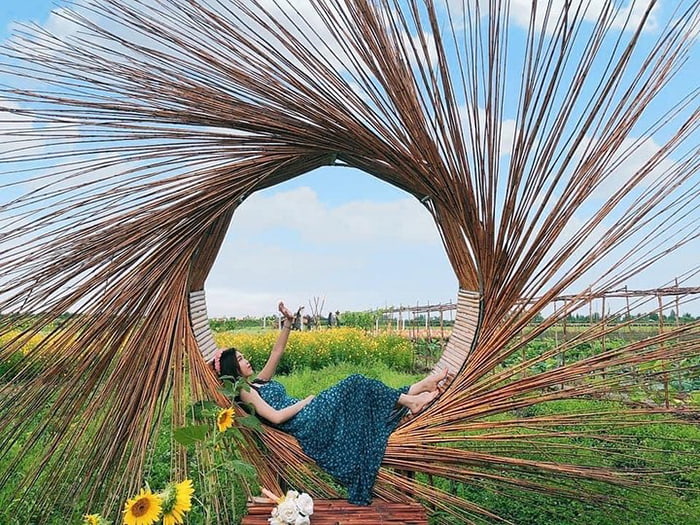 The flower garden is supplemented with many beautiful landscapes. Photo: @ langthang.angiang
In addition to growing flowers to serve the needs of enjoying and watching flowers, Thien Anh flower field also invests in many small scenes such as decorating wooden door frames, setting up seats with hearts full of roses, mixed with swing wreath wheel. More genuine – this An Giang tourist spot also features a colorful, bright and eye-catching pinwheel garden to create a diverse and attractive background for youthful virtual living photos or even wedding photos.
If you love to travel, love to take pictures and adventure among the vast flower fields and do not want to travel to Dalat or distant Sapa, Hanoi, choose the beautiful flower gardens in An Giang and take advantage of a certain holiday. Backpack up and go right away. Surely you will not be disappointed by the beautiful scenery in front of you with gardens blooming with fresh sunlight and wind in the river.
The simple, rustic but also very attractive beauty of Tam Man flower garden, Thien Anh flower field, and periwinkle will make anyone feel comfortable and energized when walking and watching. scene and take pictures. Perhaps that is why this place has a special charm with tourists everywhere, especially the young. Pack all the daily sorrows, return to the poetic beauty and don't forget to take lots of beautiful Tet photos at the famous flower gardens of An Giang.
Photo: Internet
TAG: