Spending 250 million dongs to turn the old car into a house, the young couple made a journey across Vietnam in a living space of only 6 square meters.
Love to travel, but after giving birth, the young couple have stopped thinking about new trips. However, accidentally once viewed the image of a mobile home, they decided to do it.
Save 120 million VND to buy a 16-seat old car, Ford Transit 2005 to design into a mobile home, Mr. Doan Nguyen Duy Tan (SN 1993, from Buon Me Thuot City, Dak Lak) and Ms. Ha My (born in 1994, from Buon Ho town, Dak Lak province) cherished the dream that the whole family can go together anytime, anywhere.
Both husband and wife are both passionate about moving, but after getting married and having children, Mr. Tan and My sister spend all their free time staying with and taking care of their son. Mr. Tan used to work as a cameraman and video producer, while Mrs. My was at home to take care of and trade in cats and dogs.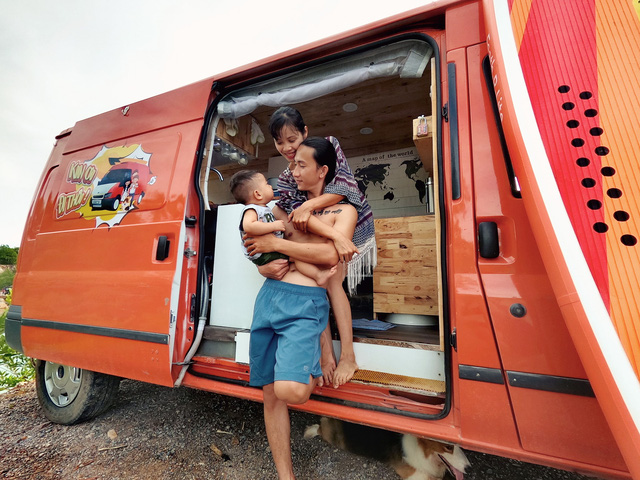 Photo: FBNV.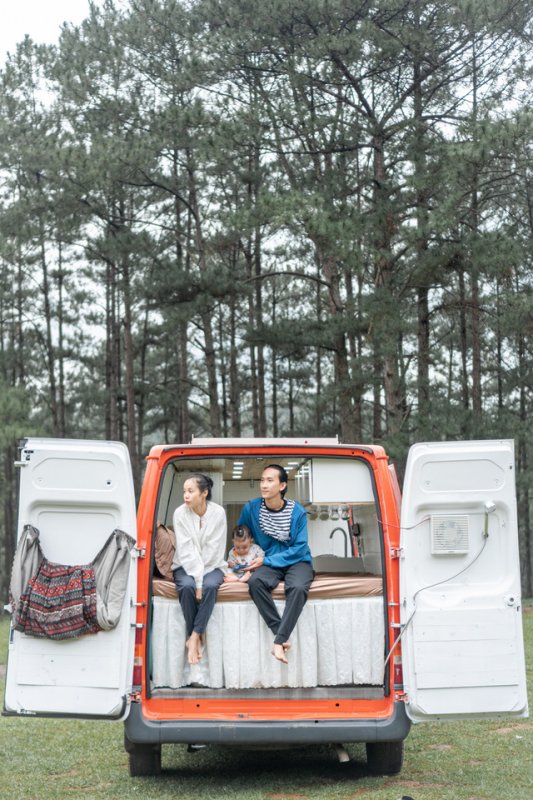 Photo: FBNV.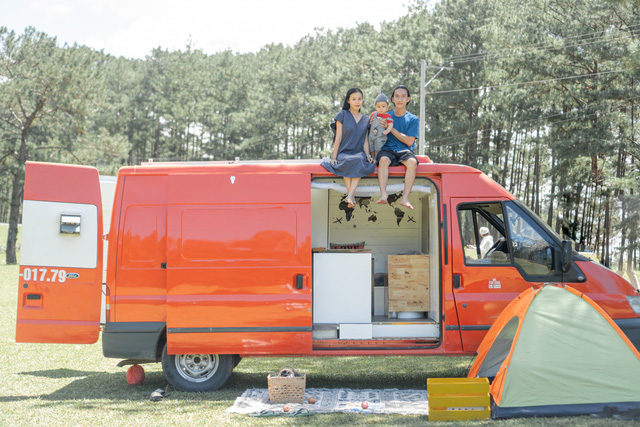 Photo: FBNV.
From dream to reality
Accidentally seeing the pictures of the mobile home on the internet a year ago, Mr. Tan and My sister were very excited because they seemed to have found their dream in the past. They spent 2 months researching, designing and selecting vehicles. Before making a decision, the couple discussed it very carefully. The couple's biggest difficulty still comes from financial problems.
All repairing and buying furniture costs nearly 100 million dong, making the total value of the car up to 250 million dong. Mr. Tan also perfected the interior of the car himself because he used to make household items such as closing cabinets and seats. Car components sometimes have to be bought from abroad, have enough bed areas, cooking, movie projectors and bathrooms … to serve the needs of small families in the space of only about 6 m2.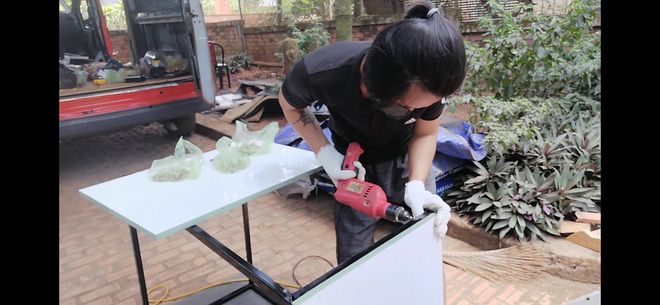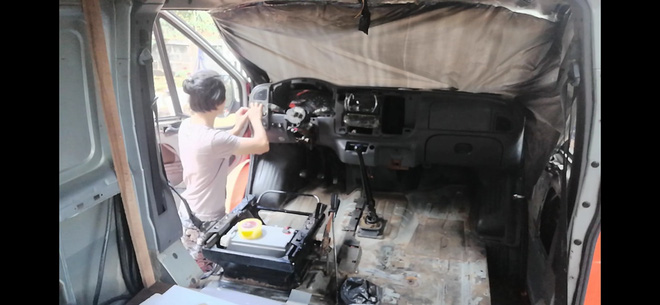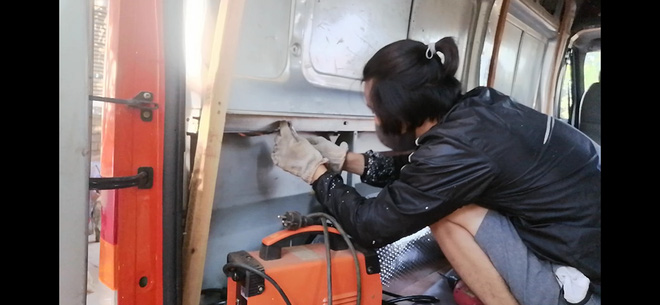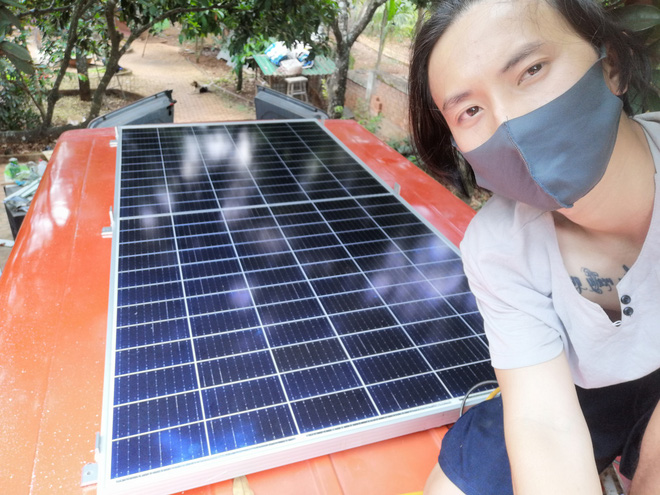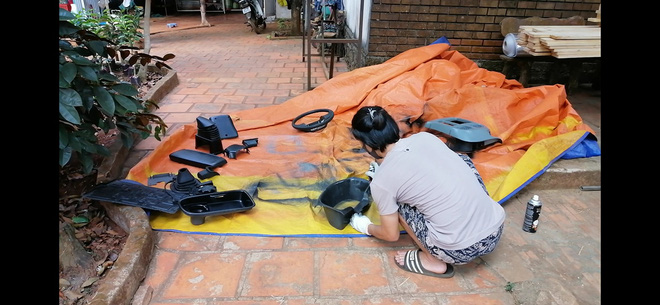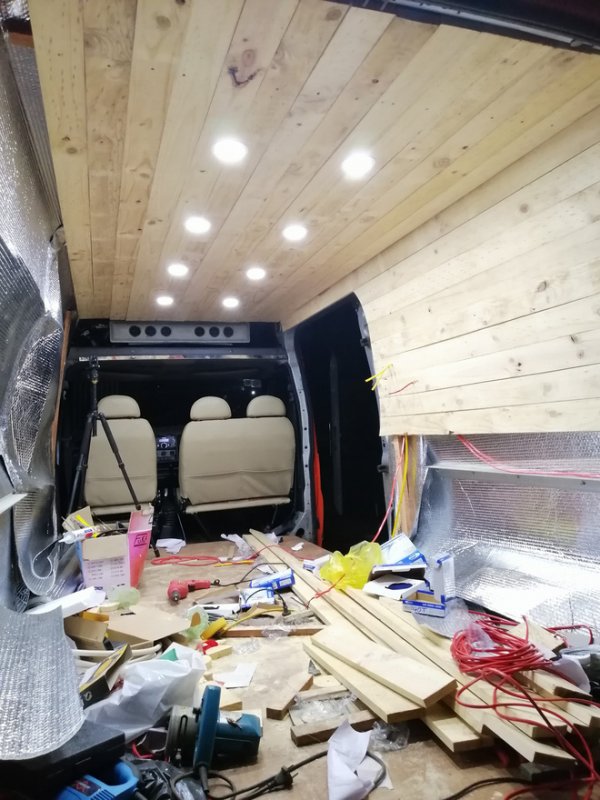 Photo: FBNV.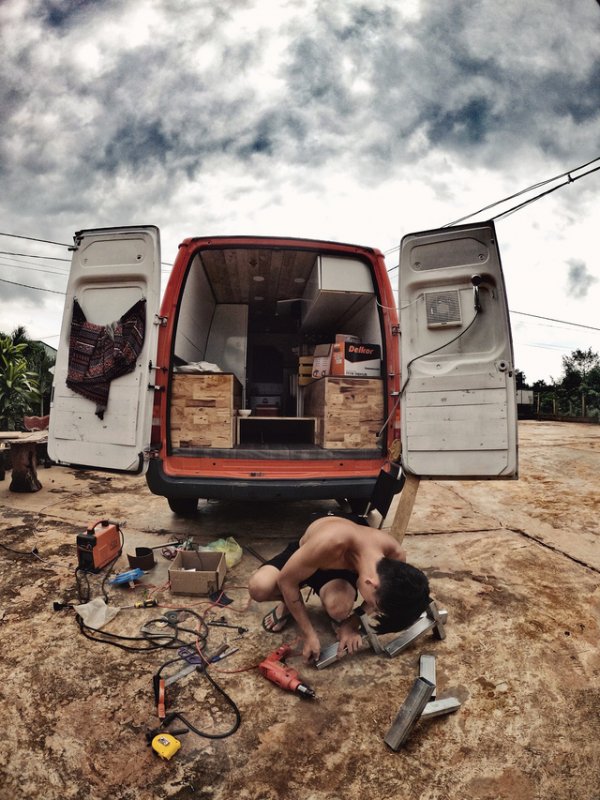 Photo: FBNV.
With this mobile home, traveling for the whole family will save a lot of money such as no money at the hotel, no need to worry about where to eat and drink because it can be cooked directly in the car. Moreover, Mr. Tan and Mrs. My hope that through this trip, his little son – cu Kin – will be approached soon as well as experiencing different living spaces and different cultures.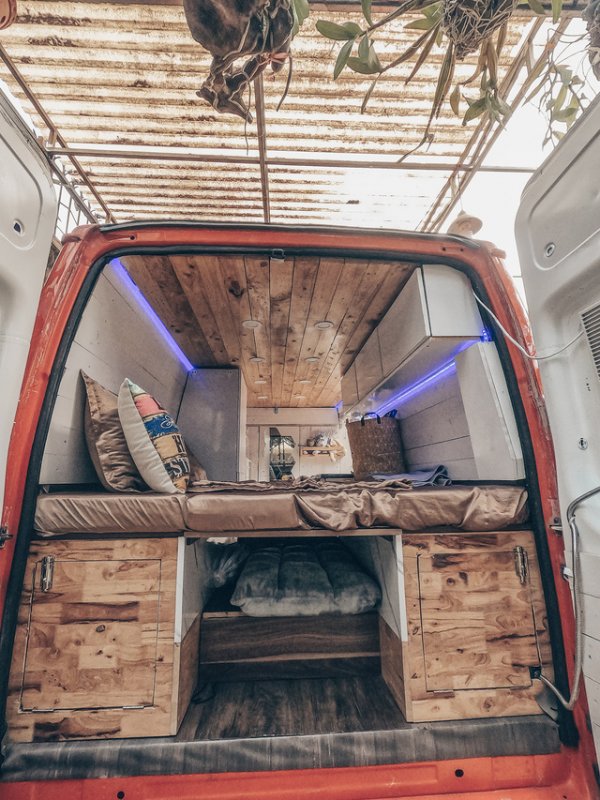 Photo: FBNV.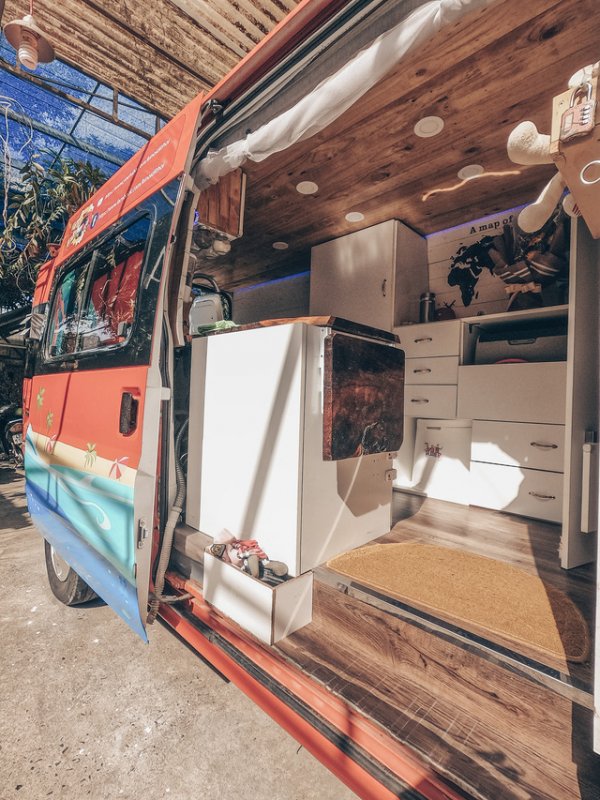 Photo: FBNV.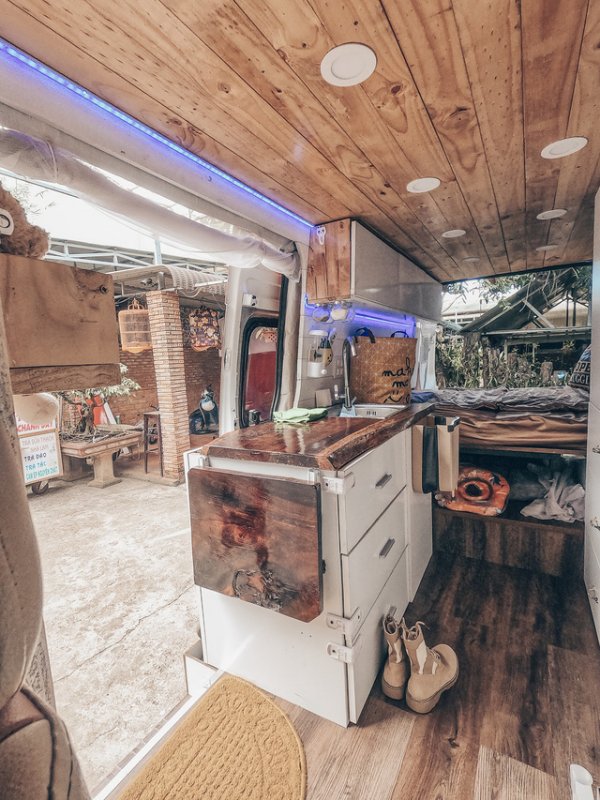 Photo: FBNV.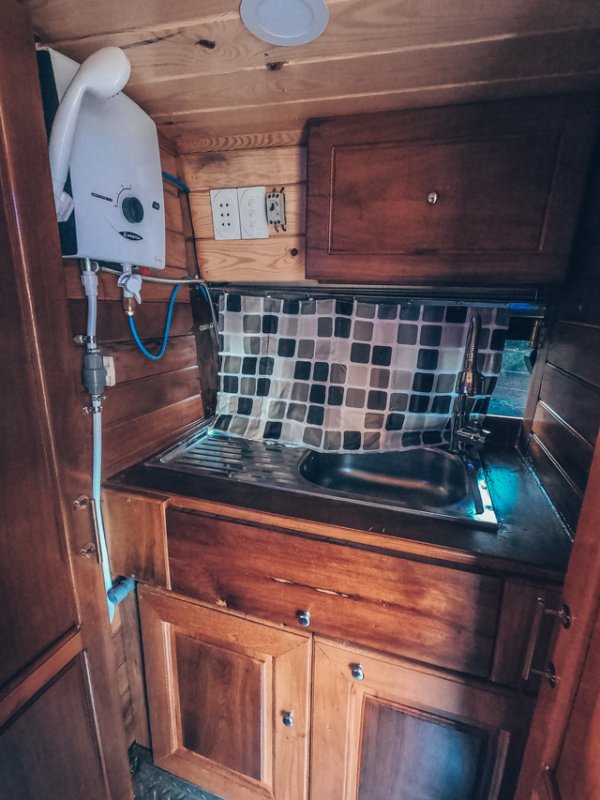 Photo: FBNV.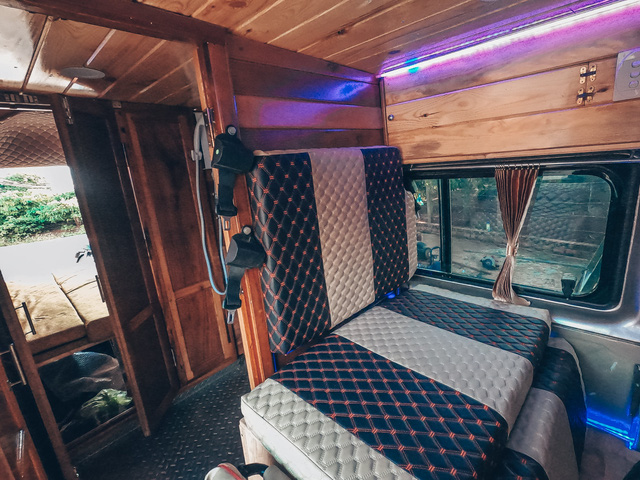 Photo: FBNV.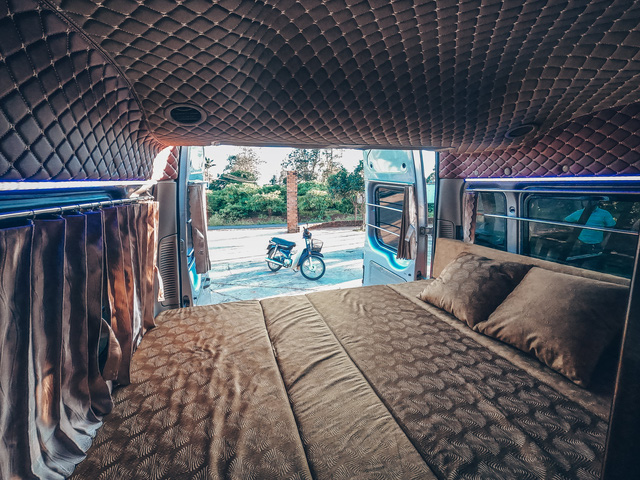 Photo: FBNV.
Journey through Vietnam began
The starting time of this journey is from June 2020, but due to the driver's license, before that, you only made short trips, about 7-10 days, hire a driver to go. In fact, Tan and My's journey across Vietnam and living in this small house has just started for more than a week. Due to the impact of the Covid-19 epidemic, the trip was also planned for a long time.
When expressing this wish to the families of both sides, Mr. Tan said that his maternal grandparents, although not very confident, did not object, did not obstruct, but respect their children's opinions. Thankfully, little Kin quickly adapted to this new way of life, playing happily, sometimes having a runny nose, sore throat. As for his child's education, Mr. Tan shared that since the child is still young, it is not a worrying problem in the short term.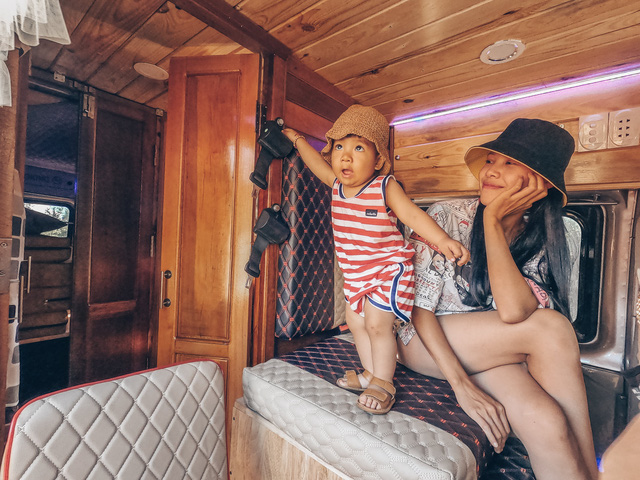 Photo: FBNV.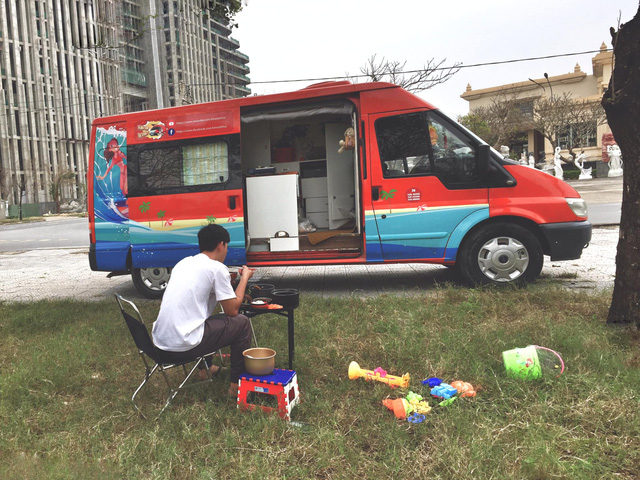 Photo: FBNV.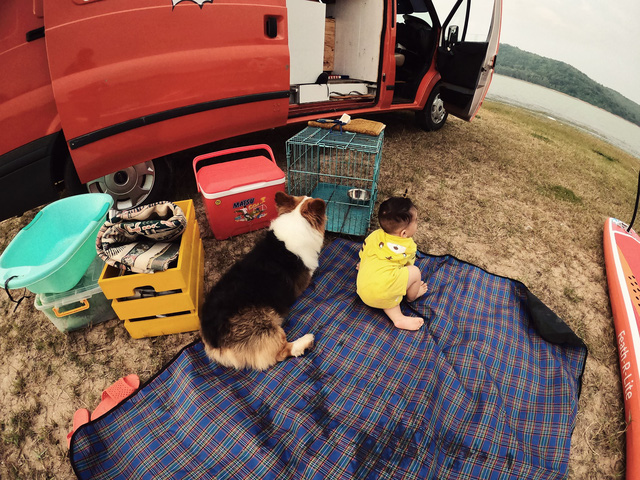 Photo: FBNV.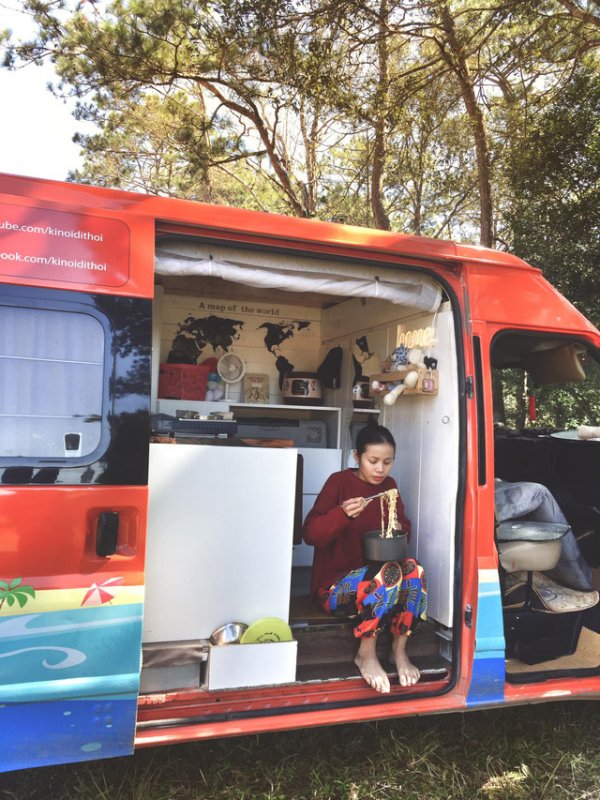 Photo: FBNV.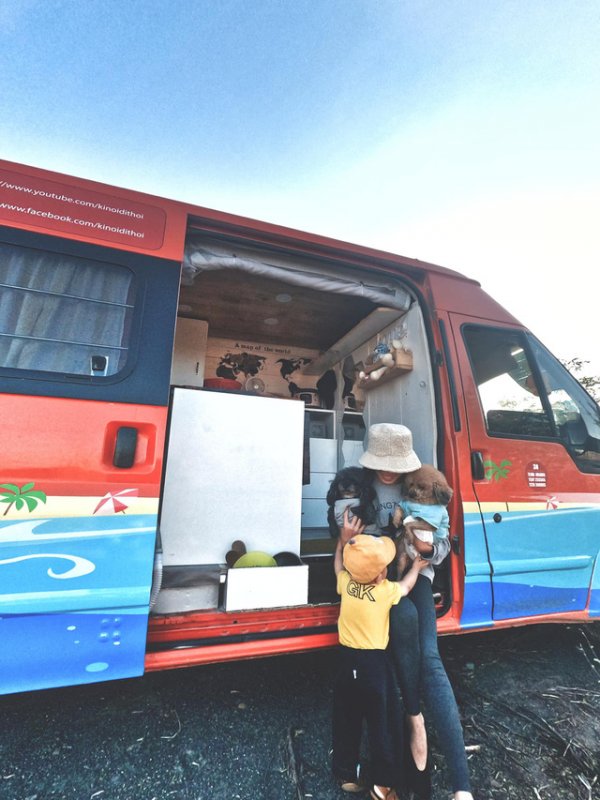 Photo: FBNV.
"This is not just a form of travel, I consider traveling and living on a van as a new job as well as a way of life that I want to work towards. This model integrates all of my preferences and working conditions. Husband and wife. Before, I was a cameraman and video producer, I also had to move a lot. Now, I have completely switched to creating video content and creating YouTube channel for my family to return to this journey. Mr. Tan happily revealed.
His family plans to go from Buon Ma Thuot to the Northwest, then return to the South and visit the West later, the time is from 6 months – 1 year. From the time preparing the van to the wheelchair, he and his wife always feel wonderful because they have fulfilled the dream so far. Making new friends, discovering new lands, must be the dream life of many people.
TAG: