See Hoan Kiem lake sparkling, magical at night
LED lights are installed to illuminate the lake in combination with the new sidewalk and embankment to create "light curves", making the scenery of Hoan Kiem lake shimmering colorful place.
To celebrate the XIII National Congress of the Party and the Lunar New Year, Hoan Kiem district organizes the implementation of lighting projects for lake and water surface embankment. As noted, the LED lights have been installed at the foot of the embankment rock with a length of 1168 / 1400m around the lake, the rest will continue to be completed this week.
The enchanting light from the LED lights illuminating the embankment and the water surface of all colors from red, blue, purple, yellow, white … adorns the shimmering beauty of Hoan Kiem lake at night, this change made many people surprised and interested.
"I am surprised to see around the banks of the lake being illuminated and changing colors continuously, making everyone pay attention when coming here", said Hang (Thanh Xuan, Hanoi).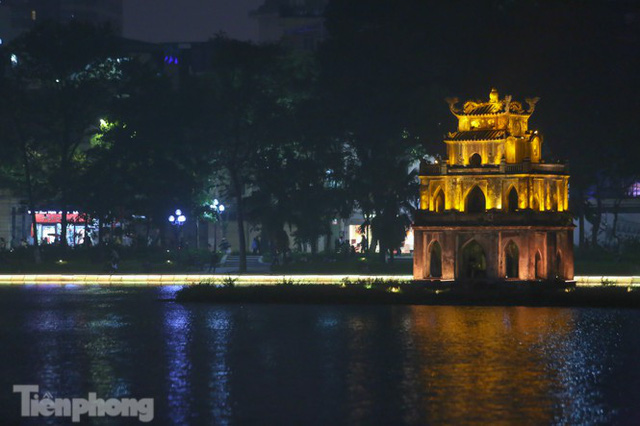 In recent days, many people feel surprised to see Hoan Kiem lake shimmering, changing colors continuously on the embankment when night comes.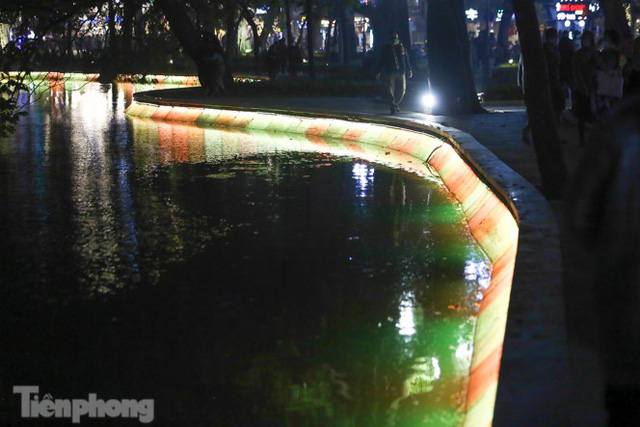 The lake shore becomes sparkling thanks to the LED lighting system running around the lake.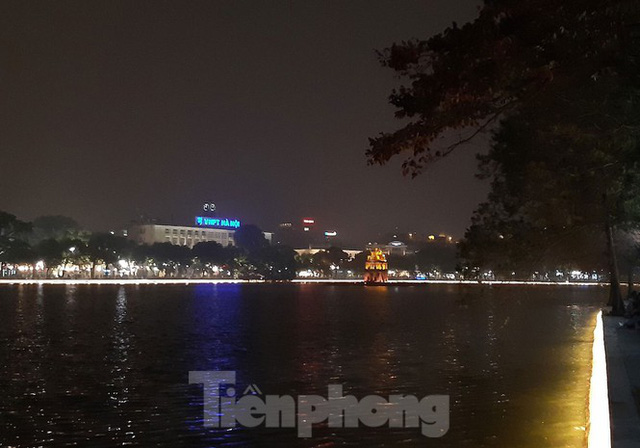 Hoan Kiem Lake, sparkling at night, attracts the attention of the island people and tourists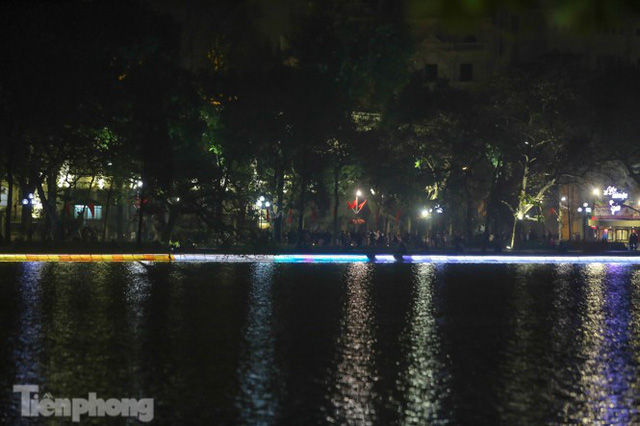 The lights were deployed and installed by Hoan Kiem district to celebrate the XIII National Congress of the Party and the Lunar New Year.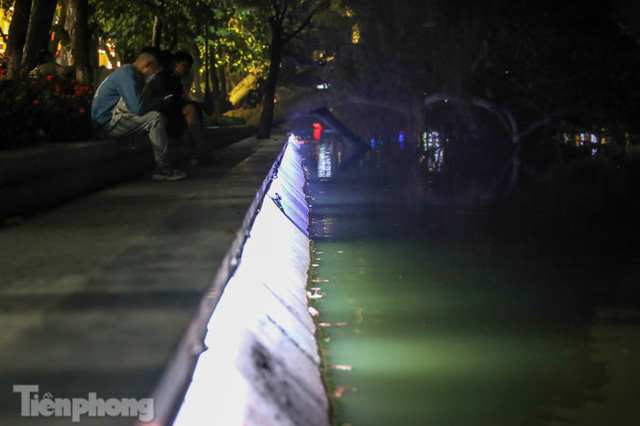 The lamp position is located under the embankment rock.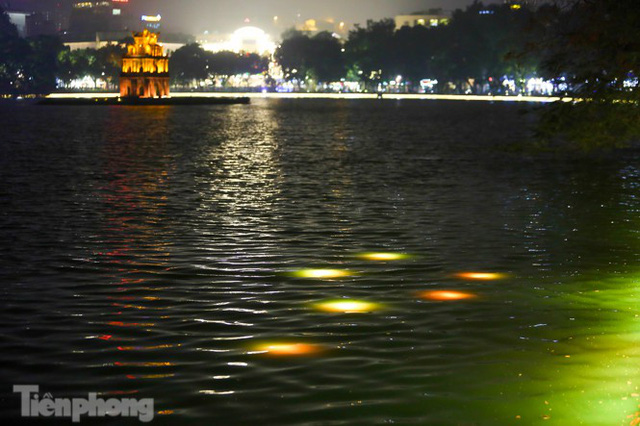 In addition, around the lake is also installed water surface lighting system at 10 points, each point includes 6 balls.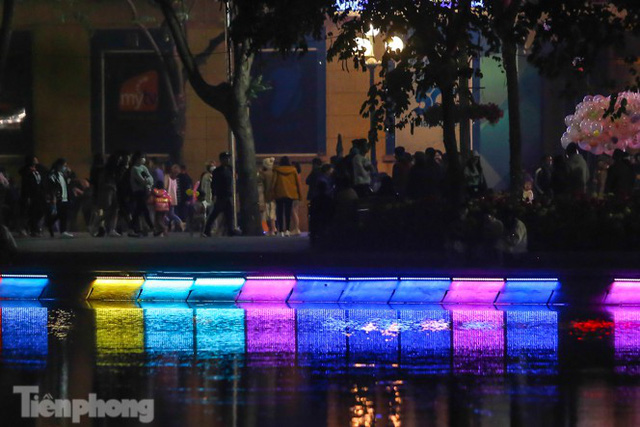 The embankment has a colorful, sparkling, magical beauty with colors from lights.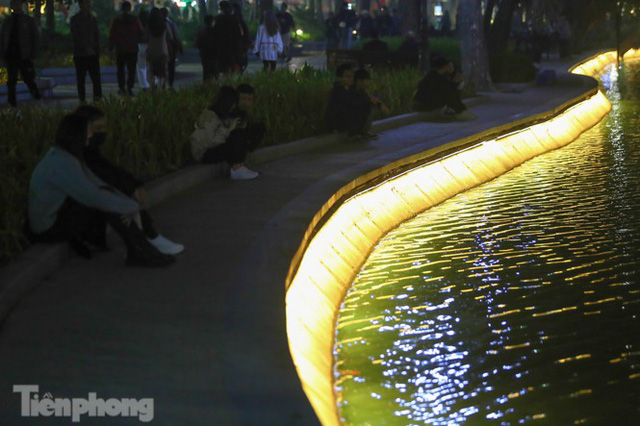 The "curve of light" is formed around the lake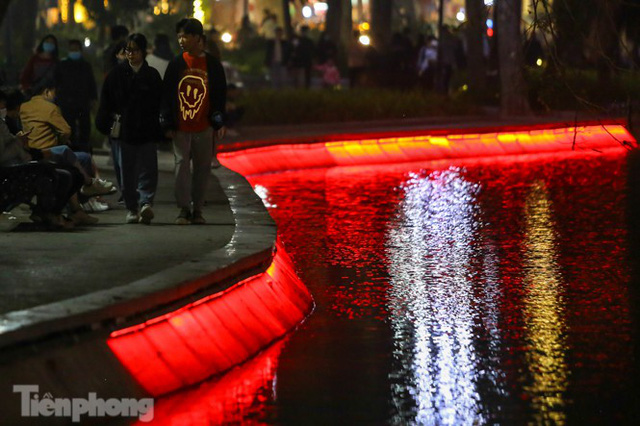 The color of the light changes continuously, sometimes forming a color band, sometimes mixed with many colors.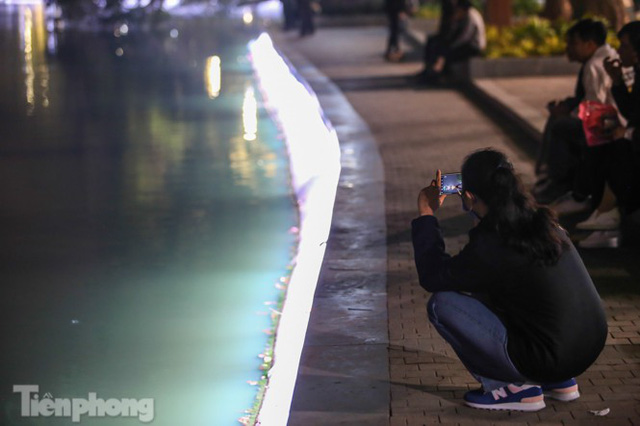 Many people are excited to see Hoan Kiem Lake change like this.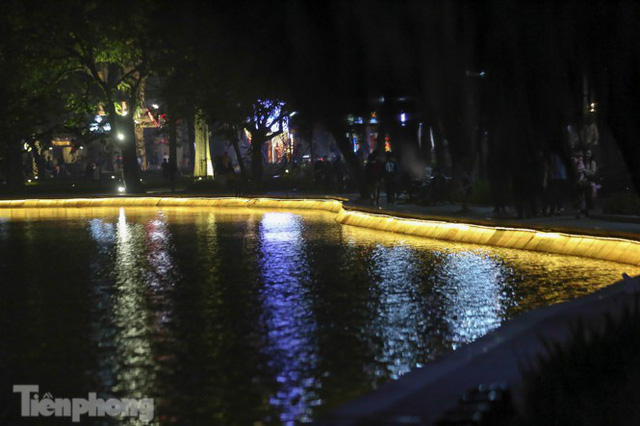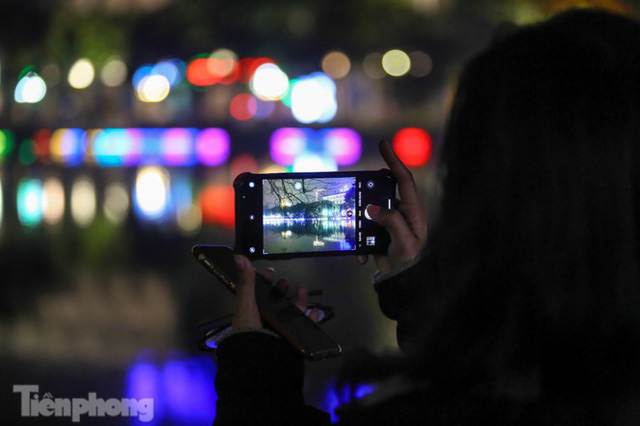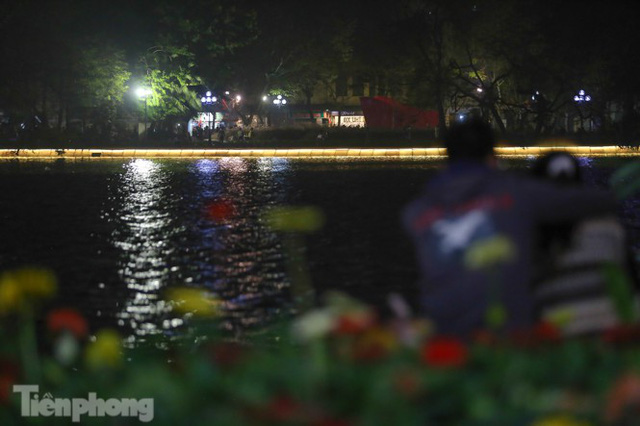 The lighting of the embankment, the new water surface, creates a fanciful and fanciful background for Hoan Kiem lake, making many people fascinated.
Tien Phong
TAG: