Touring Dai Lanh Cape Phu Yen welcomes the dawn and impressive "virtual life"
Peaceful place amidst waves, immense immensity is the deep blue ocean. Once coming to Phu Yen Dai Lanh Cape to feel the place where there is only heaven and earth and we also welcome the first rays of sunlight in the early dawn on a lovely S-shaped strip of land.
Some information about Dai Lanh Cape Phu Yen
Cape Dai Lanh or Mui Dien is located in Phuoc Tan village, Hoa Tam commune, Dong Hoa district of Phu Yen province. Located on a high mountain jutting out of the Truong Son mountain range, where clouds and oceans intersect with immense sky and earth. Drop by here to see the beautiful scenery, the rugged cliffs, the smooth white sand beach, … it also becomes a mesmerizing background for you to freely check in.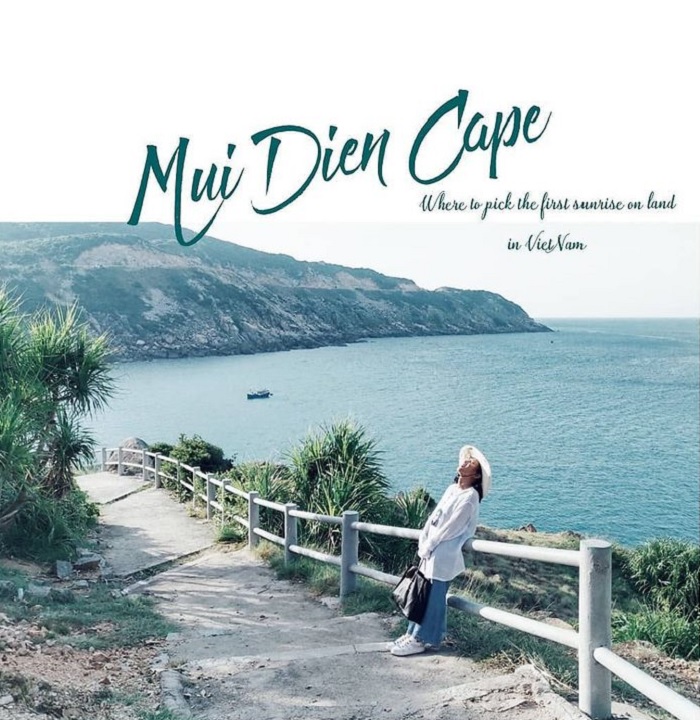 Photo: @chuonchuonblue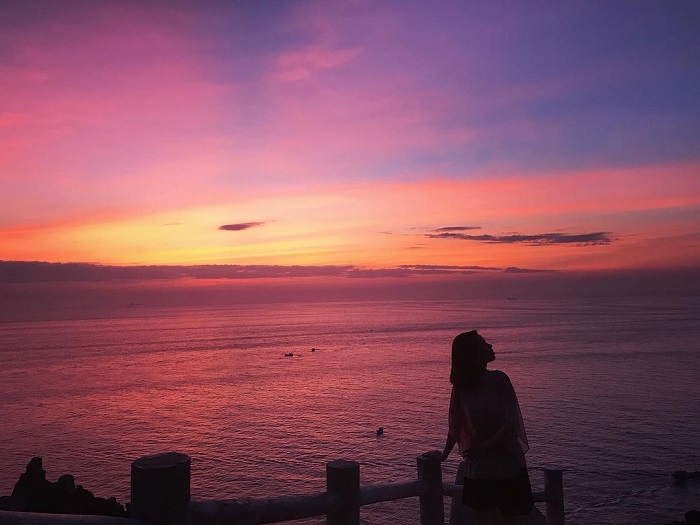 Photo: @ huyentrang2891

Known as one of the famous landmarks in Phu Yen , it makes a strong impression on the immense and vast wilderness. A place that used to be the easternmost point of Vietnam, until now there is no official conclusion. But people still remember that this place is the first place to welcome the first sunrise in our country, a place with endless beauty that is irresistible to anyone who has come to once.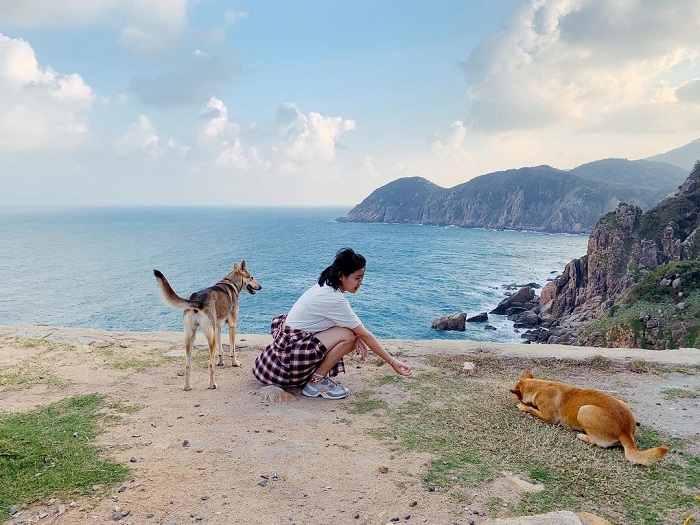 Photo: @ kimngan.0709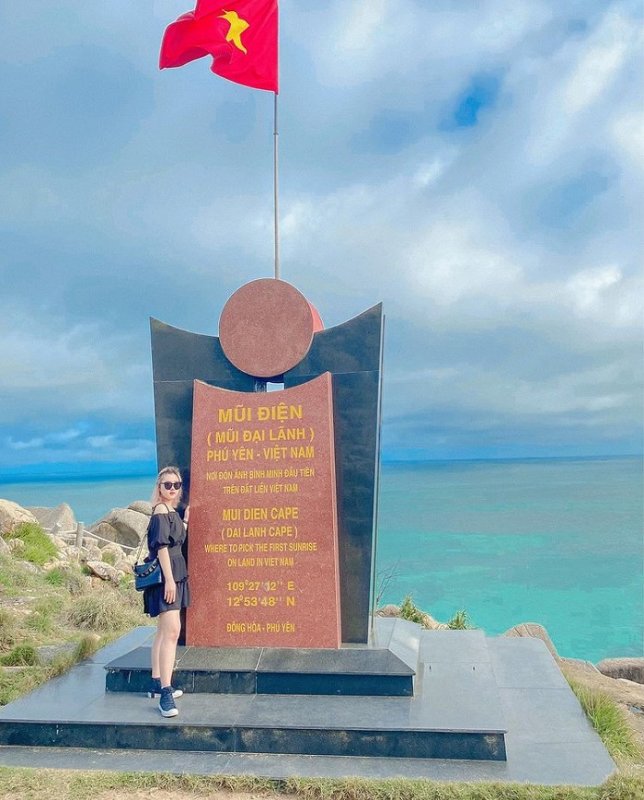 Photo: @ may.since1997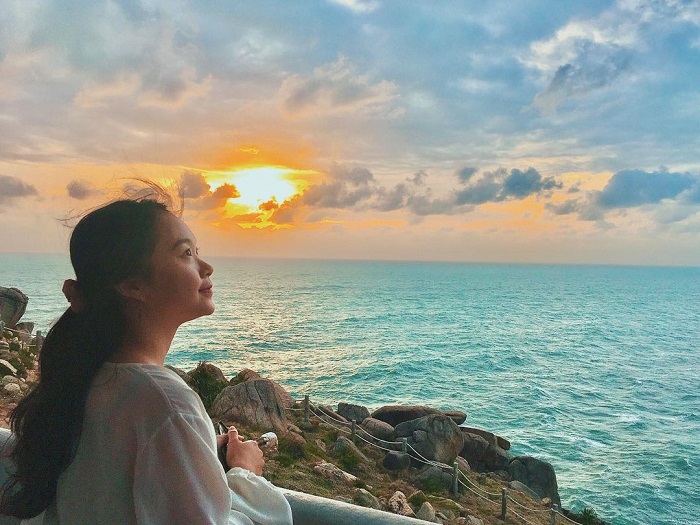 Photo: @ duongxink_2k
How to move to Phu Yen Dai Lanh Cape
The road to Dai Lanh Cape is not too difficult, so you can travel by taxi, car or motorbike rental. There are 2 suggested paths for reference:
– Option 1 : take the Pham Van Dong Street off Highway 1A, when the segment Ca Pass turn left at Vung Ro Bay . Continue along the big road to reach the Dai Lanh cape.
– Option 2: run through Hung Vuong bridge, to segment the roundabout turn left. From there, just go straight along the coastline Phuoc Tan – Bai Nga will see the way to Dai Lanh cape.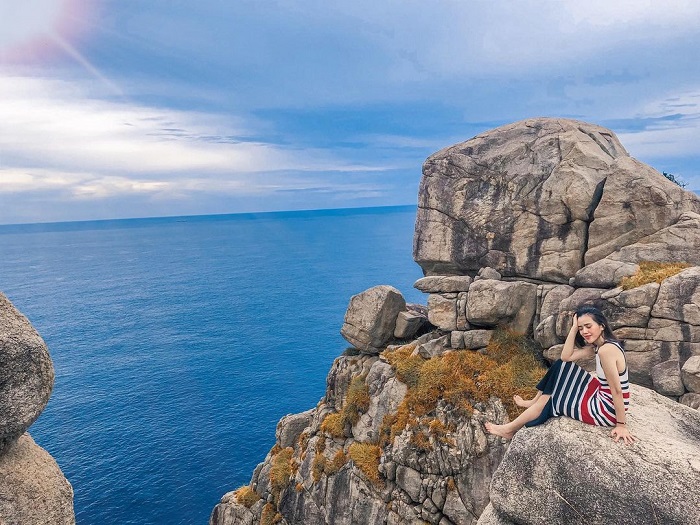 Photo: @huyenlipstick
Photo: @ letoet94
What is "Hot" in Cape Town?
Dreamy Phu Yen has no shortage of beautiful destinations for you to immerse yourself in the wild natural scenery. But coming to Dai Lanh cape you will have a completely different feeling. The surrounding green grasses are full of yellow flowers at the foot of the path, overlooking the vast sea only at the old lighthouse. A calm Rang Dong cape or a beautiful Mon beach. All of them make the soul unforgettable forever.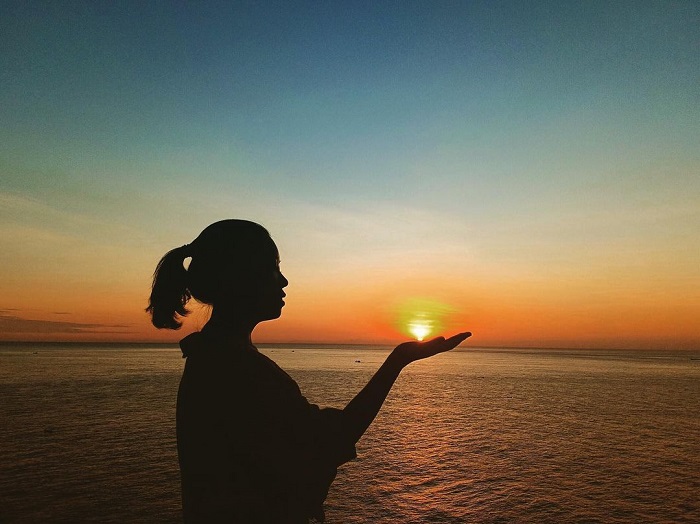 Photo: @ hienluong1126
Conquer Dai Lanh lighthouse to watch the dawn
Dai Lanh lighthouse is one of the oldest lighthouses in Vietnam, built by the French in 1890 with a majestic appearance, standing in the middle of the sea. If counted from the base, the lighthouse is 26.5m high and 110m high above sea level. It is one of the rare lighthouses in Vietnam that can glow as far as 27 knots, making it easy for boats to travel at night.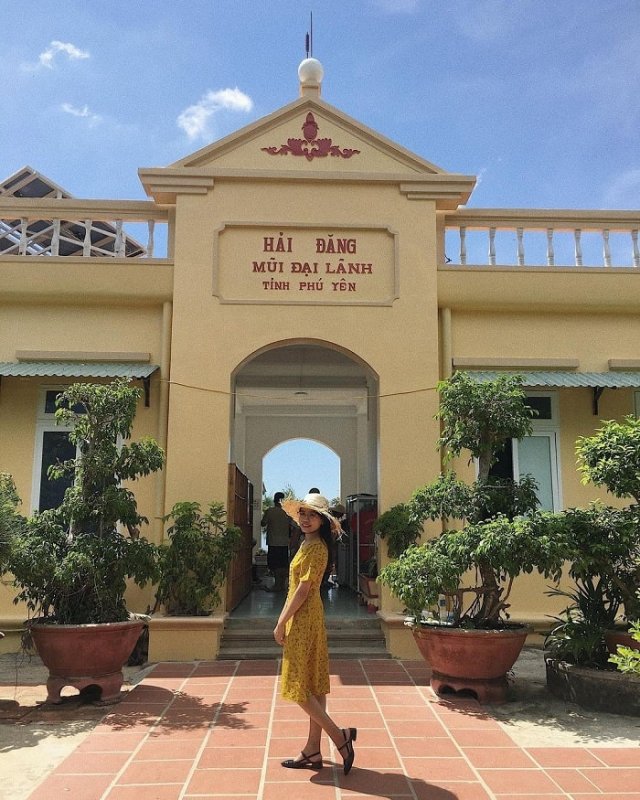 Photo: @ huyentran.255

Not only that, during the war years, the Dai Lanh cape Phu Yen also had an important historical significance, associated with legendary ships. To get up here you have to go on a rocky path along the sea. Buy tickets to visit and climb over 110 stairs to go up. Standing from above, facing the ocean, the vast scenery will make you fall in love.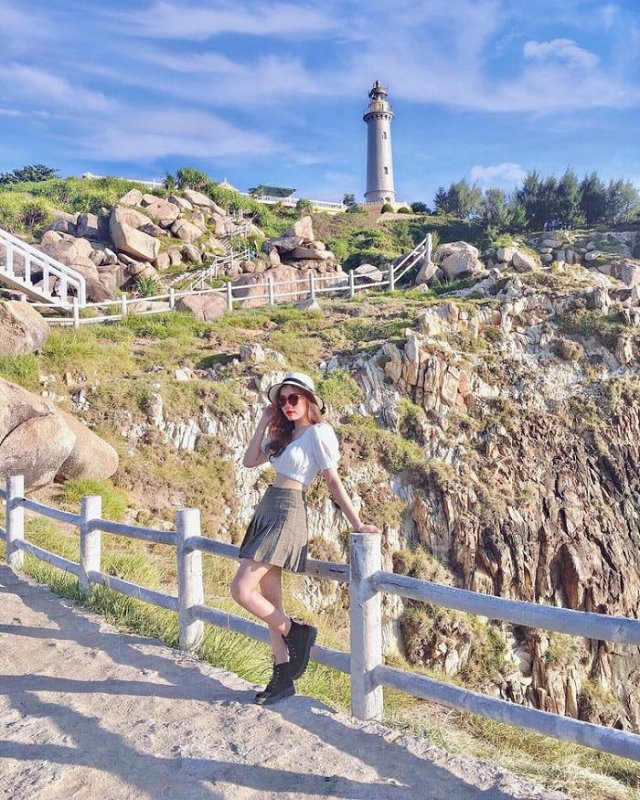 Photo: @chuhueman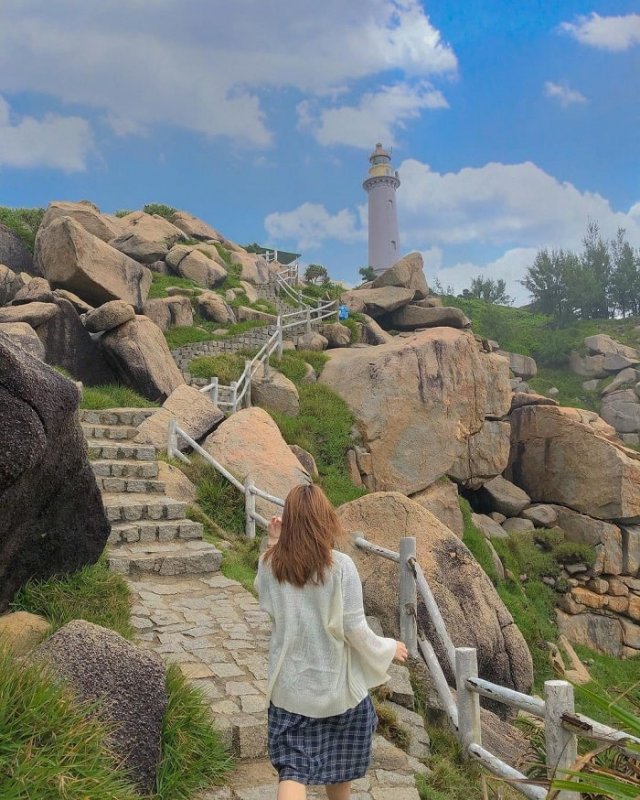 Photo: @ linhmeo0999

If you do not want to come very early to be able to catch up with the dawn, let your friends try the feeling of camping overnight at the foot of this lighthouse. In the evening, the sea breeze blew, and the sky looked up like a galaxy. Getting up in the morning and walking out is a dreamy sky, from when everything is still dim, to the moment I dawn a whole corner of the sky will be a moment that you will surely be hard to forget in life.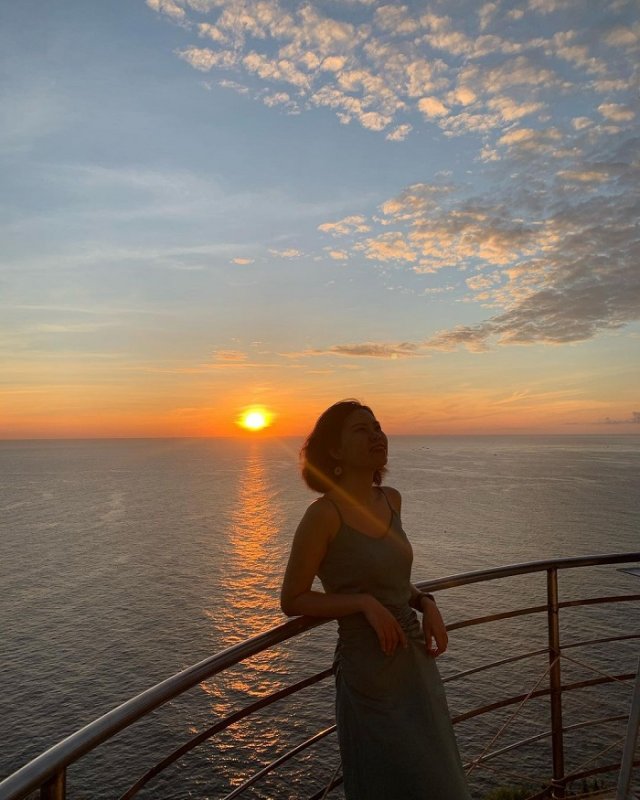 Photo: @tamryry
Visit Mon beach, Dai Lanh cape
After visiting the lighthouse at Dien Cape, down below you will reach the pristine Mon Phu Yen beach . This place owns the scenery that makes many people admire it. Possessing a wide smooth white sand beach, stretching to the cliffs, creating sparkling sand dunes under the dazzling sun. Surrounding is a wild landscape, not a shadow of people creating a seductive beauty.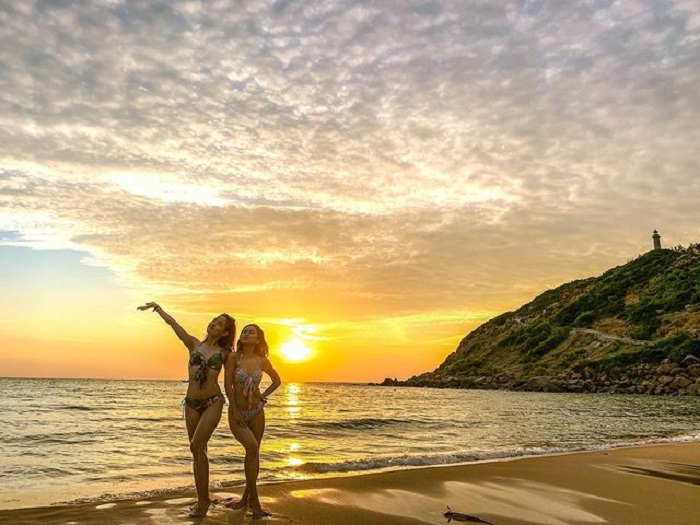 Photo: @ marlynhoang78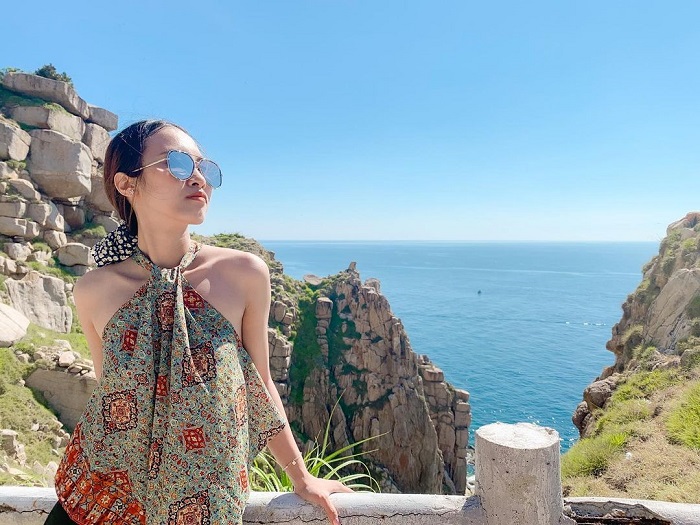 Photo: @vhbaokhanh

Not only standing on the ancient lighthouse, watching the sunrise here is also an experience that you should try. At night, young people come here to camp together, set fire to talk all night. If camping on a full moon night, it is even more beautiful and irresistible. 
Get up in the morning to welcome the first dawn, inhale deeply the breath of the deep blue ocean in a place without trouble. Do not forget to take those impressive moments to make memories when you return!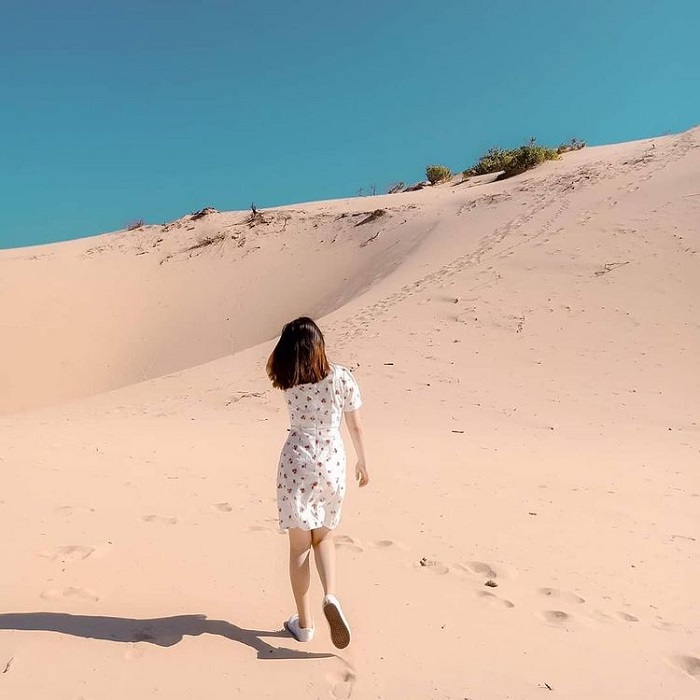 Photo: @ daisy_linh12

Surrounded by a secluded landscape, coming to Mon beach at Dai Lanh Phu Yen cape you can freely struggle and dive in cool water. Or visit a small freshwater spring nearby, watch people fishing on simple bamboo boats far from the beach. Or do not forget to explore the delicious and simple dishes with the soul from the salty ocean of Nau country.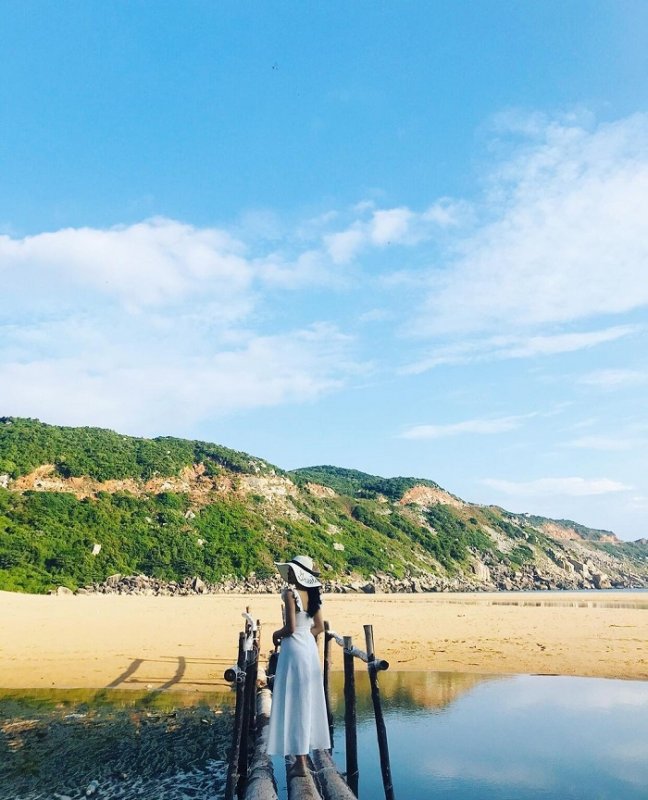 Photo: @ ten.ten1811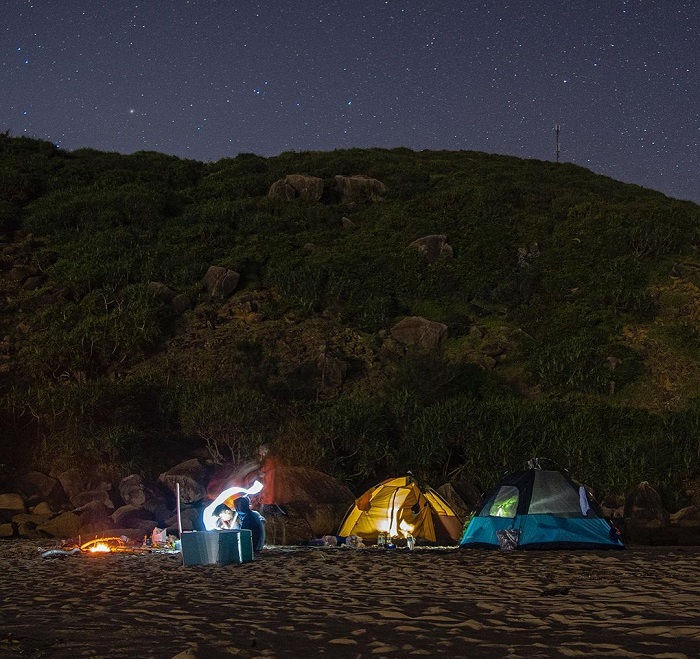 Photo: @gowithnature_
Check in Rang Dong cape
Rang Dong cape does not possess any special beauty, but this is also a favorite place for many young people to check in because it is the furthest point at Dai Lanh cape-like taking you out to embrace the ocean. immense green. Above, there is a marble slab engraved with the words: "The easternmost point – The first place to welcome the first sunrise on Vietnam's mainland". But now, when re-measuring the correct East Pole, it must be located at Doi Cape of Khanh Hoa.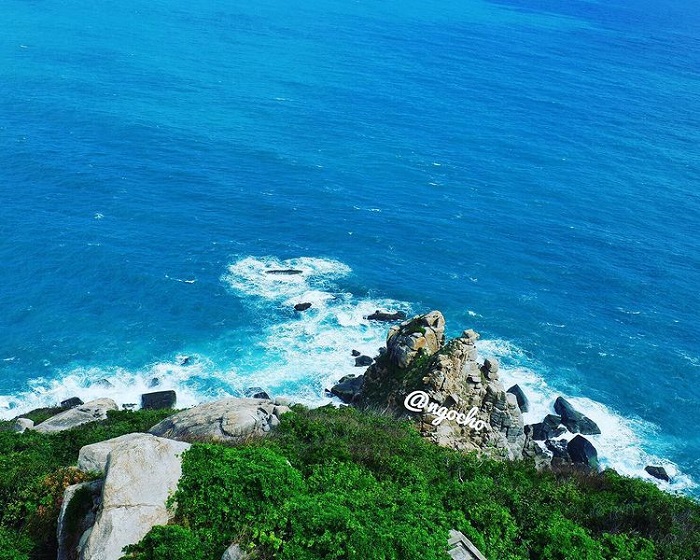 Photo: @ ngocho0159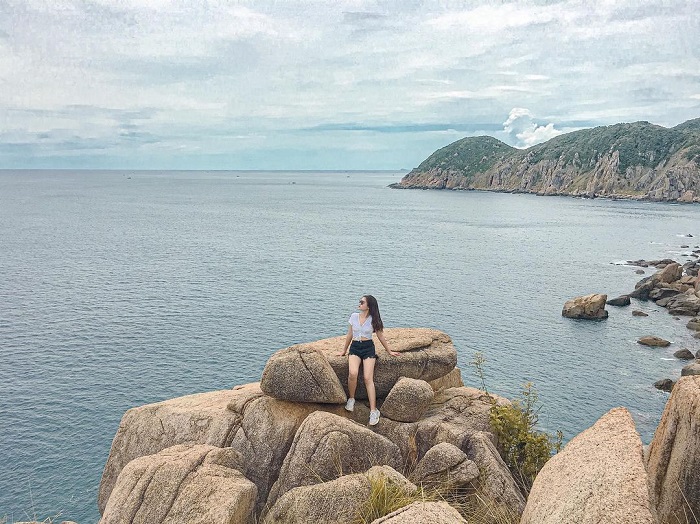 Photo: @ pi.eooiume

People say that wherever they go, they are headed towards the bright sun. At Dai Lanh Cape Phu Yen you can not only catch the sun but also see them with your own eyes at the very first moment of the country. An experience that is not only enjoyable but also very proud. 
Come here once to admire the scenery and welcome the sunrise, you will not regret the quiet moments that you experience at this meaningful destination of " land of yellow flowers on green grass ". 
Photo: Internet
TAG: