The roads in Ninh Thuan must go once to know
Referring to the sunny and windy land of Ninh Thuan, people often immediately remember the famous roads. Let's follow Vinlove to explore the streets of Ninh Thuan that are introduced below! These are all great trails for you to have a really meaningful Ninh Thuan travel trip.
An introduction to Ninh Thuan tourist routes
Ninh Thuan attracts tourists not only by the beautiful coastal road. This place is also attracted by the challenges full of cam gas and attractive when you directly participate in exploring the dangerous and majestic mountain passes.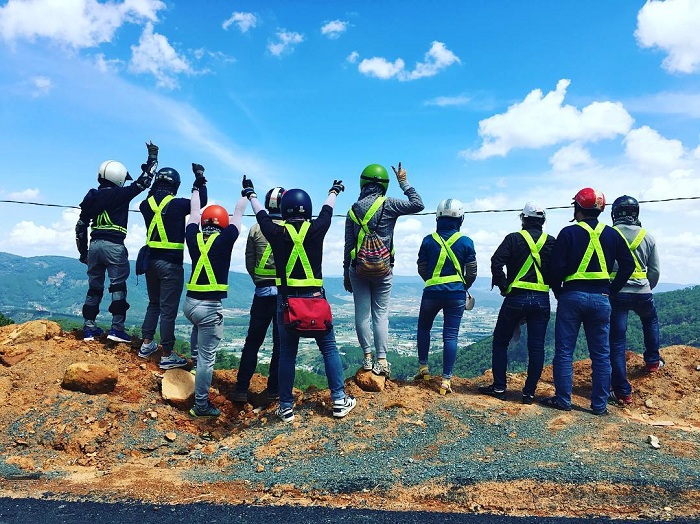 PHOTO: @ pphong.wind
However, to be able to participate in the journey to conquer these roads, you need to have careful preparation in all aspects. The first is health, then vehicles and vehicles. In addition, to be able to adventure on these risky roads, you need previous experience in exploring the pass. Because the roads in Ninh Thuan are really dangerous and difficult to go. Therefore, the necessary skills when traveling on the pass are essential that you must equip yourself before joining this trip.
Meals will depend on the schedule you arrange in advance. However, to ensure that everything goes smoothly, you should have a specific plan from planning a trip to finding a place to rest, eat and drink.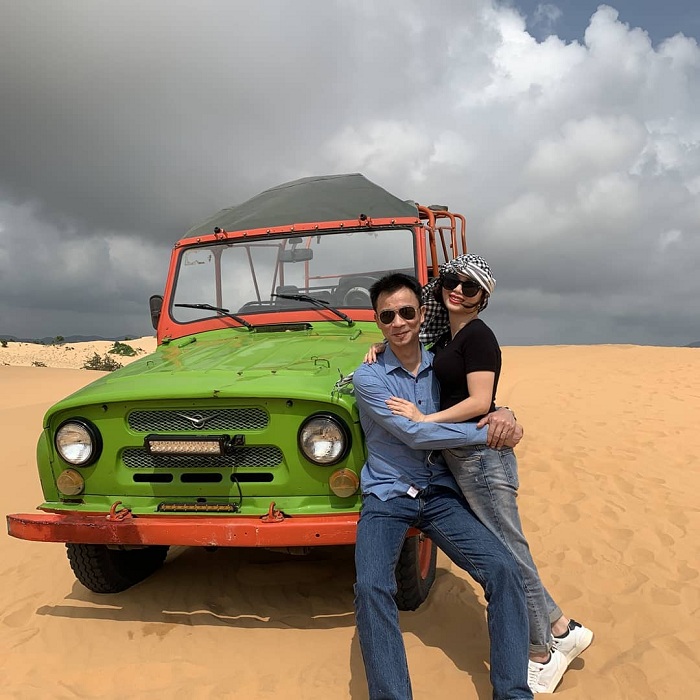 Photo: phuducnhat
In addition, to ensure the safety of your Ninh Thuan trip, please preview the weather forecast to be more active in your trip. The weather here is hot, so you need to prepare to bring sunscreen and wear appropriate clothing to ensure during the trip, you will not feel uncomfortable.
Explore 5 famous roads in Ninh Thuan
To Ninh Thuan, you will have 5 famous roads to explore. Therefore, when choosing this place to travel, you should plan in advance to be able to go all these beautiful trails.
1. The DT702 road travel from Phan Rang to Cam Ranh
Talking about the most popular streets in Ninh Thuan, it is impossible not to mention DT702. This is the most beautiful coastal road in Vietnam. Therefore, coming to Ninh Thuan, you absolutely cannot miss this wonderful destination. This road has a very beautiful terrain. One side is a clear blue sea with golden sunlight, and the other side is a majestic image of Chua Mountain.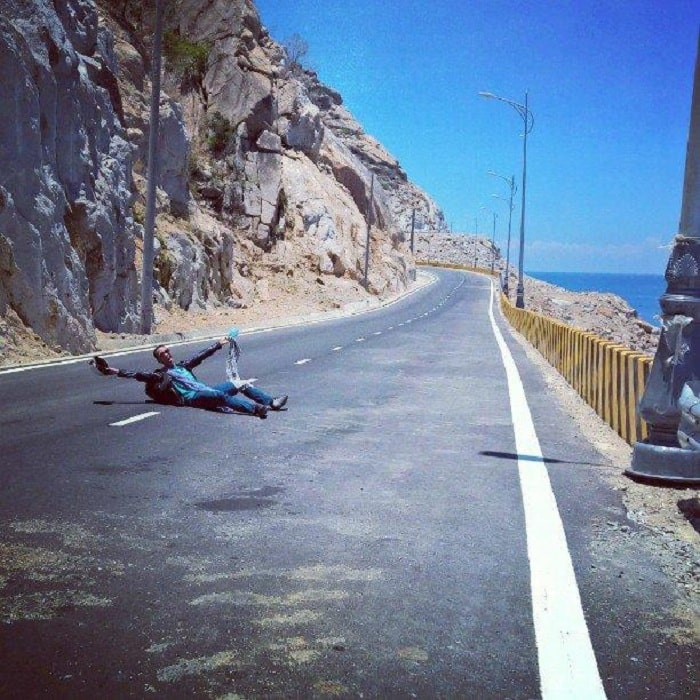 Road DT702 Ninh Thuan
The Ninh Thuan  DT702 road is about 80km long from Phan Rang to the territory of Cam Ranh city, so during the journey, you will discover manyfamous Ninh Thuan destinations. Typically, Ninh Chu beach , Hon Do often visit Thai An vineyard, Vinh Hy bay, Hang Rai…. These are all poetic destinations for you to explore. In addition, DT702 is also a trekking road that will help you explore many pristine beaches such as Thung beach, Banana beach, Hat beach, Nuoc Ngot beach … Therefore, you can join your friends on the road. This is by motorbike to feel the most clearly the beauty of Ninh Thuan sea and sky.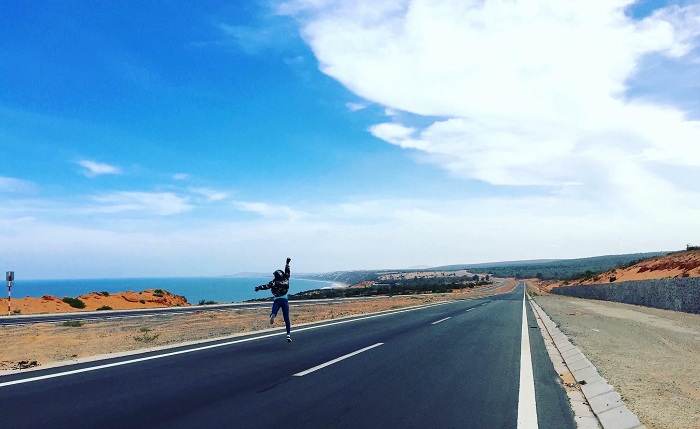 Discover the beautiful DT702 road
2. The road from Phan Rang to Ca Na DT701
With a length of about 50km, DT701 road is known and chosen by many people. It is a future road that will connect the two nuclear power plants of Ninh Thuan together. Therefore, tourism here is not focused on development. That is why the DT701 located in the street in Ninh Thuan possesses the most wild and rustic beauty. It has just been in operation for about 2 years, so this place is very beautiful and new.
The attraction that makes this coastal road so attractive is that here you will be able to explore Dinh Cape and see the famous lighthouse. In addition, this Ninh Thuan destination also leads visitors to Ca Na lagoon , Suoi Tien sheep field or Nam Cuong sand hill , …

The road from Phan Rang to Ca Na DT701
3. Phan Rang road to Ngoan Muc pass QL27
NH27 is considered as the artery and as a trade bridge between Phan Rang and Da Lat. This is a breathtaking pass that is loved by many travelers. Therefore, referring to the most majestic and beautiful Ninh Thuan streets, it is impossible not to mention the name QL27 in it. 
There is Ngoan Muc pass, the slope is considered to be the largest in the South. This pass is winding, twisted, so it must be someone who has experience crossing the pass to dare to explore. However, when you can directly explore this road, you will find the scenery here is so new and beautiful.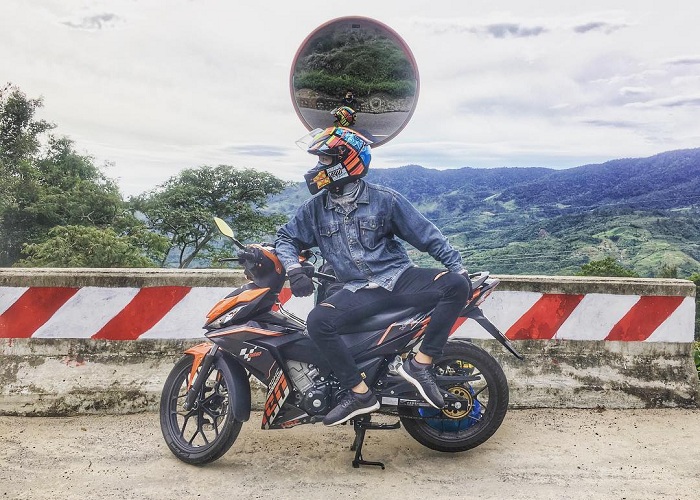 Photo: @ nopesneaker.authentic
4. Provide a way to travel from Song Sat Lake to Song Trau Lake QL27B
NH27B has the direction of departure from the welcome gate in Ninh Son to Cam Ranh of Khanh Hoa province. This is one of the roads in Ninh Thuan that will take you to explore many famous Raglai villages. Therefore, a trip to Ninh Thuan on NH27B will help you learn more clearly about the cultural beauty and life of the people here. Surely this will be a great experience to help you get a truly memorable Ninh Thuan trip .
This road has majestic nature with green trees, so when you explore, you will feel very comfortable.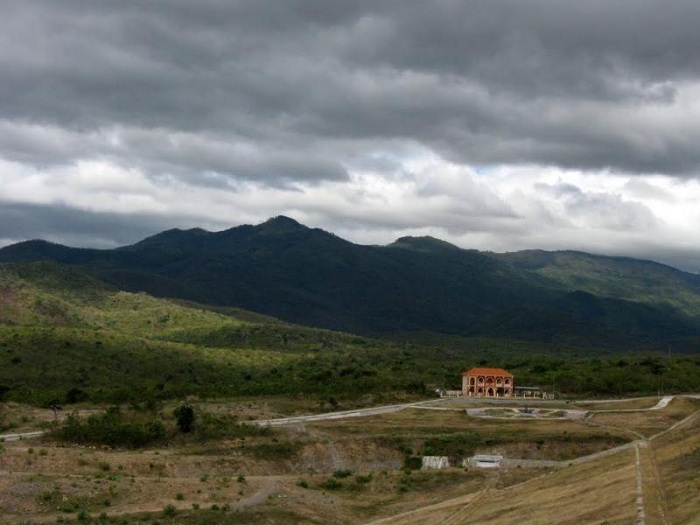 Walking Song Sat Lake to Song Trau Lake QL27B is always a favorite challenge of people traveling
5. The road from Bac Ai to Hon Ba, Khanh Son Pass DT656
The next road that you should refer to if you want to make the Ninh Thuan trip is DT656 road from Bac Ai to Hon Ba, Khanh Son. This is a very difficult road to go, but once conquered you will feel fascinated by this very beautiful road. It will take you to explore To Hop river along with the famous Chaper tower. In addition, this is the road that will lead you to the territory of Khanh Hoa province. Where there is a famous nature reserve Hon Ba. Therefore, the Ninh Thuan trip to discover the DT656 pass will bring you a lot of memorable experiences.
DT656 is a road connecting from Bac Ai to Hon Ba
Hopefully, with the roads in Ninh Thuan introduced above, Vinlove has helped you to have more great destinations to explore during your Ninh Thuan trip. Wish you have a really interesting discovery trip in this sunny and windy land.
Photo: Internet
TAG: