Attach QR code for tourist attractions on Ly Son island
QUANG NGAI – Ly Son integrates 28 QR codes at famous landmarks to serve tourists before the Tan Suu Lunar New Year 2021.
Towards digital technology in the field of tourism, promoting tourism of the island district to tourists, the Management Board of Geological Park Ly Son – Sa Huynh and Ly Son Island District will attach 28 QR codes to tourist destinations. calendar on the island.
Tourists can use their smartphones to scan the QR code to get full information about cultural and historical relics, landscapes, tourist attractions, specialties, garlic cultivation and Information Center. Global Geopark news. Vietnamese – English bilingual information, integrated narration.
28 tourist attractions tagged with QR codes include Hoang Sa Fleet Gallery cum Bac Hai manager, Xo La well, Co cave, An Hai village communal house, fossil mill coral cemetery, Ly Son house, Cau cave, Thoi Loi volcano, temple of Thien YA Na, Hang pagoda, Hon Soi volcano, To Vo gate, Gieng Tien volcano, An Vinh beach rock, shipwreck area, Ly Son garlic specialty production facility, An Vinh village, Tan's mausoleum, Ong Vinh An mausoleum, Ly Son garlic onion, Hon Dam volcano, boat mom, ancient coastline, lava field, Hang beach, seawater treatment plant, mode Traditional water storage, rocky An Binh beach.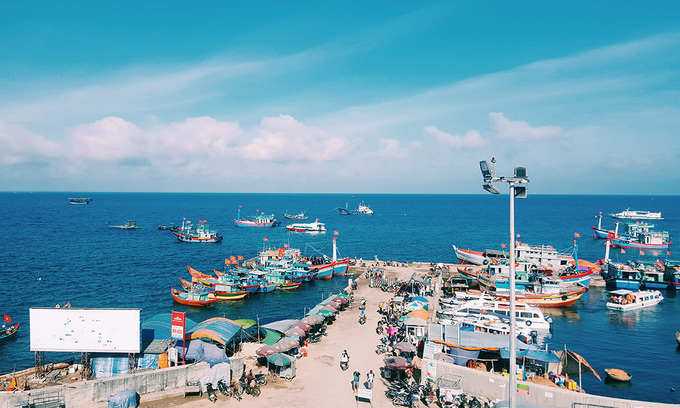 Ly Son ship port. Photo: Tuan Thanh Cao / Unsplash
The attachment of QR codes at tourist destinations demonstrates the recovery efforts of Ly Son island district in particular and Quang Ngai tourism in general. In 2020, due to the influence of the Covid-19 epidemic, Ly Son tourism will suffer heavy losses. The number of visitors here decreased by more than 70% compared to the previous year, estimated at 60,000 people. At the same time, the impacts of natural disasters, storms and floods cause serious damage to tourism infrastructure, causing billions of losses. It is expected that the QR code affixing plan will be completed before the Tan Suu Lunar New Year 2021 to serve visitors.
vnexpress
TAG: