Two Cham sculpture antiques are recognized as national treasures
In the afternoon of January 1, Da Nang Museum of Cham Sculpture said the Prime Minister had just decided to recognize the two national treasures, Ganesha and Gajasimha statues that are being kept at this museum.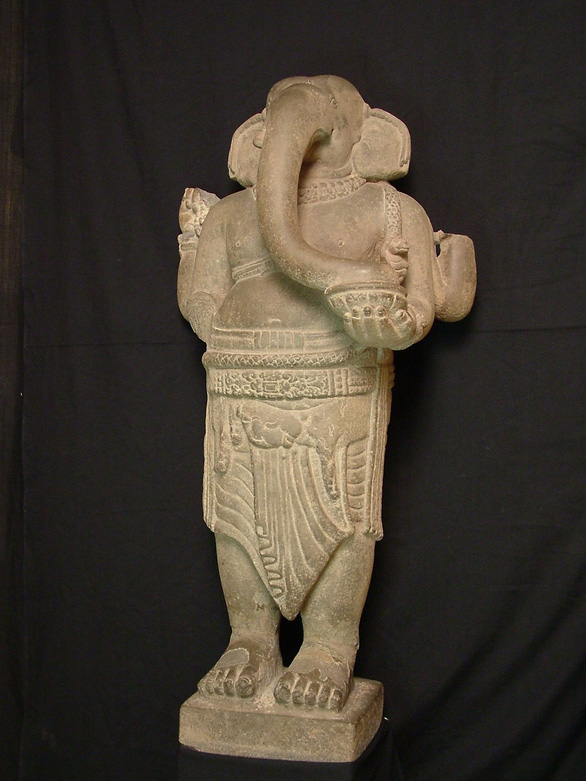 Newly recognized national treasure – Ganesha statue – Photo: TRUNG TRUONG
Decision on  recognition of national treasures phase 9 was signed by the  Prime Minister  on December 31, 2020. These  are all original artifacts with unique forms and special values ​​typical of the religious art of Champa through the ages.
Interestingly, both of these national treasures were once "exported", borrowed from world-renowned museums for display in large-scale exhibitions.
National Treasure Ganesha statue of sandstone with 95cm high, 48cm long, 34cm wide, discovered in 1903 by the French Institute of Far East (EFEO) during archeology at the temple – E5 tower belongs to group E (according to the classification of French archaeologists) at My Son relic, Quang Nam province. After that, the statue was kept and introduced in the museum since 1918.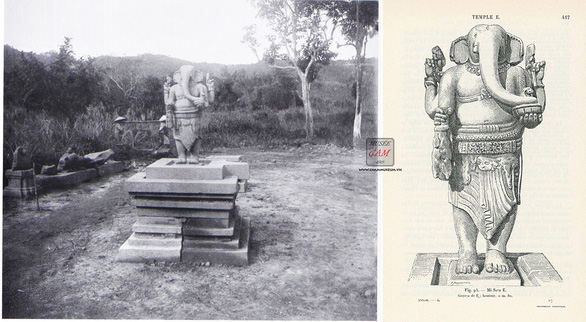 Ganesha sandstone national treasure statue with 95cm high, 48cm long, 34cm wide, discovered in 1903 – Photo: Da Nang Museum of Cham Sculpture provided
The theme of Ganesha does not show much in Champa sculptures, still preserved to this day. 
This is one of the rare round statues showing the deity in standing form, still relatively intact, large in size, and has many unique stylistic features in the early stage – around the 7th – 8th centuries. , of this ancient sculpture background.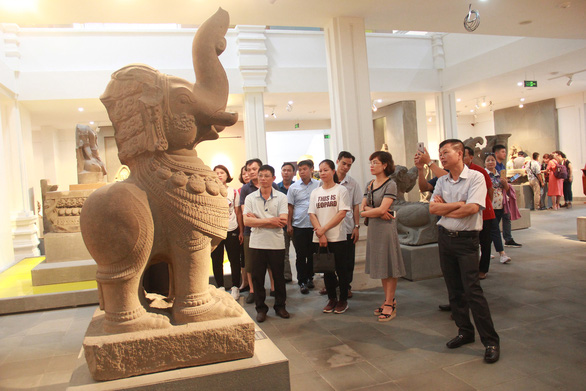 Gajasimha statues on display at Da Nang Museum of Cham Sculpture – Photo: TRUONG TRUNG
Gajasimha treasure statue is sandstone material, 215cm high, 100cm long, 84cm wide. This treasure was found in an excavation at the Tower of Mam (Binh Dinh) in 1933-1934 by EFEO. After that, the statue was brought to the museum in 1935.
Gajasimha is an image of a summoned beast in Indian mythology with an elephant head and lion's body. At temples – towers, Gajasimha statues will be placed in front of the door to protect the dignity of the building. 
Compared with groups of statues of the same theme discovered, the works currently kept at the Museum of Cham Sculpture are the largest and intact artifacts, showing almost full of figurative features. of the summoned beast Gajasimha. 
The statue carries the features of the art style of one of the latest periods – has been classified as the style of the Dark Tower by prestigious art historians around the twelfth century – XIII, in the development process of the Champa sculpture.
So far, the oldest museum in our country is keeping 6 artifacts recognized as national treasures, including the monument to Tra Kieu, the church of My Son E1, the statue of Tara Bodhisattva, the monument to Dong Duong, the statue Ganesha, Gajsimha statue.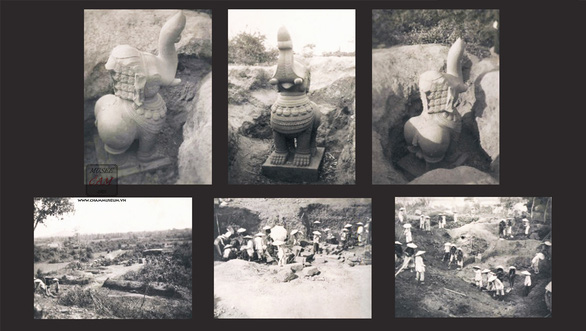 Gajasimha statues when excavated – Photo: Danang Museum of Cham Sculpture provided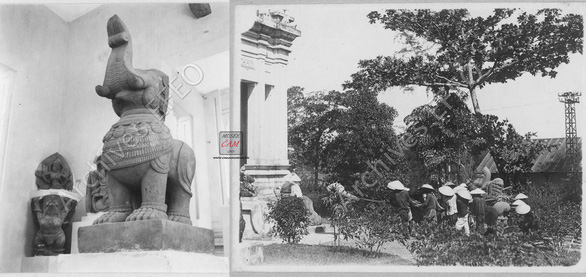 Gajasimha statues were pulled back at the Ancient Cham Museum (now Danang Museum of Cham Sculpture) – Photo: Danang Museum of Cham Sculpture
Tuoi Tre
TAG: