The temperature drops to -2 degrees Celsius, the ice covers the top of Phja Oac and Cao Bang
On the morning of February 1, at the top of Mount Phja Oac (Cao Bang), the temperature drops to -2 degrees Celsius and forms white ice covering the mountain top.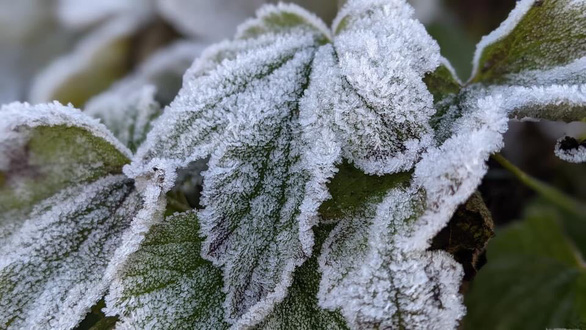 Ice covered trees and grass tops on top of Phja Oac – Photo: HA CUONG
According to the National Center for Meteorological and Hydrological Forecasting, in the morning of 2-1, the temperature in the North and North Central has dropped below 10 degrees Celsius, the mountain is about 5 degrees Celsius.
In Hanoi, the lowest temperature at night 1 and dawn 2-1 in Ha Dong is 7.4 degrees Celsius; Hoai Duc 7.5 degrees C; Ba Vi 5.5 degrees Celsius 
Meanwhile, in mountainous and highland provinces, the temperature in many places drops below 5 degrees Celsius such as Lang Son 1.8 degrees C, Sa Pa (Lao Cai) 2.5 degrees C, Chongqing (Cao Bang) 1.3 degrees C, Bac Kan 4.4 degrees C …
"This will be the lowest temperature of this cold wave. From tonight, the lowest temperature in many parts of the North will gradually increase" – The National Center for Hydrometeorological Forecasting said.
Sharing with Tuoi Tre Online noon 2-1, Mr. Ha Cuong (in Cao Bang) said that at 7am this morning he was present at the top of Phja Oac mountain (Nguyen Binh district, Cao Bang province), the temperature dropped to -2 degrees C and frost white branches, flowers and leaves. 
"By about 8:15 am, the ice started to melt but it was still thick" – Mr. Cuong shared.
The National Center for Hydrometeorology Forecasting Day and Tonight 2-1, in the North and North Central provinces, the sky continues to be cold and damaging (the focus of damaging cold is concentrated in Cao Bang, Bac Kan. , Lang Son, Ha Giang, Tuyen Quang, Lao Cai, Yen Bai). 
Tonight's lowest temperature is about 7-10 degrees, mountainous areas 3-6 degrees, high mountains below 1 degrees and there is a high possibility of frost and frost.
Today the North and Thanh Hoa and Nghe An are sunny with the daily highest temperature of 16-19 degrees; In the Central Central provinces, it is cold with the lowest temperature, commonly 14-17 degrees; it is cold in the northern provinces of the South Central; The Central Highlands is cold at night and early morning.
Here are some pictures recorded at Mount Phja Oac in the morning 2-1: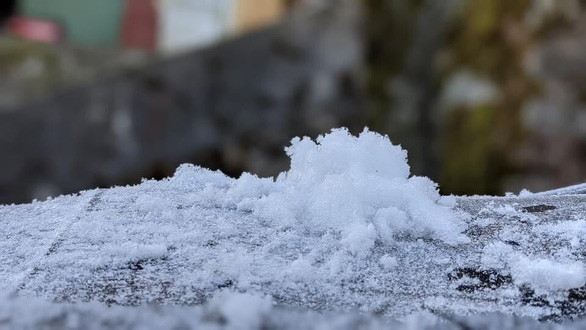 The temperature drops to -2 degrees Celsius, the ice covers the top of Phja Oac mountain (Cao Bang) – Photo: HA CUONG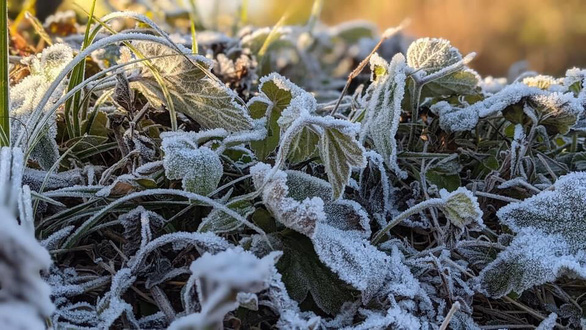 The frost covered the plants white – Photo: HA CUONG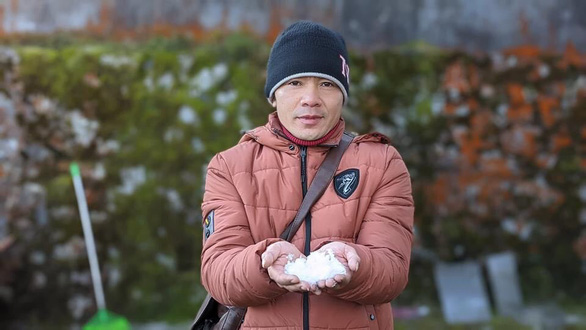 The forecast for the lowest temperature for tonight is popular in the range of 7-10 degrees, mountainous areas 3-6 degrees, high mountains below 1 degrees and there is a high possibility of frost, frost – Photo: HA CUONG
Tuoi Tre
TAG: