Government Takes Aggressive Approach to Tackle Fraudulent Subscriber Information in Telecommunications
Regarding this issue, the leader of the Telecommunications Department under the Ministry of Information and Communications (MIC) stated that along with standardizing subscriber information, state management agencies will use a more aggressive approach to address this problem.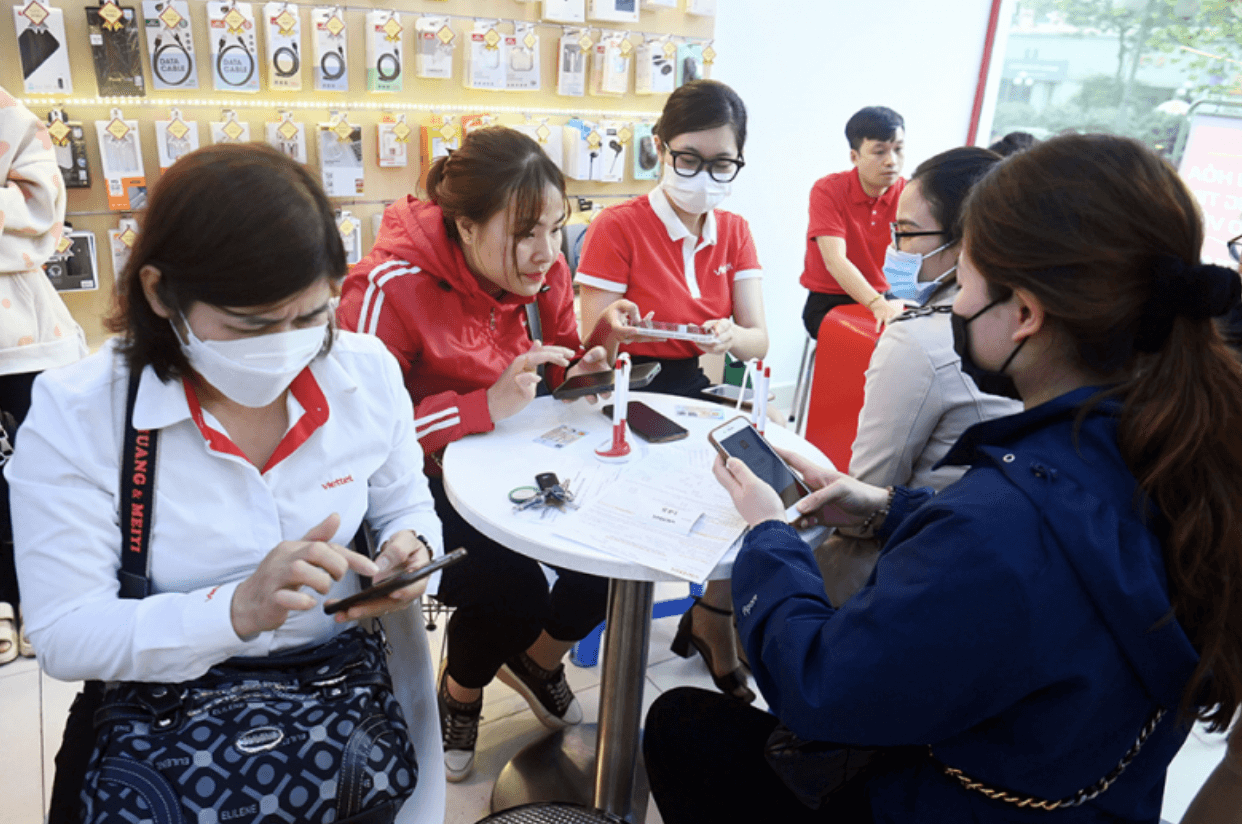 Spam messages and calls continue to bombard users
After more than a month of implementing subscriber information standardization, the latest statistics from the Telecommunications Department show that by the end of May 4th, there are still more than 1 million subscribers locked in two-way communication. By May 15th, if the owners of these subscriptions do not standardize their information, these subscriptions will be confiscated according to regulations.
Initial results show that standardizing subscriber information to match the national database on population is a positive move to prevent spam messages and calls. However, this is only a necessary, but not sufficient, condition to eliminate the problem of "spam" SIM cards, one of the main sources of spam messages and calls. As a result, despite more than 1 million "spam" SIMs being blocked, spam calls and messages continue to bombard users. In some cases, users receive dozens of spam calls per day, mostly originating from the 028 area code. Experts in information securitybelieve that spam calls are caused by two factors: loose management by network providers and users' habits of protecting their information. For network providers, the management of new subscription registration information is too easy, making it difficult to completely address the issue of spam SIM cards. For the public, the habit of carelessly posting personal information on social networks or leaving their phone numbers when making purchases also allows scammers and spam calls to exploit opportunities to "terrorize."
Subscribers owning 10 or more SIM cards will be dealt with
Mr. Nguyen Thanh Phuc, Director of the Telecommunications Department under the MIC, said that in the coming time, they will implement synchronized solutions to address the situation of spam messages and nuisance calls. Specifically, the Telecommunications Department will direct mobile telecommunications businesses to continue standardizing subscriber information, addressing the situation of SIM cards with non-compliant information, also known as spam SIMs; preventing and handling violations related to advertising calls to phone numbers on the no-advertising list. In May and June, the MIC will organize large-scale inspections with the participation of provincial and city Departments of Information and Communications nationwide to strictly handle violations in subscriber information management. In addition, the Telecommunications Department will also deploy systems to block and prevent spam calls, apply artificial intelligence, big data, and advanced technological solutions; and provide users with tools to actively block calls on their own devices.
"On April 17th, the Government issued a Decree on personal data protection. This is the legal basis for building guidelines to implement personal data protection measures in the activities of the MIC, as well as the basis for competent authorities to strictly handle violations. The MIC will urge the inspection of blocking and confiscating phone numbers that make spam calls," Mr. Phuc emphasized.
According to the leader of the Telecommunications Department, propaganda and raising public awareness to combat spam calls also play an important role. To limit spam calls, people need to be aware of not providing their phone numbers on the internet. At the same time, with the above measures, the MIC will continue to coordinate with functional agencies of the Ministry of Public Security to handle scam calls, investigate and handle fake BTS stations.
The handling and propaganda of some typical cases are expected to have a strong impact on awareness and deterrence of violations, thereby contributing to reducing the current situation of spam calls. Furthermore, after standardizing subscriber information with the National Population Database, in the next step, the MIC will proceed to deal with subscribers owning 10 or more SIM cards.
TAG: