Commercialization key to sci-tech progress
Positive transfer results
Many institutes and universities have proactively cooperated with enterprises to commercialize scientific results and technology transfer. From 2012 to 2021, the University of Science and Technology (under the Vietnam National University, Ho Chi Minh City) has carried out 5,594 technology transfer contracts, generating over VND100 billion/year since 2015.
From 2010 to 2021, the High-tech Agricultural Research and Development Center (AHRD) has transferred technology and guided more than 65 businesses, organizations and farmers in the Ho Chi Minh City area and provinces throughout the country. With its strength in testing, manufacturing, and commercializing scientific results, the Institute of Nanotechnology (INT) under the Vietnam National University, Ho Chi Minh City) has cooperated with many localities and enterprises to implement applications in agriculture, fisheries, environment, biomedicine, nano silver ink, and more.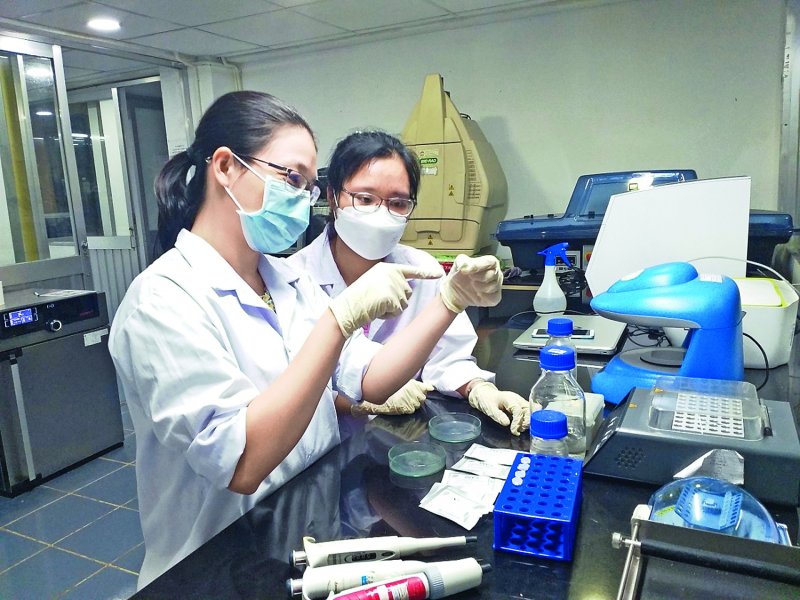 More policies needed to develop the science and technology market
According to Assoc. Prof. Dr. Lam Quang Vinh, Head of the Science and Technology Department (Vietnam National University, Ho Chi Minh City), 26 proposals from research groups are currently in the pipeline. The department is planning a high-tech garden model combining training, research and connections with businesses and localities to promote production. The department is also working with the Korea International Cooperation Agency (KOICA) to raise more than US$9 million to develop highly qualified agricultural human resources for the Mekong Delta region.
According to Assoc. Prof. Dr. Vu Hai Quan, Director of the Vietnam National University, Ho Chi Minh City, the university will assign the Science and Technology Department to immediately develop a high-tech agricultural botanical garden in its urban area. From 2023 to 2025, the university is expected to spend VND1.2 trillion to establish specialized laboratories, promote research, and cooperate with businesses to further commercialize research products.
Promoting innovation
Three prerequisites are required to commercialize any inventions: high applicability and a large market; financial stability, and support from independent academic systems, such as universities and research institutes.
Don Scott Kemmis, international expert on technology commercialization of the Aus4Innovation (SCIRO) program, has suggested that the lack of information regarding state supporting policies on technology transfer is also a barrier preventing businesses from taking full advantage of the opportunities in the process of innovation. Deploying pilot models should also be considered to create incentives for commercialization of research results. "We also need to promote the technology commercialization model at institutes and universities, so that the research results can address the specific needs of businesses and markets," Kemmis said.
The Australian expert added that creating a dynamic environment for consulting services and technology transfer will contribute to the overall development of the domestic science-technology market. Science and technology organizations need to develop approaches for knowledge transfer and business development using spin-offs and start-up business models.
The Ministry of Science and Technology needs to evaluate the effectiveness of allowing scientists to own sci-tech enterprises in order to create motivation for research and development and promote capital investment by venture capital funds and other sources.
Thanh Thanh
TAG: