Venture capital into innovative start-ups surges despite pandemic
New technology unicorns
According to the Vietnam Innovation and Tech Investment Report 2021, venture investment totaled US$1.4 billion, four times that of 2020 and 60 percent more than the 2019 record of US$874 million. E-commerce and payment led the list with US$469 million and US$450 million respectively. The total number of transactions also increased significantly to reach 165 deals, up 57 percent compared to 2020.
Last year also marked the appearance of two new technology unicorns - Momo (valued at nearly US$2 billion) and Sky Mavis (nearly US$3 billion), bringing the total number of unicorns in Vietnam to four. "This success affirms Vietnam's position as an emerging technology hub of the region," stressed the report issued by the venture capital firm (Do Ventures Vietnam) and the Vietnam National Innovation Center (NIC).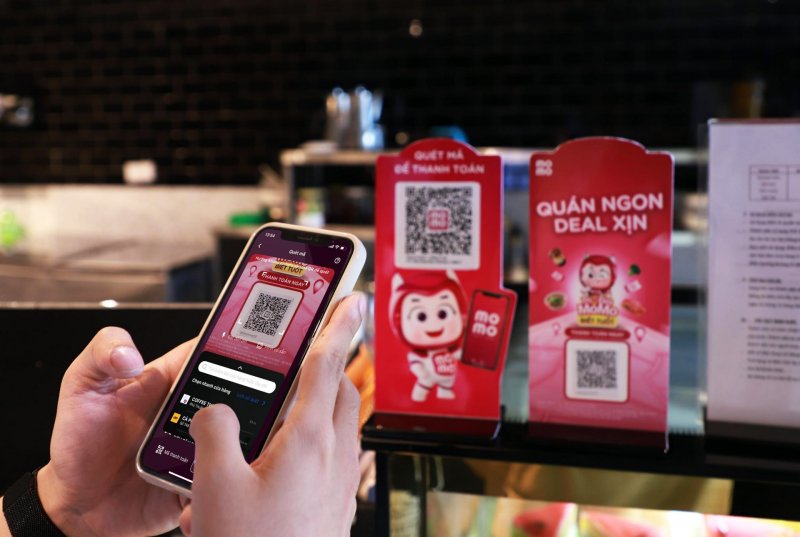 MoMo was one of two new technology unicorns in 2021
The total number of investment funds participating in Vietnam in 2021 grew 60 percent, with Singapore the most active investor, followed by Vietnam and the US.
The total value of deals exceeding US$10 million reached nearly US$1.2 billion, equivalent to 82 percent of the total investment, compared with 74 percent in 2020 and 79 percent in 2019. Five deals exceeded US$100 million in the fields of e-payment, e-commerce and gaming. Small investments of under US$10 million totaled US$256 million, up 19 percent over the previous year.
Creating a wave of innovation
Venture investment in Southeast Asia has experienced comprehensive growth in most countries. However, Vietnam leads in terms of year-on-year investment volume growth and ranks third in investment value after Singapore and the Philippines. Investment in startups in Vietnam accounted for 13 percent of the total investment value in all companies in Southeast Asia, an increase of five percentage points compared to 2020.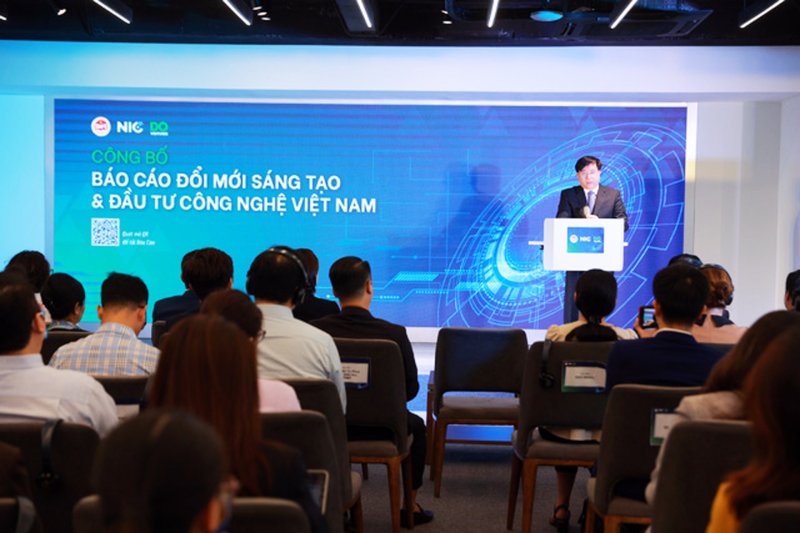 The launch of the Vietnam Innovation and Tech Investment Report 2021
Do Ventures CEO Le Hoang Uyen Vy said that the e-commerce and start-up ecosystem in Vietnam took impressive recovery steps last year thanks to the persistence of businesses, as well as timely government support. She forecast that investors will likely be interested in other promising areas in 2022, including the creative economy, upskilling platforms and web 3.0 with the growing popularity of cryptocurrencies.
According to Deputy Minister of Science and Technology Tran Van Tung, the socioeconomic impact of COVID-19 had a negative effect on the development of the innovation ecosystem, requiring strong determination, consensus and resources to recover.
The pandemic also limited access to international resources, as well as interactions, meetings, and business exchanges. However, it has also served as a driving force for innovation and an opportunity for scientific technological application, Tung said.
Deputy Minister of Science and Technology Tran Van Tung: Despite the pandemic storm in 2021, the domestic
innovation and startup ecosystem attracted the biggest amount of investment capital ever, up four times
compared to 2020. This achievement needs more encouragement and support to create a new wave of
innovation, contributing to economic recovery and development in the post-COVID-19 era.
Quynh Nga
TAG: