Join Fortinet at the Secure Operational Technology Summit 2022 – APAC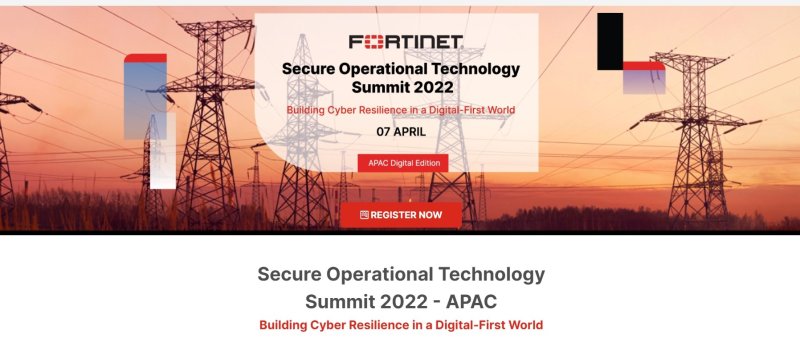 This year's Fortinet OT Summit has been tailored for Asia Pacific, with different start times to cater to attendees across different time zones in South East Asia and Hong Kong, India & SAARC and Australia and New Zealand (ANZ) regions. With six keynotes, two panel discussions and five on-demand sessions in the Technology Track covering ransomware disruptions, supply chain breaches, securing remote access and strategic implementations for ICS (industrial control systems) security – the Fortinet OT Summit APAC provides a forum for knowledge-sharing to the theme, Building Cyber Resilience in a Digital-First World.
Join the virtual event to hear customers, industry experts and Fortinet thought leaders discuss industry challenges, trends and best practices to secure IT/OT convergence and OT networks. This year's Summit will deliver engaging and inspiring sessions designed to share insights, broaden perspectives and help secure critical infrastructures and assets.
In addition to hearing from the Fortinet executive leadership team, attendees will have access to a carefully curated catalog of technology tracks that will help attendees identify OT security threats such as ransomware, supply chain breaches as well as remote access.
Thanh Thanh
TAG: