Automated guided vehicle wins QVIC 2021 award
Great efficiency
Rostek was founded in 2020 to manufacture automated guided vehicle and provide a digital and high-tech solution for transporting goods in factories and warehouses.
Rostek's AGV was initially simple and could only move following fixed lines, is now able to maneuver itself and behave appropriately when encountering obstacles.
Rostek's AGV and vehicle management system have been highly rated in terms of cargo transport in warehouses and on the factory floor. It won the first prize worth up to US$100,000 at the Qualcomm Vietnam Innovation Challenge (QVIC) 2021 after receiving support in the form of resources and technologies from Qualcomm Corporation to improve its AGV product. The solution has helped factories accelerate automation.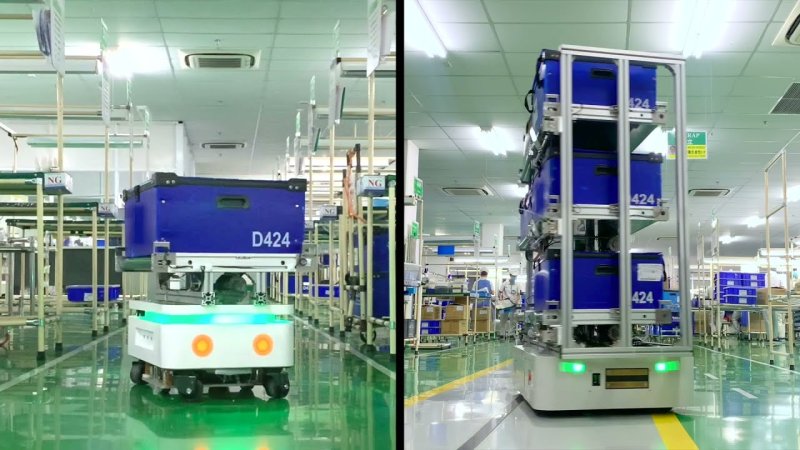 Automated guided vehicle and vehicle management system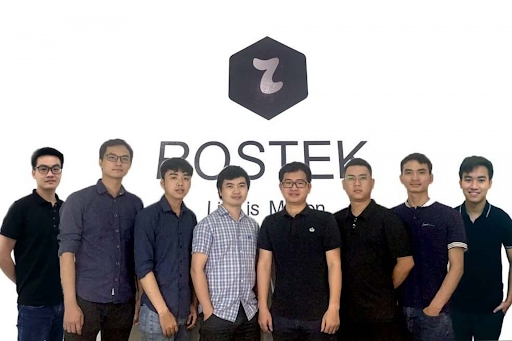 Rostek won the first prize at the Qualcomm Vietnam Innovation Challenge 2021
New goals
Applauding QVIC 2021's winners including Rostek's AGV, Alex Rogers, President of Qualcomm Technology Licensing (QTL) and Global Affairs, said this program was created to encourage startups to come up with innovative ideas and show the strengths and creativity of Vietnam's startup ecosystem.
After participating in the QVIC program, all the teams become members of Qualcomm's global network and are encouraged to attend business exhibitions and meet customers. This is an important opportunity for businesses to find customers, markets and partners.
Deputy Minister of Science and Technology Tran Van Tung said that the QVIC 2021 provided startups with the support they need to become members of the global business ecosystem as Vietnam enters an era of 5G, artificial intelligence (AI), cloud computing and increasingly diverse applications of internet of things (IoT) technology.
The QVIC program launched in 2019 with the support of Vietnam's Ministry of Science and Technology aims to incubate new technology startups. The program facilitates the development of Vietnam's growing technology ecosystem by selecting and supporting small and medium-sized companies while at the same time encouraging these companies to create new products in the fields of key technologies such as 5G, IoT, AI, and smart cities.
A project facilitating the national startup ecosystem until 2025 (Project 844), presented in Prime Ministerial Decision 844/QD-TTg, aims to develop the market for startups. The Industry and Trade Review has been supporting these startups and helping them expand and approach markets and improve business efficiency.
Trinh Trang
TAG: