Vietnamese cloud computing market appeals suppliers
As the COVID-19 pandemic is likely to raise the demand for digital transformation amongst enterprises, the cloud computing market appeals to both domestic and foreign suppliers despite the difficulties each side has to face.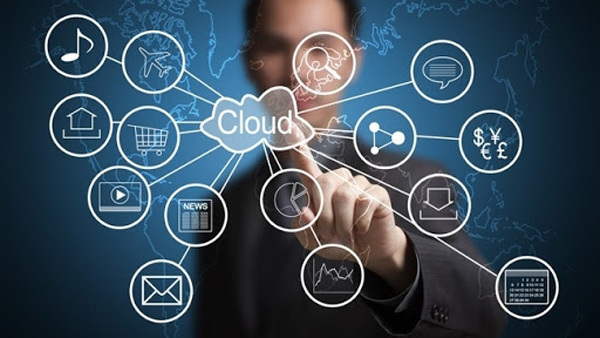 The Vietnamese cloud service market is projected to grow from $181 million in 2019 to $427 million by 2025, exhibiting a healthy compound annual growth rate (CAGR) of over 15 per cent during 2020-2025.
On March 31, Korean telecommunications company KT Corporation announced that it will enter the B2B cloud computing market in Vietnam. Based on its achievements in the cloud business in Korea, KT signed an MoU with FPT Smart Cloud, an affiliate of FPT Group, a leader in Vietnam's ICT scene.
KT is planning to carry out a project on hybrid cloud computing services optimised for industrial characteristics such as G-Cloud and F-Cloud can be offered in Vietnam.
At the middle of the month, Mat Bao Corporation, a Vietnamese technology company also launched its new cloud server cluster located at the data centre of Vietnam Posts and Telecommunications Group (VNPT). As planned, the server cluster will store information with high security and stability to ensure efficient data security for enterprises.
"With the rapid development and high demand from the market, the investment in upgrading services to bring advanced quality and outstanding products is a prerequisite to ensuring data security at Mat Bao," Huynh Ngoc Duy, CEO of Mat Bao said.
Earlier, Amazon Web Services, Inc. (AWS), a subsidiary of Amazon.com officially announced AWS EdStart in Vietnam, an online support programme for educational technology startups to develop teaching solutions on the AWS cloud platform.
The AWS EdStart programme provides EdTech startups with resources to quickly get started on AWS – including AWS Promotional Credits and access to training and support. AWS EdStart is a global community of like-minded people and companies that are solving complex educational problems.
At the present, the cloud computing market in Vietnam is led by both domestic and foreign suppliers. The key players in the Vietnamese cloud services market are FPT Corporation, Viettel-CHT, CMC Corporation, IBM Vietnam, Microsoft Vietnam, Amazon Web Services Vietnam, Mat Bao Corporation, NTC Cloud Computing, SAP Asia (Vietnam), HPT Vietnam, Google LLC, and Salesforce.
In 2020, the Vietnamese cloud computing market currently reaches about $133 million, equivalent to VND3.2 trillion ($139.13 million). However, domestic enterprises only account for about 20 per cent of the market while foreign partners hold the remainder.
Bui Quoc Anh, director at Data Centre – Vietnam National University Ho Chi Minh City stated that the international providers, such as AWS, and Google Cloud have a lot of platforms. It is too difficult for domestic providers to build such platforms because of cost, time, and expertise level.
At the moment, the public sector and big enterprises in Vietnam use domestic cloud computing services but mainly infrastructure services.
However, the international players such as Amazon Web Services, Google Cloud Platform, Microsoft Azure, or IBM Cloud do not officially operate in Vietnam because Vietnam's Network Security Law does not allow, because of data centre locations, although many people and companies use their services.
He noted that the big barriers for international players are Vietnam's Network Security Law. They cannot provide their services in Vietnam including the public sector, state-owned organisations and big enterprises that work with the public sector. It is challenging for them to open data centres in Vietnam if they do not have enough customers in Vietnam. Maybe, when international companies work in Vietnam, the situation may be changed.
For domestic providers, the big challenges are capital-intensive platforms as well as time and expertise for development. It is difficult for domestic providers to develop fast in a cost-efficient manner for competitiveness. Domestic providers need to find an exclusive or niche segment or a more innovative market for survival and development.
The COVID-19 pandemic has made the digital transformation trend stronger than ever. A survey of IBM Institute for Business Value showed that 56 per cent of Vietnamese enterprises are already using cloud management platforms. Responses indicate that Vietnamese enterprises plan to increase expenditure on hybrid cloud services from the current 41 to 43 per cent by 2023.
In fact, figures from the Ministry of Information and Communications showed that the market has been growing at 30 per cent on average in recent years while the growth rate reached 40 per cent in 2020, due to the COVID-19 pandemic.
Commenting on this trend, Le Anh Vu, creative director of CMC Telecom, stated that in 2021, the cloud computing market will continue to be more active with the strong entrance of small- and medium-sized enterprises, even business households. Also, the push for digital transformation from the state and the growth of domestic clouds such as CMC Cloud, VNPT Cloud, and VNG Cloud will be the premise to speed up the process of cloud computing.
According to the report of TechSci Research, the Vietnamese cloud service market is projected to grow from $181 million in 2019 to $427 million by 2025, exhibiting a healthy compound annual growth rate (CAGR) of over 15 per cent during 2020-2025.
VIR
TAG: