Vietnam to use technology to trace SARS-CoV-2 quickly, effectively
Instead of using the Bluezone app only as a supporting measure, local authorities have been advised to use the app as a major solution to trace sources of infection.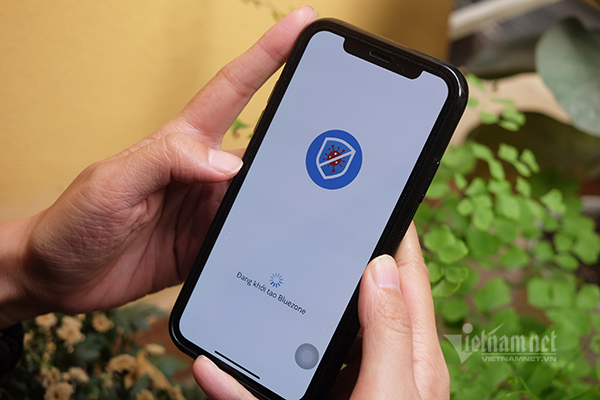 When Covid-19 broke out in some localities, the Prime Minister asked the National Steering Committee on Covid-19 Prevention and Control, ministries and branches, and provincial and municipal authorities to implement urgent measures to prevent and fight Covid-19, especially in epidemic stricken areas.
He said it was necessary to ask people to install the Bluezone app on their phones and follow the 5K principle - Khau trang (face mask)- Khu khuan (disinfection) - Khoang cach (distance) - Khong tu tap (gathering) – Khai bao y te (health declaration).
The Government has emphasized the need to apply technology to effectively fight Covid-19.
The Ministry of Information and Communications has applied many informational measures to persuade agencies and units to use Bluezone in the fight against Covid-19, saying that the app, together with other medical declaration apps available in Vietnam, will form an ecosystem that helps to effectively trace the origins of infection.
To date, one year after the first Covid-19 outbreak in China, technology of tracing suspected infections remains the most effective measure to prevent the spread of Covid-19.
According to MIC's Authority of Information Technology Application, as of mid-February this year, there had been more than 29 million installations of Bluezone. The number has increased by 5.5 million compared with late January, the time when a Covid-19 community-transmitted resurgence occurred.
Vietnam had not reported any Covid-19 case for around two months until the third outbreak. As a result, many Bluezone users uninstalled the app as they thought they no longer needed it.
However, as Covid-19 has reoccurred, it is urgent to re-install the app, because it quickly and effectively traces suspected Covid-19 cases.
Bluezone has helped trace thousands of suspected infection cases. Experts estimate that Bluezone will offer the highest possible effect if 60 percent of Vietnamese adults use it. They think that it is necessary to require people to install and use Bluezone as a compulsory app at this time to prevent the spread of Covid-19.
In some localities, people think Bluezone is only a supporting measure to help trace suspected cases that is used together with traditional measures.
Agencies have complained that they are facing difficulties in tracing sources of infection as many patients remain uncooperative.
The reliance on traditional traceability measures not only causes a lot of efforts, money and time, but also creates holes in management, thus increasing the risk of the spread of the virus.
Experts believe that instead of using Bluezone as only a supportive measure, it should be used as a major solution. 
Trong Dat
TAG: