Vietnamese mobile app creator reports revenue of $14 million in 2020
The Cau Giay district taxation agency in Hanoi has reported that a 28-year old woman earned revenue of VND330 billion, or $14 million, in 2020 and paid personal income tax of VND23.4 billion.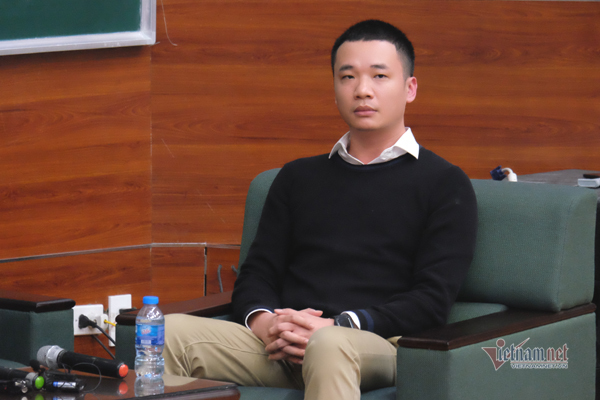 Nguyen Ha Dong, the author of Flappy Bird
Another man, 30, had revenue of VND260 billion and paid VND18.1 billion in tax.
Both of them earned the money from creating apps and embedded ads on Play Store and App Store.
Many people have compared them to Nguyen Ha Dong, who created Flappy Bird, the game which became popular all over the world in 2014.
The game had 50 million downloads before it left the Play Store and App Store, and it helped the developer earn $50,000 a day from in-game ads.
Though Flappy Bird was removed from online stores, the game was still on users' smartphones and the developer received revenue from ad platforms such as Google. This explained why Dong paid tax VND1.4 billion in late 2015.
However, this was many years ago. Nowadays, studios with tens of millions of downloads in Vietnam are more common.
Bravestars Games (its predecessor was Zonmob), a studio with head office in Thanh Xuan district, Hanoi, for example, has a number of games with millions of downloads.
One of the products, for which players have to pay the fee of VND22,000, has had over 10 million downloads from Play Store alone since the distribution day in 2018.
This means that the studio has earned VND220 billion from the game, which does not include revenue from in-app purchases. If deducting 30 percent of the revenue which it has to pay to Google, the studio can pocket at least VND154 billion.
Amanotes, a HCM City-based Vietnamese studio, even has a higher number of downloads. The noteworthy feature is that the downloads are mostly from the US market, where the ad revenue share rate is high. Since its establishment in 2015, Amanotes' products have had 1 billion downloads and 98 million MAU (monthly active users).
An Android game with 10 million downloads, for example, can insert Google's AdMob ad to earn money once users play the game, and insert ads to introduce other games (cross-promote). With 10 million downloads, one game can earn $10,000-20,000 a month as estimated by AdMob.
With the development of 5G infrastructure, some reports say that mobile app market value may reach $407 billion by 2026 and an annual growth rate of 18.4 percent. 
Phuong Nguyen
TAG: