2021 V.League cancelled without champions crowned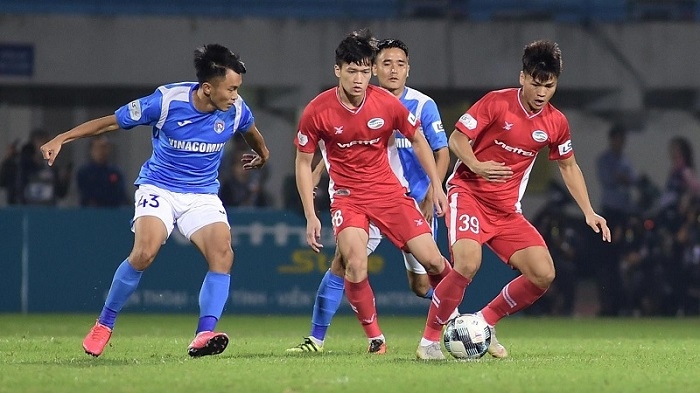 The 2021 V.League 1 has been cancelled. (Photo: NDO/Tran Hai)   
NDO – The Vietnam Football Federation (VFF) on September 23 passed a resolution to officially cancel all professional football tournaments in Vietnam in 2021, including the top-flight V.League 1.
Accordingly, the VFF confirmed that the 2021 V.League 1 will stop playing under the new resolution.
League leaders Hoang Anh Gia Lai will not be recognised as champions this year even though they are at the top of the standings.
Under Resolution No. 257/NQ-BCHLDBDVN on stopping and not continuing the national professional football tournaments in 2021, collective and individual titles will not be recognised according to the Charter at the 2021 V.League 1, the 2021 National First Division and the 2021 Bamboo Airways National Cup.
Furthermore, the promotion and relegation rates are not applied at V.League and First Division.
In addition, the professional results of the clubs until the end of V.League's 12th matchday will be used as the basis for reporting to the Asian Football Confederation (AFC) indetermining the Vietnamese representatives to attend the AFC club tournaments in 2022, based on the current AFC licensing standards.
According to this decision, Hoang Anh Gia Lai and Viettel are almost certain to attend the continent's championships next year.
After 12 rounds of the 2021 V.League, Gia Lai are leading the table with 29 points, followed three points behind by Viettel.
The fact that the 2021 season will close was agreed on by the concerned parties long time ago, however, only now has the VFF made an official dispatch to end the controversy around whether there would be champions or relegation slots or not.
TAG: