ASEAN, FIFA come together for mental health campaign #ReachOut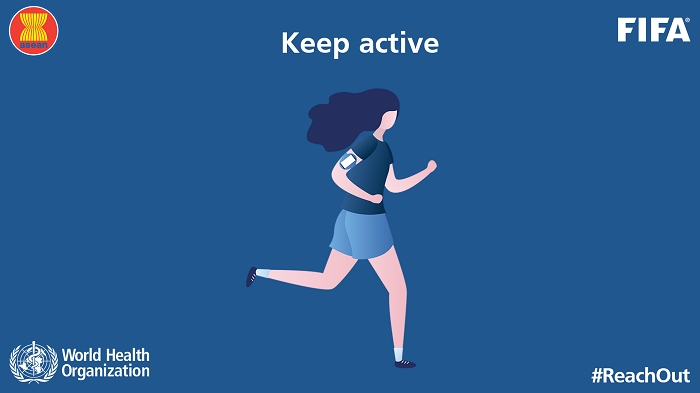 ASEAN and FIFA have joined together for a mental health campaign #ReachOut. (Photo: FIFA)   
NDO/VNA – The Association of Southeast Asian Nations (ASEAN) and the International Federation of Association Football (FIFA) joined forces to launch #ReachOut, a campaign designed to raise awareness of the symptoms of mental health conditions, encourage people to seek help when they need it, and help eradicate any associated stigmas.
"Mental health and well-being are just as important as physical health and safety. Under the Chairmanship of Brunei Darussalam, ASEAN is taking steps to advance cooperation with external partners on mental health, in order to provide the ASEAN Community with the necessary and appropriate mental health and psychosocial support services," Secretary-General of ASEAN Dato Lim Jock Hoi said in a statement.
According to Secretary General Lim Jock Hoi, improving mental health has always been one of the strategic priorities of the ASEAN health sector.
Strengthening mental health services also contributes to ASEAN's response to the COVID-19 pandemic and future public health emergencies through the implementation of the ASEAN Comprehensive Recovery Framework.
In launching the campaign, FIFA President Gianni Infantino said the campaign is very important in raising awareness about mental health conditions and encouraging a conversation which could save a life.
"In FIFA's Vision 2020-2023, we pledge our commitment to make football work for society, and I thank the players who have contributed to this important initiative. Having a conversation with family, friends or a healthcare professional can be key," he said.
In the framework of the campaign, videos features 14 past and present footballers will be shared on FIFA digital channels, with multimedia toolkits to facilitate dissemination and use within Southeast Asia and beyond. This campaign is an activity under the ASEAN-FIFA memorandum of understanding signed in November 2019 on the sidelines of the 35th ASEAN Summit in Bangkok, Thailand.
TAG: