Vietnam Professional Basketball League's 2021 Tip-Off Cup scrapped due to COVID-19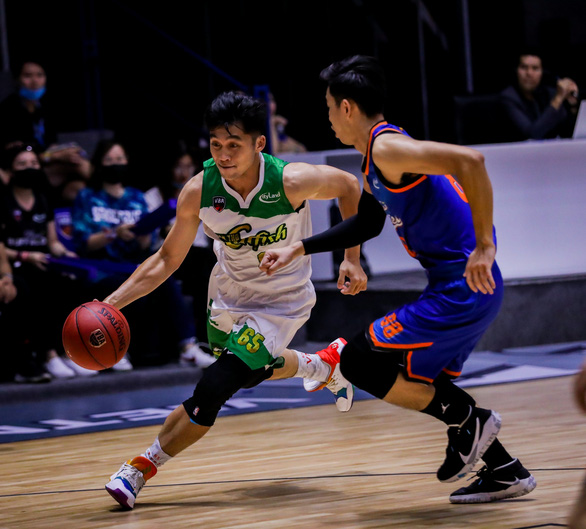 The organizers of the Vietnam Professional Basketball League (VBA) announced on Thursday that the 2021 Tip-Off Cup and all of its related activities would be canceled regarding the complicated development of COVID-19 in the country.
The cancelation had been approved by the Vietnam Basketball Federation (VBF).
The 2021 VBA Tip-Off Cup was originally scheduled to take place from May 16 to 23 as a kick-start to the official tournament of the VBA that would follow thereafter and last until September.
"This is a very difficult decision because it is the first time the VBF and Vietnam Basketball JSC have introduced the VBA Tip-Off Cup to the fans," the organizers said in their announcement on Thursday.
"But we chose to cancel the tournament anyway, as we always put public health and the safety of the players and the coaching staff on top.
"The VBA hopes to bring back the tournament as soon as possible when the situation returns to normal."
Initiated in 2016, the VBA is contested by eight teams this year -- the Saigon Heat, Cantho Catfish, Danang Dragons, Hanoi Buffalo, Hochiminh City Wings, Thanglong Warriors, Nhatrang Dolphins and Hoop Dreams.
Despite the Tip-Off Cup's cancelation, the VBA will kick-off its sixth season from June 4 as scheduled.
Vietnam has been grappling with the re-emergence of COVID-19 since April 27 after the country had gone about a month without detecting any community transmission.
It has seen 121 community infections since then in Hanoi, Da Nang, Ho Chi Minh City, and a dozen other provinces.
The country added one local coronavirus case on Friday morning, bringing its caseload to 3,091 patients, according to the Ministry of Health.
Recoveries remain at 2,560 and deaths at 35.
TAG: