Central bank, 26 bank leaders convene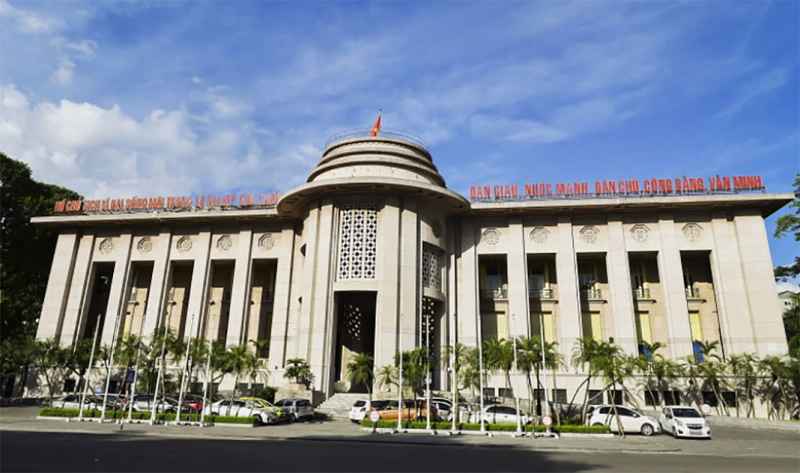 HCMC – The State Bank of Vietnam (SBV), the nation's central bank, held a meeting to discuss interest rate reductions with 26 banks this morning, May 25.
Information about the meeting has grabbed much attention as it comes amid the SBV's key interest rate cut decision coming into force on the same day and slow credit growth in the year's first quarter.
On May 23, the central bank announced two separate decisions to slash key interest rates further by 50 basis points.
The interest rates for overnight interbank electronic payments and compensatory lending for capital shortfall in offset payments by the central bank to commercial banks will drop to 5.5% per year from 6%.
The refinancing interest rate will be down from 5.5% to 5.0% per year while the rediscount interest rate will remain unchanged at 3.5% per year.
This is the third rate reduction since March in the central bank's monetary easing cycle aimed at boosting slackening economic activity and consumption.
Meanwhile, it issued Directive 02 ordering banks to strengthen inspections on lending activities and debt rescheduling as prescribed by Circular 02/2023.
The circular was issued by the central bank last month, enabling local banks and foreign bank branches to reschedule debt payments and keep debt classification unchanged to support corporate and individual customers having a hard time paying off their consumer loans.
Vietnam's GDP grew some 3.32% year-on-year in the first quarter of 2023, according to the General Statistics Office of Vietnam.
TAG: