The Ministry of Industry and Trade approves temporary prices for 19 transitional renewable power projects
According to updated data from the
Electricity of Vietnam (EVN)
, as of May 24, 37 transitional renewable power projects still need a price, which has submitted documents to the Electricity Trading Company of EVN (EVNEPTC) for price negotiation and electricity purchase and sale agreement.
24 of these projects accept a temporary price equal to 50% of the ceiling price in the Ministry of Industry and Trade price bracket, which is about 754-908 VND per kWh (excluding VAT). The official electricity purchase price and final settlement will follow the guidance of the competent authority. The Ministry of Industry and Trade has approved the provisional price for 80% of the above projects, equal to 19, with a total capacity of 1,347 MW.
Also read: ​
EVN lauded for ensuring power supply
​​​
At the meeting on the afternoon of May 24 on removing obstacles for transitional renewable power projects, the investors of these projects said that they are working with EVN to accelerate the signing of power purchase and sale contracts, testing to recognize commercial operation (COD). Thus, when these steps are completed, the power system will have more than 1,340 MW of electricity from transitional renewable power projects, helping to ease supply difficulties.
In addition, the Nhon Hoi wind power project phase 2, with a capacity of 30 MW, has been negotiated and is completing procedures to submit to the Ministry of Industry and Trade for price approval. 4 other projects with a capacity of 154 MW are reviewing documents.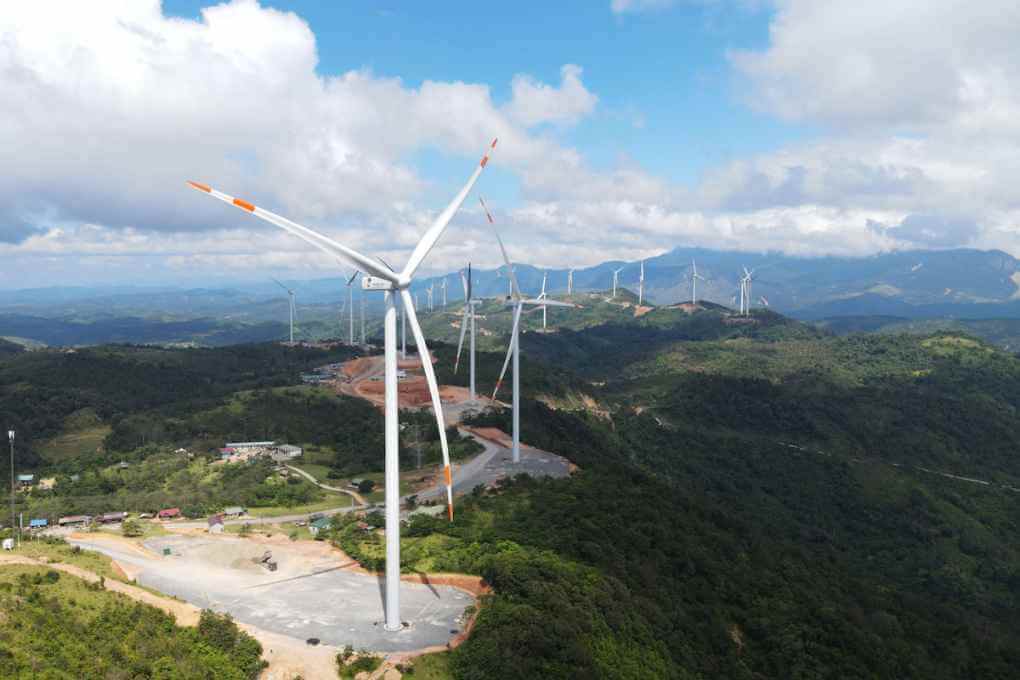 However, there are still 48 projects that still need to submit their application for price negotiation. EVN's representative said he has repeatedly "urged" these projects to provide documents to negotiate electricity prices.
"We have set up many negotiating teams, ready to discuss and guide to solve problems for investors," said a representative of EVNEPTC.
The investor of four wind power projects in Quang Tri, Gia Lai, said these projects have had a provisional price but still lack some legal documents, so "as soon as possible, they can be completed for testing and completion." COD, power generation".
"We are in dire need of money because we have poured into projects of nearly 300 million USD, but so far, we have not had any revenue; the interest rate is very large each month. Enterprises try their best to complete the paperwork because it takes an extra day. , damage that day," he said.
Deputy Prime Minister Tran Hong Ha requested last week that the Ministry of Industry and Trade quickly rectify legislation and issue clear guidelines on calculating and negotiating rates with temporary wind and solar electricity before May 20.
However, on May 23, a group of 23 investors in transitional wind and solar power projects said negotiations were still entangled because of the need for more guidance from the Ministry of Industry and Trade. Investors suggested the Ministry guide soon and direct EVN clearly on the contents of the contract, such as the temporary electricity purchase price equal to 50% of the ceiling price of the electricity generation price bracket, applied until the official price is available. The settlement will be made according to the official price from the date of power generation on the grid.
They also suggested that the Ministry amend regulations related to price brackets (Circular 15 and Decision 21) and guiding documents to have an official electricity purchase price soon.
Over 4,600 MW of renewable energy projects have a total capacity behind schedule. Nearly 2,100 MW of 34 transition projects have been completed and tested. In addition to having to negotiate electricity prices with EVN under the electricity generation price bracket laid out by the Ministry of Industry and Trade earlier this year, with prices 20–30% lower than those of the previous year, these projects are not eligible for preferential prices (FIT prices) for 20 years.
TAG: