A bad omen for export companies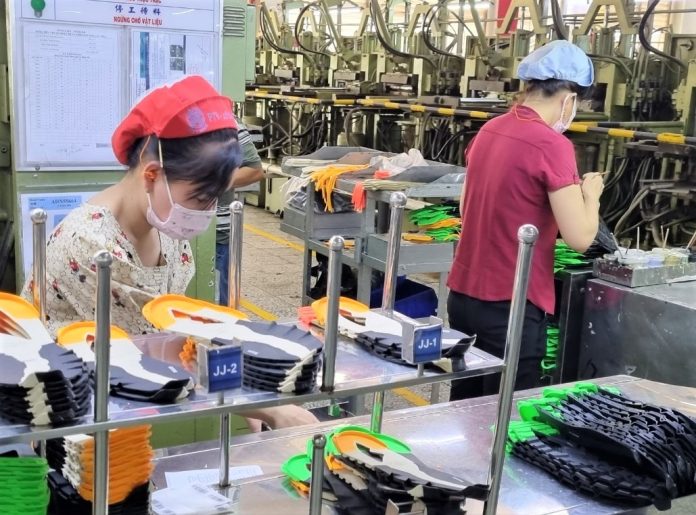 The global economic slump has weighed heavily on Vietnam's key product exports, placing labor-intensive enterprises in the billion-dollar export "club" in peril
Leading exports hit hard
Since last August, a lack of orders has forced firms to cut working hours and lay off employees. As a result, they are seeing a drop in both production and revenue.
A South Korean firm, for instance, has said it would shut down one of its sole factories in the southern province of Dong Nai by the end of March. The 20-year firm, located in the Bien Hoa 2 Industrial Zone, plans to help its hundreds of workers who are both forced to leave and relocated to a facility in the Mekong Delta city of Can Tho. Yet, concerns remain in the eyes of many employees.
For most of them, it is difficult to move to Can Tho City, almost 240 kilometers south. But job seekers in Dong Nai Province do not seem better off. Like the South Korean-invested company, many businesses are seeing orders declining and a halt in production in light of growing inflation in key markets.
As the global economy keeps tumbling, a large number of businesses in the footwear industry have to overcome formidable difficulties nationwide. When consumption declines in the U.S., Japan and some European nations, layoffs may be a feasible option for them, if not only for survival.
In late February, PouYuen Vietnam Co., Ltd. in Binh Tan District, HCMC, announced the termination of some 2,360 workers' employment contracts. Since last November, the Taiwanese firm has arranged for 20,000 employees to take alternating shifts off work.
Since the end of 2022, Vietnam Samho Co., Ltd. in HCMC's outlying district of Cu Chi, has laid off a total of 1,400 people. It has also temporarily terminated the contracts of 500 employees and is granting unpaid leave to many more.
In the first two months of this year, the footwear industry export revenue was US$2.76 billion, down 15.8% year-on-year. That has not been the worst, though. During the period, the garment and textile sector saw a drop in export earnings of 19.6% to US$4.55 billion and aquatic products declined 29.1% to US$1.06 billion. As for the wood processing sector, its export revenue slumped 34.8% compared to the same period in 2022.
According to the Vietnam Association of Seafood Exporters and Producers, aquatic products have faced two challenges: growing inflation and falling consumption. In addition, the currency rate difference causes Vietnamese exports to be sold at a higher price than those of competitors in the U.S. and European markets.
Between January and February, the U.S. was Vietnam's largest market, with revenue decreasing by 21% year-on-year to US$13.1 billion. Similar falls have been seen in the European Union (4.2%), ASEAN countries (8.0%), South Korea (5.7%) and Japan (5.9%). The export revenues generated from these markets totaled US$6.9 billion, US$4.6 billion, US$3.5 billion, and US$3.2 billion, respectively.
Local firms have now sought to retain as many of their employees as possible by reducing working hours. Considering the 30-40% decline in orders, it will be difficult to rebound when the market improves if they continue to lay off staff.
Heightened pressures
Vietnam's major exports to the key markets worldwide have seen modest results in the first two months of the year, according to the Ministry of Industry and Trade.
To make matters worse, foreign markets have upped the bar for product quality, further straining local enterprises already distressed by the ongoing upheaval. While China has opened borders to entice enterprises and reinvigorate local manufacturing post-pandemic, export-oriented economies, such as Vietnam, have faced significant hurdles, notably in the textile sector. In Europe, the European Union-Vietnam Free Trade Agreement (EVFTA) has significantly contributed to growing bilateral commerce, but achieving importers' high expectations for product quality and applicable norms looks daunting for Vietnamese firms.
Local exporters have to deal with a pricing drop in Japan and South Korea due to fresh supplies and excess inventories. However, the reopening of China's market makes Vietnamese enterprises optimistic about meeting consumer demand, despite modest expectations.
The global consumption decline is the biggest challenge for Vietnam's export sector this year, according to officials at the Agency of Foreign Trade (AFT), under the Ministry of Industry and Trade. Home manufacturing would not be immune from the widespread effects of a global economic downturn.
Vietnam's exports generated US$372 billion in 2022, or 90% of the country's gross domestic product, according to data compiled by government agencies. Nonetheless, there were indications of trouble, as the real estate market keeps grappling with crises and the stock market continues to crumble.
The World Bank (WB) recently revised its forecast for the Vietnam growth rate this year to 6.3%, compared to the staggering 8% in 2022. Concerns have been raised due to the service sector's sluggish growth, with rising inflation and interest rates disturbing local consumers and investors.
According to the WB, Vietnam is now facing challenges at home and abroad, whereas the export prospects to the U.S., China and the EU markets remain bleak. For local firms, falling domestic demand has added fuel to the fire.
Over 100 enterprises reported that several large companies had ceased hiring, according to a recent survey by the HCMC Union of Business Associations (HUBA). It contrasts with the vibrant growth of local firms years ago.
Also, the proportion of companies that pay their employees an average monthly salary above VND10 million has decreased to 65% from 80% in the previous year's second quarter, further adding to the local workforce's woes.
A way to revitalize manufacturing
The export sector is expected to be one of Vietnam's economic drivers in 2023, with total revenue planned to rise by US$22 billion, or 6% year-on-year. However, it is a nerve-wracking task given the industry's obstacles and an ambitious goal of US$393-394 billion in earnings, according to Phan Van Chinh, AFT head.
Thus, achieving the objective requires more determination and coordination among key authorities and organizations, notably between the Government and the private sector. The international market will only improve after the second quarter of 2023, according to analysts.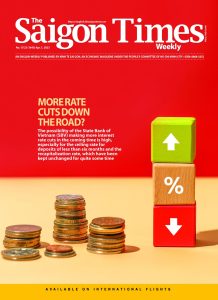 There is a silver lining, though. Tariff reductions as part of Vietnam's Free Trade Agreements (FTAs) implementation continue to pile pressure on local firms. Diversifying markets and tapping the FTA potential will be among the top priorities.
Do Xuan Lap, chairman of the Vietnam Timber and Forest Products Association, said local manufacturers have strived to expand the market, particularly with the niche ones. The Middle East countries seem to be viable destinations, despite receiving less attention in previous years.
The market demand will likely bounce back in the second half of this year for the apparel industry, according to Vu Duc Giang, chairman of the Vietnam Textile and Apparel Association.
"Opportunities for the industry are here to stay. It is up to local firms to grasp the global market opportunity and take advantage of the key FTAs, including EVFTA and the Comprehensive and Progressive Agreement for Trans-Pacific Partnership," added Giang. He noted that the localization boosting efforts of domestic firms would be a major push.
According to AFT, Vietnam's products accounted for just 2% of total import revenues from countries with an FTA with Vietnam, and two-thirds of local exports have yet to be eligible for trade agreement benefits.
Experts said the domestic sector should take a multifaceted strategy to export operations, focusing on boosting business resilience, pursuing improvements in both mass and niche markets and promoting product branding.
TAG: