Vietnam's inflation forecast to reach 4.8% in 2023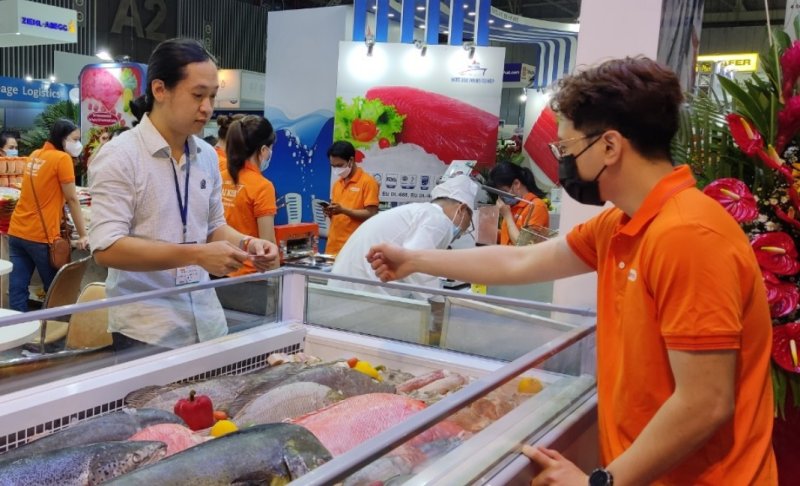 HCMC – Vietnam's inflation rate has been predicted to increase to 3.9-4.8% in 2023, close to the target of 4.5%, as inflationary pressures remain high in the second quarter of this year.
The Ministry of Finance presented this forecast at a meeting of the Price Regulation Steering Committee on March 24 with Deputy Prime Minister Le Minh Khai, based on calculations of the increasing prices of primary products such as petroleum, grains, food, household electricity tariffs, construction materials, education, healthcare and rental housing.
If the CPI rises steadily for the remaining nine months, then the monthly consumer price index will potentially increase by 0.52%. Therefore, this will help ensure the goal of controlling the average inflation rate at 4.5%.
Data from the General Statistics Office showed that the Consumer Price Index (CPI) in March fell by 0.1-0.2% compared to February but surged by 3.4-3.5% over the same period last year.
Generally, the CPI is estimated to rise 4.2-4.3% year-on-year in the first quarter of 2023.
Inflation surged in the first quarter mainly due to the price hikes of goods and services. For example, the price hike of 7.2% in housing and construction materials led the CPI to rise by 7.2%, while the surge of 4.5% in food product prices led to a 1.4% increase in the overall CPI.
Some items that saw price decreases, such as petroleum (-11%), gas prices (-1.8%) and the postal and telecommunications group (-0.3%), helped cool down the CPI in the first three months of the year by 0.01-0.4%.
Given the situation, Deputy Prime Minister Le Minh Khai requested close monitoring of the global economy and the impact of inflation on Vietnam and appropriate coping measures to ensure supply and stabilize prices, especially for essential goods.
He also suggested that the Ministry of Finance and other relevant ministries carefully review and analyze the input-output parameters to improve price management.
TAG: