Exploring new markets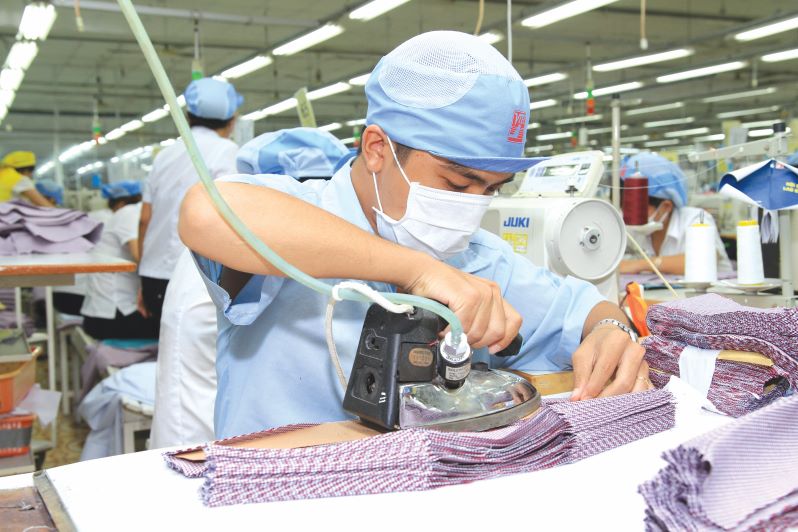 Headwinds from slumping demand may pose further challenges for Vietnam's export sector. To overcome difficulties, exporters need to gain a stronger foothold.
What does a plunge in new orders indicate?
New orders have dived among Vietnam's key export industries, such as apparel, footwear and wood, since late 2022. Unsurprisingly, many countries resorted to a credit squeeze to reduce the inflationary pressure on their economies. The pessimistic outlook worsened as the World Bank announced in early 2023 that it downgraded the global economic growth forecast to 1.7% from 3%, with the likelihood that the U.S. might slide into a recession and that inflation continues to threaten many economies.
Data from the HCMC Union of Business Associations (HUBA) showed that apparel orders from key markets plummeted, with a drop of 60% in the European market and around 30-40% in the U.S. market. The situation went from bad to worse as manufacturers offered a steep discount of 40-50% to vie for clients.
Wood products such as woodchips and pellets, whose demand surged earlier as Europeans began shifting to heating their homes with a wood stove, also saw a steep decline.
Statistics from the General Department of Vietnam Customs showed that apparel export revenue in the year February 15, 2023, amounted to US$845 million, dropping 19.7% over the year-ago period, while exports of wood and wooden products plunged 35.6% year-on-year to US$664 million.
The bad business condition spread to other key export items such as computers, electronics and phones and components. Though their export revenue grew 12% year-on-year to US$7.36 billion as of February 15, the outlook remained pessimistic due to a plunge of 62.3% in input material import revenue.
The hardship facing exporters was reflected in their employees' incomes. HUBA's surveys showed that the percentage of companies with an average salary per employee above VND10 million per month dropped from 80% in the second quarter of 2022 to 65% in this quarter.
Ways to support the export sector
Firstly, the market expansion is challenging for Vietnamese exporters, as most are outsourcing companies. This has been a predicament for Vietnam's export sector for decades.
The role of domestic firms in the domestic market has long been a hot potato. As the demand of a 100-million-people market like Vietnam is huge, it would be unreasonable for local firms to strive to reach out to foreign markets while the Government's policies facilitate imports, helping foreign firms win the lion's share of the domestic market. If exporters become major players in the domestic market, they will have their bases covered, and that would help them expand further to the global market.
Secondly, agricultural products should be the foundation for Vietnam's exporting industry, oriented toward small and niche markets. According to the Vietnam Association of Seafood Exporters and Producers, demand in major markets such as the U.S. and the EU remains weak, but January saw a spike in demand in smaller markets such as Finland (up 435%), Cambodia (up 21%), Israel (up 17%), Cameroon (up 15%), Indonesia (up 8%) and Chile (up 7%).
Besides, some new aqua products witnessed a strong surge, with demand for croakers rocketing by 493%, rohu fish (167%), blue grenadier (147%), snail (107%) and mackerel scads (81%).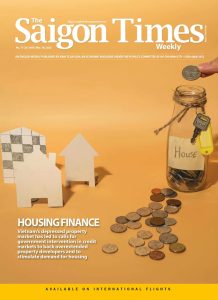 At a conference on removing hindrances to exporters in the northern provinces of Hai Phong, Quang Ninh, Hai Duong and Hung Yen held on March 2, a business owner asked for the Government's support in publicizing quality standards, regulations and challenges in overseas markets, which were the main concerns among exporters. It would be tough for authorities to provide information about each commodity type, but they could guide companies through where and how to search for the information. For key export commodities or those oriented toward being one, it is necessary to update information about those markets and inform exporters. Besides, the Government should establish advisory platforms connecting economists and businessmen with experience in overseas trade with exporters.
Third, it is necessary to know about potential markets. According to the International Monetary Fund's January 2023 World Economic Outlook, nine out of 15 economies that are forecast to expand the fastest are located in Africa. If the prediction is true, what are the opportunities to export Vietnamese goods to this continent and how have the Government and businesses developed strategies to expand to these markets?
TAG: