DataStax partners with FIMO to empower Vietnam's smart city expertise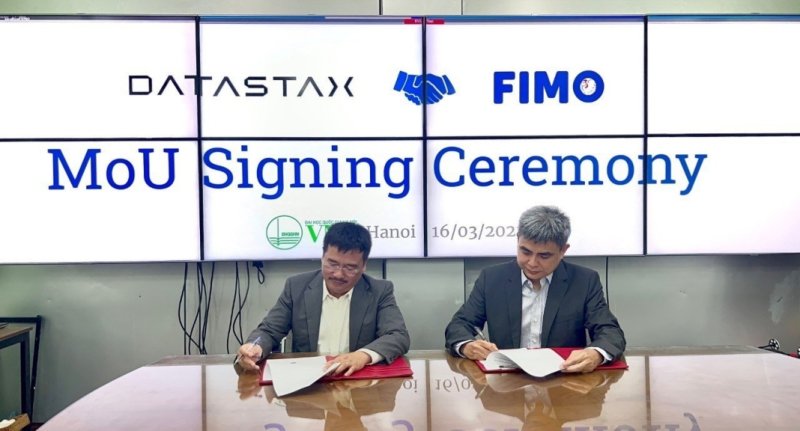 HCMC – DataStax, the real-time data company, has signed a memorandum of understanding (MoU) with FIMO, a research center in smart city solutions, to improve Vietnam's information and communications technology (ICT) workforce on March 16.
FIMO aims to harness DataStax's solutions, including the Astra DB cloud database, to develop the country's technological and big data capabilities to accelerate the completion of national projects.
Moreover, FIMO will work with DataStax to equip students and lecturers with in-demand skills as a Vietnam National University (VNU) member.
Learners can use real-time data management and other emergent technologies from DataStax to enhance research and development into national digitalization initiatives, such as sustainable and smart cities.
The partnership further emphasizes Vietnam's pursuit to digitally transform through data and enable data-driven public services.
On a recent note, the Ministry of Information and Communications predicted that the number of digital firms in the country will increase from 70,000 in 2022 to 80,000 by 2025.
These firms are expected to fulfill at least half of tech and service demands from state agencies and contribute to the ICT sector's revenue growth to US$185 billion.
TAG: