Vietnam Motor Show 2022 appears many electric and concept cars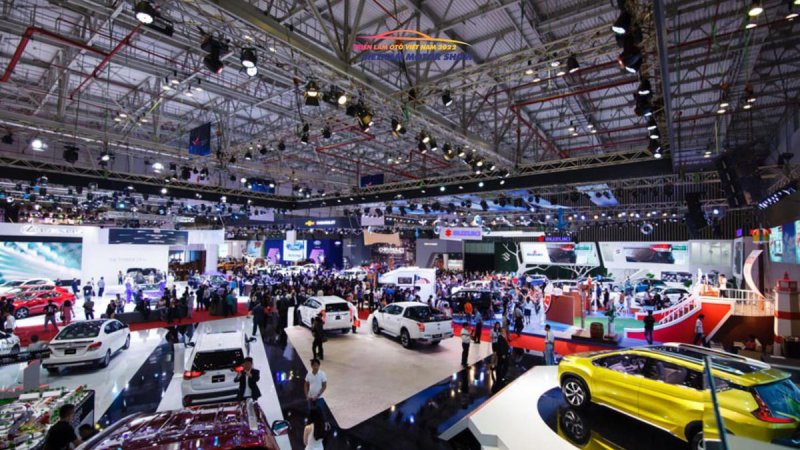 Electric cars and concept cars are notable trends at the Vietnam Motor Show 2022, showing that Vietnam is increasingly catching up with new world trends.
Vietnam Motor Show 2022 (VMS 2022) officially opened on the morning of October 26 after 2 years of absence. 14 car manufacturers participating in VMS 2022 including Audi, Brabus, Honda, Jeep, Lexus, Mercedes-Benz, Mitsubishi Motors, Morgan, MG, RAM, Subaru, Toyota, Volkswagen, Volvo bring 120 new models with many electric models and concept cars.
Audi brings the all-electric e-tron 50 SUV quattro after introducing the concept version at the 2019 exhibition, Mercedes-Benz Vietnam first launched the EQS, Toyota introduces bZ4X all-electric model.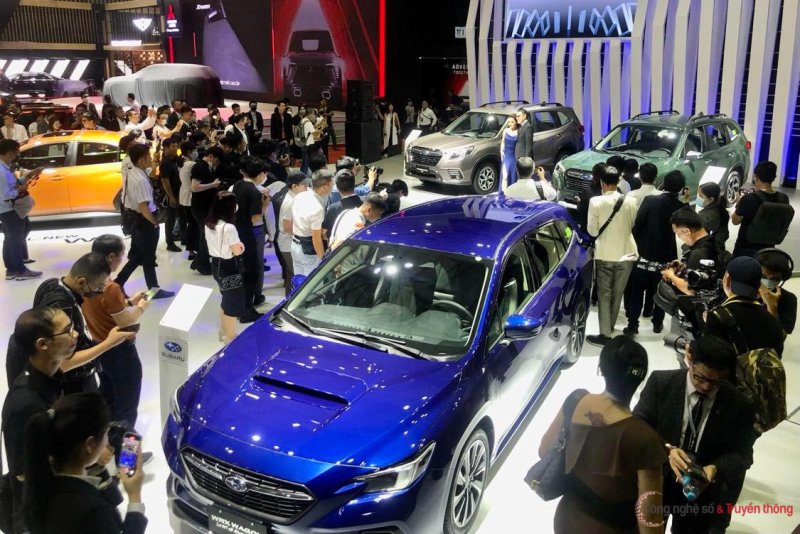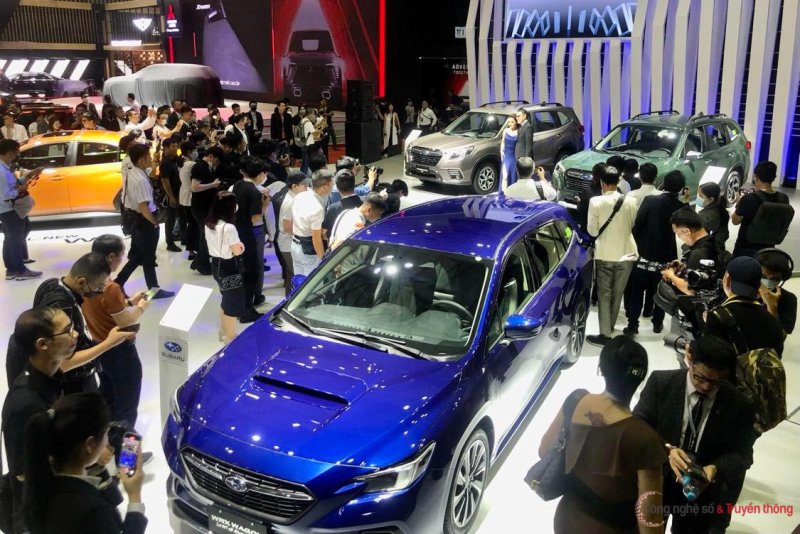 Booth opening VMS exhibition 2022
Meanwhile, many brands also showcased concept cars for the first time, demonstrating the new trend. Lexus introduces the concept electric car LF-Z developed on a completely new electric platform combining electronic steering system and artificial intelligence. Mitsubishi Vietnam brings the XFC concept car closer to customers through the exhibition.
In addition, there are also many notable models such as Brabus G800, Morgan Plus Six, 7th generation Honda Civic TypeR, new Jeep Grand Cherokee L, MG Marvel R and MG4, Subaru WRX and all-new WRX Wagon, Subaru 6th generation Outback, all-new 2nd generation Subaru BRZ, new upgraded Subaru Forester, locally produced and assembled Veloz Cross, new Volkswagen Touareg and Volkswagen Tiguan, Volvo XC90 Recharge Ultimate as well as advanced technologies latest advancement.
Mr. Laurent Genet, a representative of genuine auto importers, assessed that Vietnam has absolutely great potential in developing the automobile market. This is both an opportunity but also a challenge for automobile manufacturers and importers on how to retain customers and meet increasingly strict demands. He assessed that the Vietnamese auto market is being heated up by the end of 2022 when companies plan to launch many new products.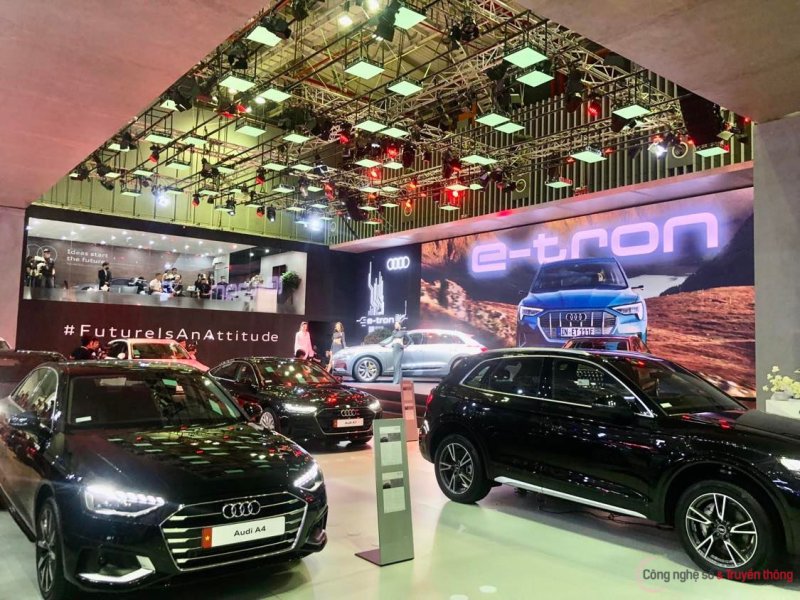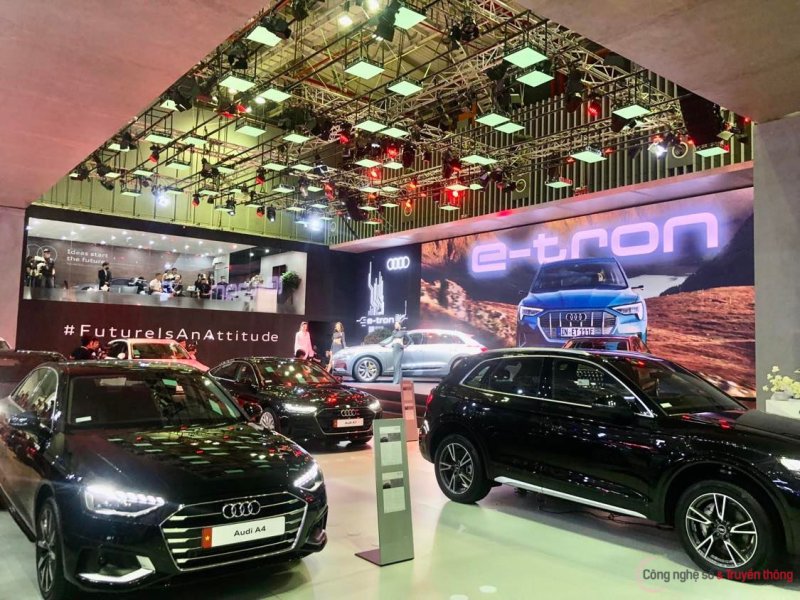 Audi's luxury pure electric car
Vietnam's automobile market is becoming more and more exciting and fast-paced with the general trend of the world, the most obvious being the green car trend. Many car manufacturers have begun to bring in electric and hybrid models to serve domestic demand. As of August 2022, the whole country has about 3,000 electric cars manufactured, assembled, imported, more than 20 times higher than the number of electric cars in 2019. Currently, Vietnam has nearly 1.8 million mopeds – electric motorbikes are in operation.
According to the assessment, Vietnam has certain advantages when converting cars using internal combustion engines to electric vehicles, especially the Government has policies to support the production and assembly of electric vehicles. However, in order to switch from cars using internal combustion engines to electric vehicles according to the Government's roadmap, many solutions related to policies, infrastructure, and markets are needed.
The seminar "Introducing green technology solutions to reduce emissions and protect the environment" will be held within the framework of the Vietnam Motor Show 2022, demonstrating the catching up of the trends of car manufacturers in the context of the strong trend of electrification of the automotive industry.
@ Vietnamnet
TAG: