IMF: Southeast Asia is bright spot despite global recession in 2023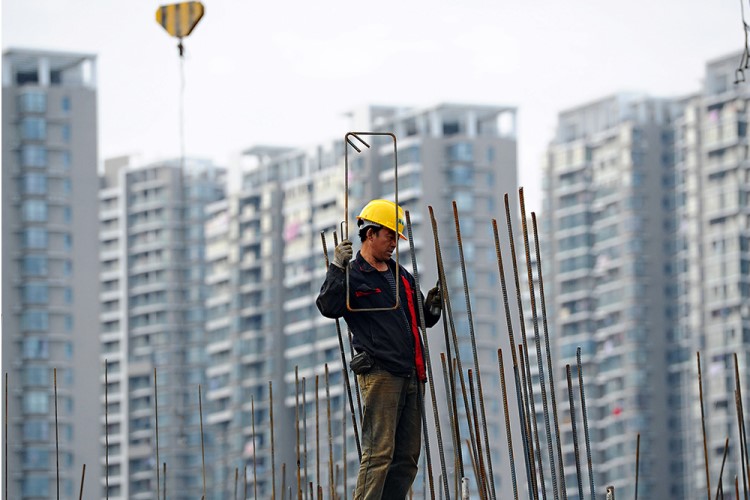 The IMF forecasts that the Asia Pacific region will grow 4% this year and 4.3% in 2023.
Asia – especially Southeast Asia – is still a bright spot despite the global economy likely to fall into a recession in 2023, according to recent economists.
Recently, the International Monetary Fund has just released its latest outlook report titled "Asia Sails Into Headwinds From Rate Hikes, War, and China Slowdown".
The report said that the strong recovery wave of the Asian economy in early 2022 has been lost by three "severe headwinds". Those are rising interest rates, tensions in Ukraine and the effects of the Chinese economy. However, despite that, Asia remains a bright spot in the increasingly bleak global economic picture.
The IMF forecasts that the Asia Pacific region will grow 4% this year and 4.3% in 2023. Both numbers are lower than the average growth rate of 5.5% that Asia has maintained throughout the past 2 decades.
However, this is still a much higher level than Europe and the US. The IMF forecasts the Eurozone economy will grow 3.1% this year and 0.5% in 2023, respectively. The figures for the US economy are 1.6% and 1% respectively.
Overall, Asia's economic development path will be different from that of many advanced economies thanks to diversity, said Taosha Wang, a portfolio manager with the Fidelity fund. "Asia has plenty of room to implement pro-growth policies, unlike a lot of other regions where high inflation is forcing central banks to tighten financial conditions," Wang said.
Strong recovery of Southeast Asia
According to the IMF, Southeast Asia will have an impressive recovery in 2023.
Vietnam's economy is benefiting from its position at the center of supply chain diversification efforts, while the Philippines, Indonesia, Malaysia and India will grow between 4% and 6%.
Tourism in Cambodia and Thailand will flourish, the IMF added.
To date, exports from the ASEAN-6 group (including Indonesia, Malaysia, the Philippines, Singapore, Thailand and Vietnam) have surpassed North Asia and the rest of Asia, according to DBS Bank. Exporting countries like Indonesia benefit from rising commodity prices and supply chain disruptions.
Purchasing Managers' Indexes (PMIs) of Indonesia, Philippines, Thailand and Vietnam are "all above 50 points in September". DBS experts believe that this helps economies achieve higher growth rates than economies like Korea and Taiwan (China).
South Asia's bleak outlook
Meanwhile, the outlook for frontier markets in Asia such as Sri Lanka and Bangladesh remains bleak, according to the IMF.
Sri Lanka is still engulfed in a severe economic crisis while in Bangladesh, tensions in Ukraine and high commodity prices make it difficult for the economy to recover from the pandemic.
"Countries with high debt ratios (such as the Maldives, Laos and Papua New Guinea) or which face refinancing risks (such as Mongolia) are also facing challenges amid volatile macroeconomic conditions", according to the IMF.
The IMF forecasts that China's economy may recover this year and reach 3.2% growth before accelerating to 4.4% in 2023, provided the country gradually relaxes the Zero Covid policy. However, the Fidelity fund still notes that there are still many risks that threaten the Chinese economy, such as the yuan's sharp depreciation against the USD.
@ Cafef
TAG: