Mekong Delta can reduce 10.97 million tons of CO2e by 2030
As of 2020, the agricultural sector is the second highest emitter of airborne toxins, accounting for nearly 19% of the total national emissions. Rice is one of the most important crop in the agricultural sector, providing food security, and it is cultivated on 54% of the country's agricultural land. However, rice production accounts for 48% of the greenhouse gas emissions and more than 75% of the agricultural methane emissions.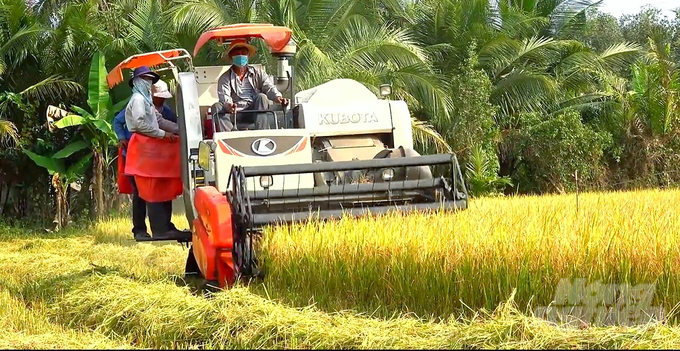 A report on "Developing towards a green agricultural transformation in Vietnam: Transitioning to a low-carbon rice model" was recently published by the World Bank in Vietnam. The report laid out five main reasons for the increasing greenhouse gas emissions in rice production including: Firstly, the unsustainable agricultural intensification and deforestation; Secondly, a high fertilization rate; Thirdly, high levels of irrigation water usage; Fourthly, improper management of rice residues such as straw and rice husks; Lastly, energy usage in agriculture is still inefficient.
Subsequently, experts have demonstrated the need to transition to a low-carbon agriculture model. On the other hand, the report also provides recommendations for research into green agriculture transformation in Vietnam through low carbon rice production and promoting the importance of "green" rice production.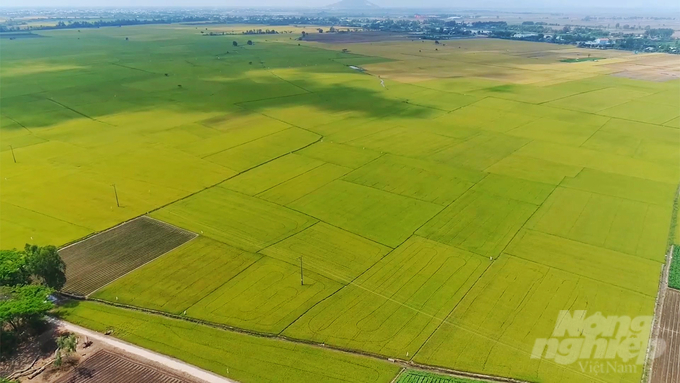 Within the framework of the Vietnam Sustainable Agricuture Transformation Project (VnSAT) sponsored by the World Bank, the model of sustainable farming with reduced emissions has recently been successfully piloted on more than 184,000 hectares of rice cultivation area in the Mekong Delta. Results from the VnSAT project showed that the application of the 1 right 5 reduction technique in rice production can reduce approximately 8 tons of CO2e greenhouse gas emissions per hectare every year.
In addition, the pilot fields in the Mekong Delta show that the use of IoT - Water sensoring technology has helped farmers in optimizing the amount of irrigation water, saving up to 42% compared to manual flooding of rice fields. Most notably, this smart irrigation system can reduce greenhouse gas emissions by up to 60 to 70% compared to manual irrigation systems, which is equivalent to 4 to 6 tons of CO2e/hectare/crop.
Based on conservative estimates, improving water management and optimizing the use of inputs such as seeds, fertilizers and pesticides can help farmers maintain or increase yields by 5 to 10%. At the same time, reducing input costs by 20-30%. Moreover, these innovative techniques will help cut greenhouse gas emissions by up to 30%. As a result, the World Bank believes that it is time for Vietnam's agriculture to transition to that of low carbon.
Mr. Benoît Bosquet, World Bank's Regional Director for Sustainable Development, Asia Pacific, said that Vietnam had made the right decision when transitioning to a sustainable production model, committing to reducing emissions, thereby opening up new opportunities for capital financing - also known as carbon finance.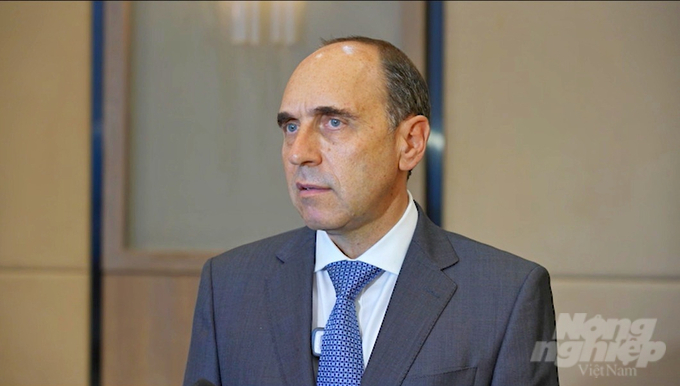 According to Ms. Dina Umali-Deininger, World Bank's Practical Director for Agriculture and Food, countries around the world such as Europe, China and the Philippines are acknowledging the challenges of climate change and they are focusing on developing support policies for farmers to switch to good agricultural practices. For example, 84% of retailers in Germany boost their revenue from items that meet environmental sustainability criteria. Low-carbon rice production will not only help Vietnam fulfill the Prime Minister's commitment at COP26, but also open up opportunities to help Vietnam's agricultural products meet the world's green consumption trend.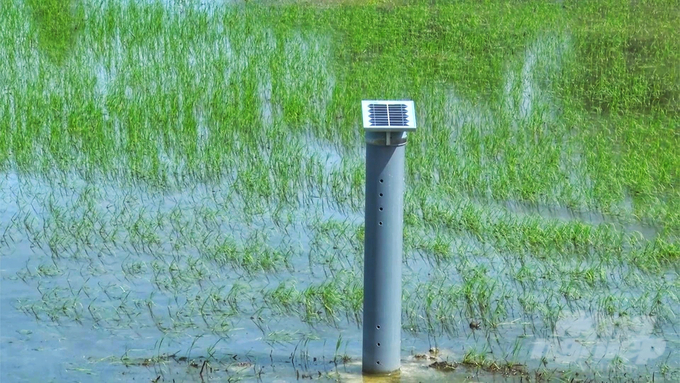 The path towards low-carbon rice production, as pointed out by experts from the World Bank, relies heavily on the application of alternating wet and dry irrigation technique, 1 right 5 reduction technique, as well as improve the efficiency of post-harvest operations to reduce food loss and waste. According to an analysis conducted by the International Rice Research Institute (IRRI), if a series of alternating wet and dry irrigation techniques and optimal application of 1 right 5 reduction technique are applied on 1.9 million hectares of rice, the rice production industry in the Mekong Delta can potentially reduce 10.97 million tons of CO2e greenhouse gas emissions per year by 2030. In addition, the reuse of 70% of rice straw for different utilities yielded lower GHG emissions at approximately 50% less than straw burning.
To this end, it is important to increase investment in research and innovation, agricultural extension, financial literacy and rural connectivity; strengthen the agricultural extension, food safety and traceability system. In addition, the monitoring of environmental impacts and greenhouse gas emissions as well as the utilization of technology and digital platforms are extremely critical. Ultimately, Vietnam needs to strengthen the role of cooperatives and associations in order to to achieve economic efficiency by scale and market linkages.
Minister of Agriculture and Rural Development Le Minh Hoan analyzed that: rice farmers in the past tried to increase their income by increasing production, but amplifying production has its own consequences. With the increasing tangible costs and input materials, farmers currently only approach the output without paying attention to the input. In addition, there are intangible costs such as degradation of soil nutrients, the environment, and the health of consumers and farmers.
Green consumption is a global trend: products in addition to providing nutrition must also demonstrate sustainable development and environmental friendliness. Therefore, the Minister recommended farmers and local agricultural sectors to change their approach towards green agriculture, rice production to reduce greenhouse gas emissions.
Author: Kim Anh
Translated by Nguyen Hai Long
TAG: