Opportunity to promote export of processed fruits and vegetables
Processing means an increase in product value
Lime Farm of Chanh Viet Trading and Investment JSC (CHAVI) in Ben Luc District, Long An is the largest lime farm in Vietnam. The over-150 ha farm currently specializes in seedless lemon production. Thanks to the application of science and technology in organic farming and compliance with quality standards and production procedures, Lime Farm's products have been exported to many meticulous markets such as Europe and Japan.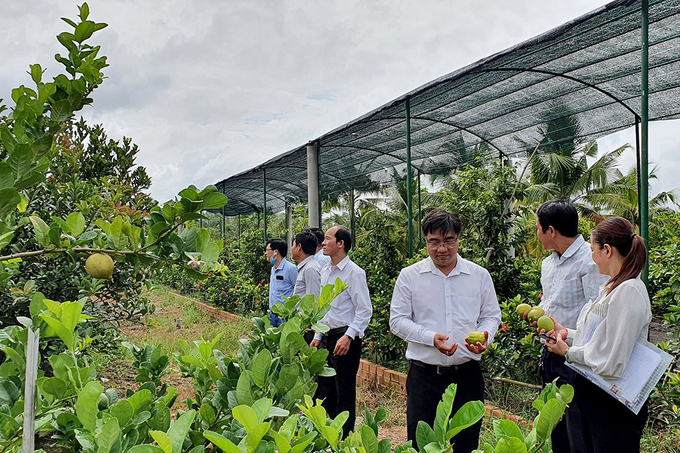 Not only that, CHAVI Lime Farm has actively contributed to promoting the development of raw lime areas in Ben Luc district in recent years with an area of thousands of hectares, thus turning lime into one of the most important crops of Long An province.
Not only producing fresh limes, Chanh Viet Trading and Investment JSC also promotes lime product processing. Nguyen Van Hien, Chairman of the Board of Directors of CHAVI, said that agro-products without processing were of very low value. "Take CHAVI Lime Farm's organic limes for example. Only 30% are eligible for export to Europe, while the remaining 70% need to be processed into good foods to meet consumer demands and increase the product's overall value."
Having gained a fair understanding of the picture, CHAVI Lime Farm has invested in a modern factory with advanced production technology. On that basis, CHAVI's team of good engineers has researched and processed clean, quality, safe and convenient daily products such as lime powder and lime juice used in preparation and food processing.
Lime essential oil is used in massage for stress and fatigue relief. Dried lemon peel, dried lemon slices, dried fruit tea with lime help the body eliminate toxins and enhance resistance. Lemon sauce is a special sauce for seafood or grilled dishes.
Experiencing good growth in fruit and vegetable export
Information from the Import and Export Department (Ministry of Industry and Trade) shows that in the first eight months of 2022 the export value of processed fruits and vegetables reached USD 660.9 million, up 11.1% over the same period in the previous year.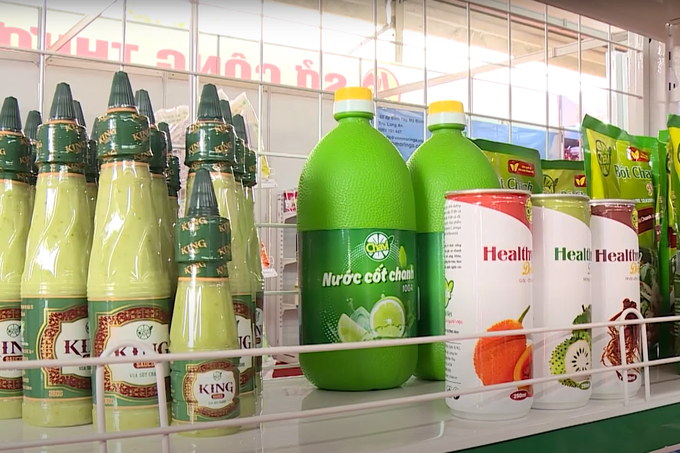 The Import and Export Department deems it essential to promote the export of processed fruits and vegetables. The demand for these types of products has increased on a global scale, but Vietnam's processed vegetables and fruits still account for a very small proportion of the food processing industry.
According to statistics from the European Statistical Office (Eurostat), the EU's imports of processed fruit and vegetables in the first six months of 2022 reached 9.2 million tons, worth EUR 12.7 billion (equivalent to USD 12. 2 billion), up 2.9% in volume and 13.3% in value over the same period in 2021. The average import price reached EUR 1,379.6/ton, up 10.1% over the same period last year.
The EU's import market for processed fruit and vegetables is still very large, however, the market share of Vietnam's processed fruit and vegetable in the EU is very low, accounting for only 0.2% of total imports.
One of the reasons is that Vietnam's processed fruit and vegetable industry has not met the strict requirements of the market. The EU is a market with a strictly controlled and highly demanding post-inspection stage. Imported agro-products must meet the threshold for residues of pesticides and chemicals (below the prescribed level). The design and packaging must be suitable for the EU market and are environmentally friendly as well.
According to the Agricultural Counselor of Vietnam in the EU, Vietnamese businesses can get access to the EU market through frozen and canned fruit and vegetable products. The reason is that fruit juice and frozen juice products are popular in the EU. Consumers in these areas are responding to the trend of green consumption, hence the high demand for nutritious and healthy foods as well as plant products in place of animal products.
To penetrate the EU market, Vietnamese enterprises must meet the requirements of food safety standards and traceability. Vietnam's fruit and vegetable industry need to continue its strong shift in the product structure in the direction of increasing processed products and reducing exports of fresh products. Exporting businesses need to invest more in processing technology, post-harvest preservation and logistics in service of fruit and vegetable transportation.
Author: Thanh Son - Tran Trung
Translated by Samuel Pham
TAG: