Safe production processes can cut down costs by 20%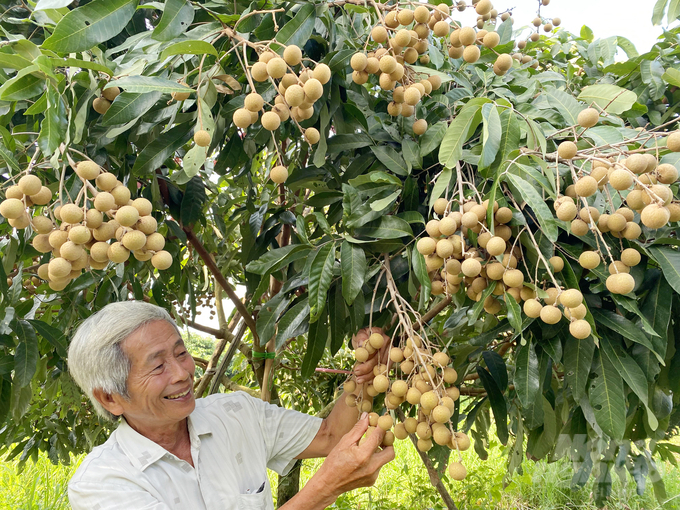 Organic production can help reduce costs
During the longan crop of 2022, Nhon Nghia Longan Cooperative in Phong Dien district, Can Tho city has coordinated with Can Tho Sub-Department of Crop Production and Plant Protection, and Saigon Plant Protection Joint Stock Company to implement a production demonstration model for Idor safe longan. The Saigon Plant Protection Joint Stock Company has provided the cooperative with organic fertilizers and biological pesticides in order to implement the model. Farmers participating in the model were enhanced with technical training as well as instructions on the use of effective organic fertilizers and biological pesticides to reduce costs.
Mr. Pham Van Le, Director of Nhon Nhia Longan Cooperative in Phong Dien district reported that Nhon Nghia Longan Cooperative currently has 29 members with an area of ​​​​at least 22.5 hectares dedicated to longan cultivation, with the major crop being Idor longan varieties. Idor longan is a variety with excellent yield and production capacity. This longan variety is less likely to suffer from the dragon broom disease, and it can also be nurtured for year-round fruit distribution.
The cooperative members have been producing according to VietGAP process to create quality and safe products for over two years. However, due to the recent overreliance on chemical pesticides and fertilizers, production costs are consequently higher. Most notably, the recent prices of agricultural materials have increased by two to three times compared to the past.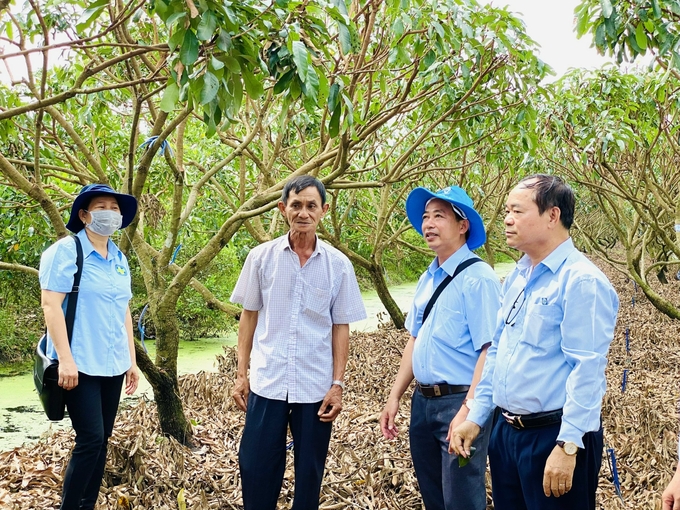 "The increased use of organic fertilizers and biological pesticides has brought practical benefits to the farmers. The use of organic fertilizers and biological pesticides not only reduces production costs but also contributes to ensuring safe products as well as help to protect the environment and health for farmers and consumers. If these production processes are implemented correctly in the direction of safety and reduction of chemical fertilizers, farmers can expect to reduce at least 20% of their current production costs", said Mr. Pham Van Lo.
Supporting farmers in orgarnic production
Mr. Tran Thai Nghiem, Deputy Director of Can Tho Department of Agriculture and Rural Development said: "Can Tho city is accelerating the implementation of the project to restructure the agricultural sector with the ultimate goal of increasing added value and promoting sustainable development. The city has surveyed and oriented organic production planning on approximately 4,000 hectares of rice, 1,300 hectares of fruit trees and 150 hectares of vegetables.
The agricultural sector of Can Tho city is currently focusing on developing circular agriculture in association with planning and developing organic agriculture. The city has established planning for several organic production areas that focuses on rice, vegetables and fruit trees. Can Tho expects to have at least 2 to 2.5% of the agricultural production area be certified organic by 2025; this figure is expected to rise to 4 to 5% by 2030.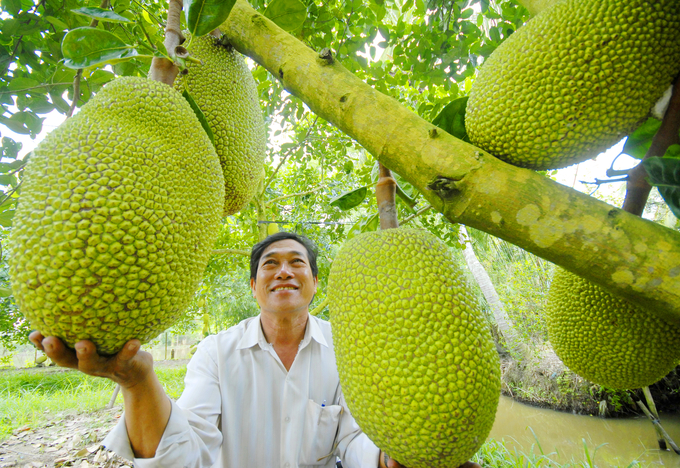 The agricultural sector in Can Tho city has cooperated with many businesses to implement organic production models on rice and fruit trees. However, organic agricultural production has only just begun to develop on a small scale and scope. On the other hand, the expansion of organic production area is limited by the requirement for quality arable land, irrigation water unpolluted by synthetic chemicals
"Organic agricultural production requires farmers to connect with businesses to support and share risks, profits and costs. With the current solutions, Can Tho city expects to have organic products in the near future", shared Mr. Nghiem.
from industrial, agricultural production and daily life.
According to Mr. Tran Thai Nghiem, the city will need to develop policies to support farmers with investment in organic agricultural production in the immediate future. The city also needs to perform survey to build organic production areas, synchronously implement policies as prescribed under Decree 109 on organic agriculture development.
Can Tho city will formulate policies for synchronous development of agriculture and rural areas, integrate agricultural extension programs, new rural construction as well as other programs to promote agricultural development. In addition, the agriculture sector and agricultural departments need to regularly call for investment and create conditions for businesses to associate with farmers and cooperatives in the area in the promotion of organic production projects.
Issuing area codes for fruit trees
Mr. Tran Van Chien, Director of Truong Khuong A orchard cooperative, Truong Long commune, Phong Dien district, Can Tho city said: The cooperative has more than 40 members with a fruit tree area of ​​over 45 hectares, including 25 hectares of star apple and 20 hectares of durian. The cooperative's fruit planting areas are all produced in a safe direction, in compliance with VietGAP and GlobalGAP. The cooperative is looking forward to strengthening cooperation with businesses. Star apples grown at the cooperative have been successfully purchased by several businesses and subsequently exported to the US as well as many fastidious markets.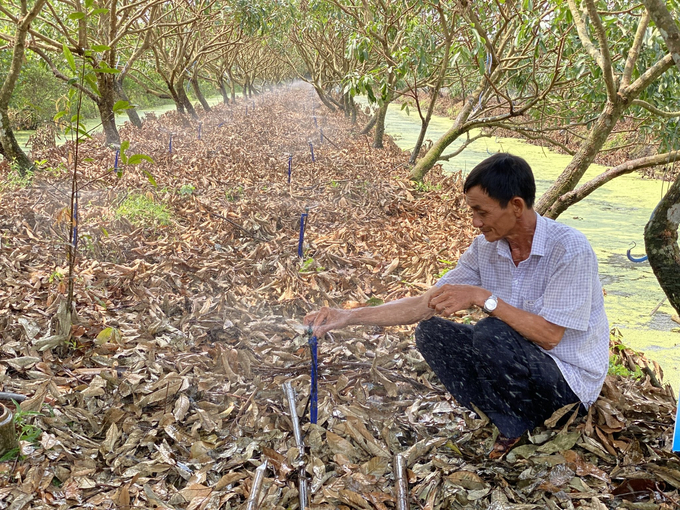 Mr. Le Van Suot, Director of Thai Thanh Fruit Cooperative in Thoi Hung Commune, Co Do District, Can Tho City said: The cooperative has 20 members with 120 hectares of fruit trees. Can Tho city's agricultural sector has granted planting area code for the cooperative's longan product. The cooperative has actively participated in exporting longan to international markets through contracts with Chanh Thu Company and Vina T&T Company. Namely, the cooperative's longan product is exported to the US in 2018 and 2019, Australia and Singapore in 2020, and their product is expected to be exported to Japan by the end of 2022. The cooperative's export output of longan is estimated at 30 tons per year. So far, most of the cooperative's longan area has been assigned a planting area code.
Ms. Pham Thi Minh Hieu, Head of Can Tho Sub-Department of Crop Production and Plant Protection, said that: Can Tho has over 60 growing area codes associated with traceability of agricultural products granted by the Department of Plant Protection to farmers in cooperatives, cooperative groups and raw material areas of export businesses. This is a necessary and meaningful activity for farmers, cooperatives and businesses in the city. Regarding concentrated production areas, the city's agricultural sector followed the Agricultural Restructuring Project to initiate construction according to each production area with varying sizes and scales.
Author: Le Hoang Vu
Translated by Nguyen Hai Long
TAG: