The consequences of the 'yellow card' are too great
"One scabby sheep is enough to spoil the whole flock, so don't let it happen"
According to old fisherman Bui Thanh Ninh, owner of 8 large-capacity fishing vessels specializing in ocean tuna fishing in Tam Quan Bac ward, Hoai Nhon town (Binh Dinh), the vessel monitoring system (VMS) is like a "golden headband" for fishing boats. The device can report to the shore station where the ship is moving, placing anchor and fishing.
If a fishery officer on duty at the shore station detects that a fishing vessel has crossed the permitted boundary, he will immediately contact the ship owner, family, local authorities and related industries to call to demand the fishing vessel return. Therefore, if any fishing vessel wanted to take the initiative and fish in foreign waters, the only way is to turn off the vessel monitoring device.
Bai lien quan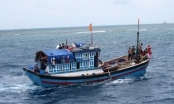 Heading south to prevent IUU fishing: Why must one travel that far?
"If fishing vessels violate foreign waters now, it is the owner or the captain who himself wants to do so, there is no excuse to make. Hoai Nhon once frequently had fishing boats violating IUU fishing, but in recent years, this situation no longer exists thanks to the government's communication. This helps fishermen understand that fishing in violation of IUU will cause them to lose all of their few billion to tens of billions of dong assets, not to mention that they may be detained abroad. One greedy fishing trip is not worth risking the loss of a whole career. IUU fishing hinders efforts to remove the "yellow card", which is a big problem," said old fisherman Bui Thanh Ninh.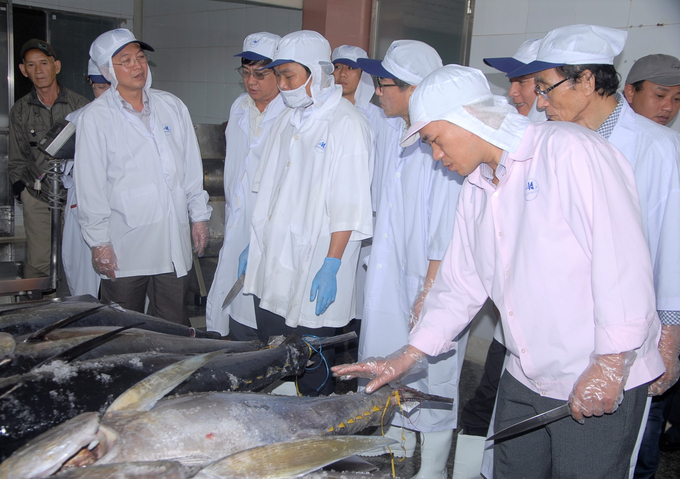 Director of Binh Dinh Seafood Joint Stock Company Cao Thi Kim Lan is also worried about the consequences of the IUU "yellow card". IUU "yellow card" has caused many difficulties for fishery export activities of this company for the past few years.
"All seafood shipments exported to the EU market are currently subject to 100% inspection. The shipment of goods will of course be delayed. the friend country's customs will conduct inspections when they can arrange a schedule. They will not immediately do it when you have just imported the goods. The Covid-19 outbreak makes the inspection of goods even slower. Businesses' goods when exporting to Europe are mostly delayed from half a month to one whole month, so the incurred costs are a lot."
According to Director Lan, in addition to the EU market, the USA will also apply IUU to imported fishery products in the near future. Meanwhile, during the time the European market applies IUU standards, many seafood processing enterprises shifted to the US market. If Vietnam does not remove the IUU "yellow card" from the EU market, now with the US market's application of IUU regulations, it will be difficulties one after another for fishery product exports.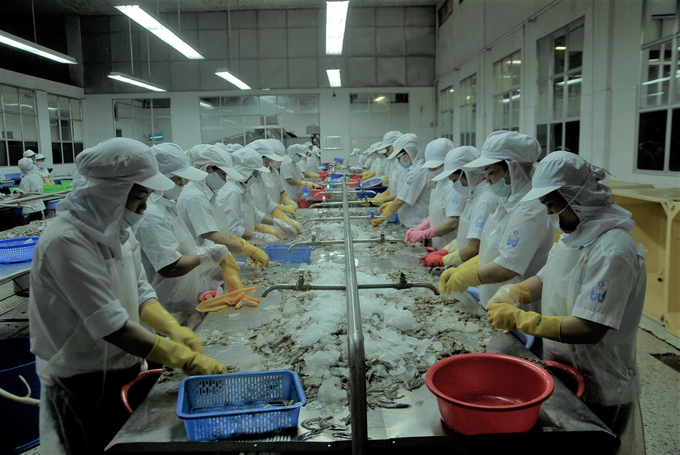 "No fishing vessels violate IUU, it's the people!"
According to Vice President of the Vietnam Association of Seafood Exporters and Producers (VASEP) Nguyen Thi Thu Sac, in order to remove the "yellow card" and avoid getting the "red card", the key issue is that Vietnam must prevent fishing vessels from encroaching on foreign waters.
"The market is a very fierce battlefield. Countries in the region always want to raise Vietnam's IUU violations to exclude our seafood products from the EU market. Not only businesses are in trouble, the fishes caught by fishermen are also affected. Functional agencies and local authorities need to convey this information to fishermen so they can understand that removing the 'yellow card' is a 'life buoy' for themselves. This year, Vietnam plans to reach USD 4 billion in shrimp exports, USD 2.5 billion for pangasius, and USD 3.5 million for seafood. If Europe and the USA apply IUU regulations to seafood products, the export turnover plan will be difficult to achieve," said the VASEP Vice President.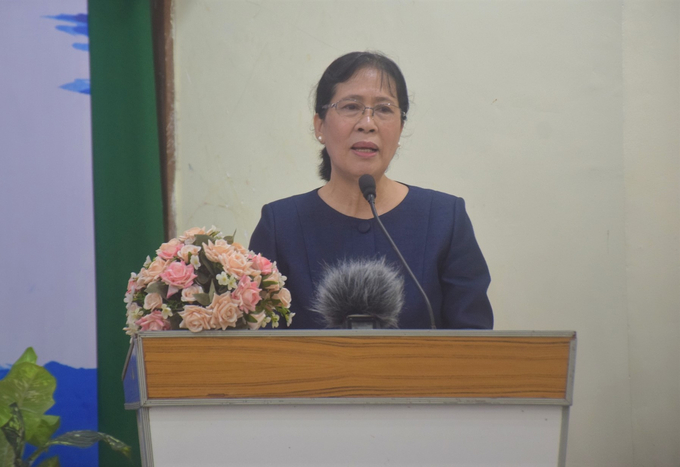 Mentioning the problem of fishing vessels violating IUU, Minister of Agriculture and Rural Development Le Minh Hoan said, "It must be said that no fishing boats violate IUU, only the operator of that ship. Thus, the crux of violation lies in humans. The functional sector should keep 'anchoring' on people to raise awareness and mobilize while combining many ways to find the right solution."
Authors: Vu Dinh Thung - Le Khanh
Translated by Samuel Pham
TAG: