Vietnam serves as a bridge in disaster risk reduction efforts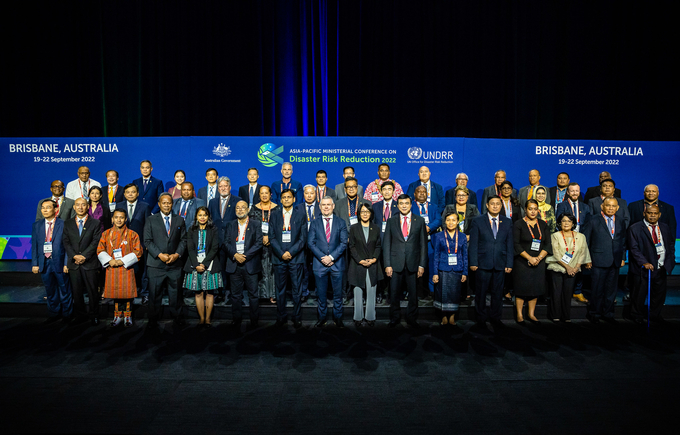 Australia hosted the 2022 Asia-Pacific Ministerial Conference on Disaster Risk Reduction, which the United Nations Office coordinated for Disaster Risk Reduction (UNDRR) and the Australian Government between September 19-22.
A Vietnamese delegation attended the event led by Nguyen Hoang Hiep, Deputy Minister of Agriculture and Rural Development and Deputy Head of the National Steering Committee for Natural Disaster Prevention and Control.
The 9th Asia-Pacific Ministerial Conference on Disaster Risk Reduction centers around the theme of "From Crisis to Resilience: Transforming the Asia-Pacific Region's future through disaster risk reduction". 
Diversity and inclusion; localization; and science, technology, and knowledge are three comprehensive topics. Approximately 3,000 delegates from government levels, ministries, local communities, the commercial sector, academia, and civil society groups attend the conference in both in-person and online modes.
During three-day working sessions, over 3,000 delegates from 40 Asia-Pacific nations are anticipated to discuss issues such as exchanging the Sendai Framework implementation progress, promoting comprehensive disaster risk reduction efforts at the local level, and encouraging less developed countries, archipelagos, and small states in the region to participate in responding to and stimulating public and private investment in disaster risk reduction.
The "Brisbane Declaration" (a ministerial statement) summarized the outcomes of the Conference to highlight Asia-Pacific leaders' commitment to disaster risk reduction.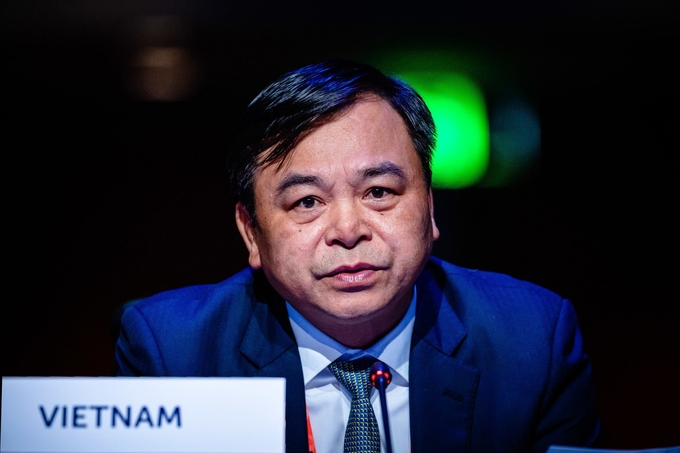 Deputy Minister Nguyen Hoang Hiep stated at the conference that Vietnam is one of the five nations most severely impacted by climate change and natural disasters and that the effects of climate change are expected to increase.
Collaboration efforts to control climate and catastrophe risk are among the national action goals in the current context.
Therefore, Vietnam is joining a cooperation mechanism for reducing the risk of natural disasters, in compliance with international cooperation treaties, accords, and agreements.  In particular, Vietnam will assume the chairmanship of the ASEAN Committee on Disaster Management in 2023.
Deputy Minister Nguyen Hoang Hiep reaffirmed Vietnam's commitment to serving as an effective bridge, fostering strong collaboration between ASEAN and Asia-Pacific nations on strategic solutions to simultaneously address many challenges.
Regarding the recommendation to the United Nations Office for Disaster Risk Reduction, Deputy Minister Nguyen Hoang Hiep stated that the United Nations should increase support for the most vulnerable nations in Asia-Pacific in order to improve their access to multilateral and global resources.
Programs and projects should concentrate on enhancing the resilience of the most vulnerable populations to the rising effects of natural disasters and climate change.
"For Vietnam, addressing its vulnerability to natural catastrophes and climate change demands greater efforts and resources, including the international transfer of research and technology," Deputy Minister Nguyen Hoang Hiep stated. 
Author: Pham Hieu
Translated by Linh Linh
TAG: