Preserving farmland to the greatest extent possible and putting priority on credit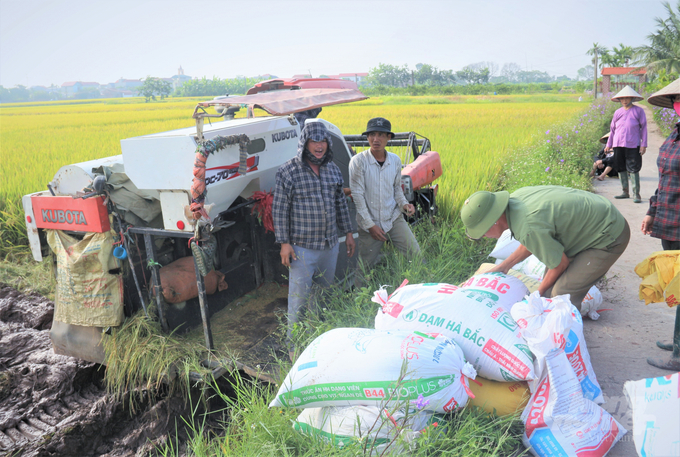 The outstanding debt in agricultural and rural regions exceeds VND 2.83 quadrillion
The greatest challenge for Vietnamese farmers is understanding and meeting market demands. Therefore, farmers must seize chances as soon as the market suggests their signals. A factor that contributes to fostering farmers is the preferential capital policy.
"Our current worry is not the underwriting of output for products, but rather the operating capital required to buy agricultural goods from farmers. We do not yet know which sources to tap,"  Ms. Nguyen Thi Hong Minh, director of Tan Thanh Cooperative (Bac Kan province), stated at the 7th National Farmer's Forum.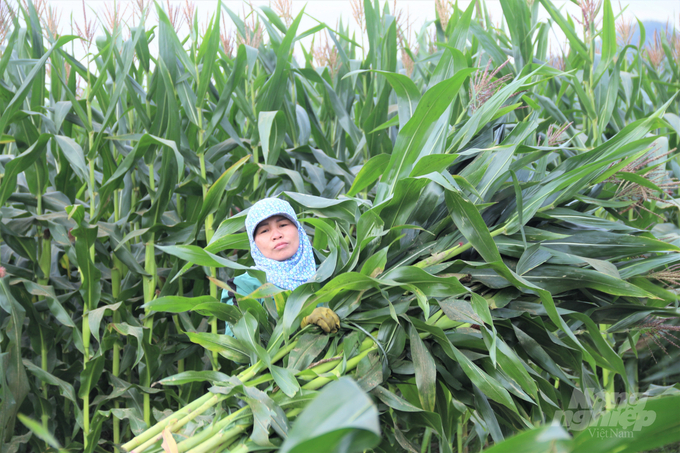 Bai lien quan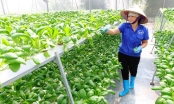 3.6 million good households are the backbone of the professional farming workforce
In response to the farmers' concerns, Mr. Nguyen Xuan Bac, Deputy Director General of the SBV Department of Credit for Economic Sectors, stressed the importance of the development of the agriculture and rural areas. As a result, these two sectors receive advantageous credit mechanisms and policies and are regarded as a priority.
First, the State Bank of Vietnam encouraged the government to promulgate Decree 55/2015/N-CP and Decree 116/2018/N-CP on the credit policy servicing agricultural and rural development. This is a pillar policy with specific policies and mechanisms to boost agriculture and rural areas.
Second, the SBV imposes a lower-than-usual interest rate limit on short-term loans priced in Vietnam dong for priority rural areas.
Thirdly, the banking sector has implemented a variety of credit programs, including loans to decrease agricultural losses, loans to support the development of high-tech agriculture and clean technology, and loans to developing agricultural output in poor regions.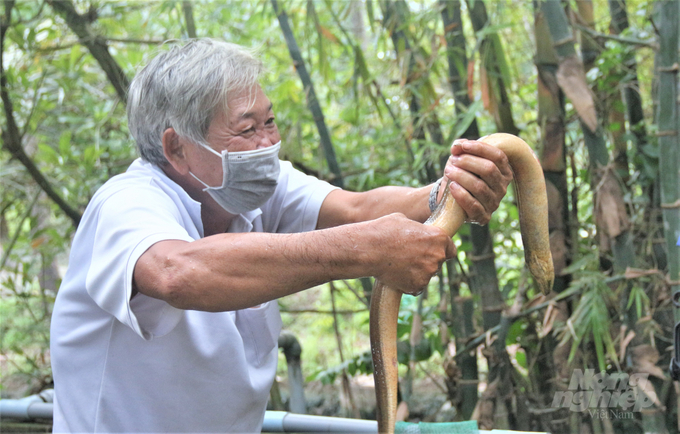 Specifically, between the years 2022 and 2023, the State Bank is implementing Decree 31/2022/ND-CP, which supports a 2% interest rate on loans to enterprises, cooperatives, and household businesses from the state budget.
In addition, the State Bank has urged credit institutions to continue simplifying capital lending procedures, publishing them openly at branches and transaction offices, and expanding unsecured lending by improving the efficiency of client evaluation and credit rating.
Mr. Nguyen Xuan Bac predicted that the outstanding loans for agricultural and rural areas will reach over VND 2,83 trillion by the end of July 2022, representing for 1.4% of the total outstanding loans for the whole economy.
Solving the problem of farmland fund
In addition to financial concerns, deficiencies in agricultural land and land funds hamper the professionalization of farmers. Ms. Tran Thi Thanh Thoan (Moc Nam commune, Duy Tien district, Ha Nam province) stated that the quick and robust pace of industrialization and urbanization in certain regions has led to a decrease in farmland and insufficiency of land for agricultural production.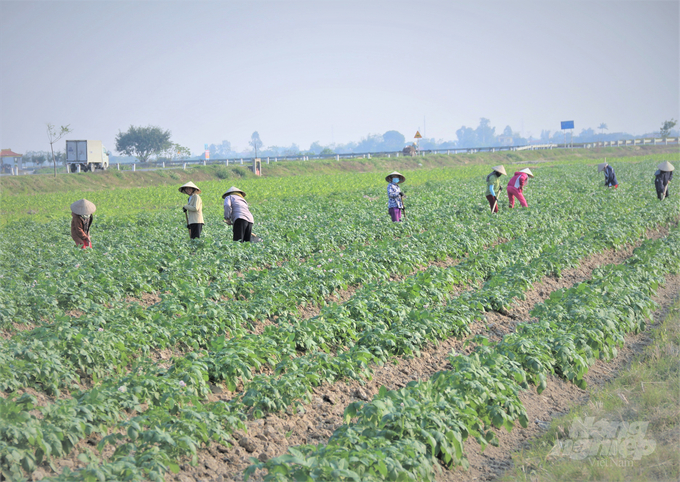 "I am now building a model for dairy farming and milk processing. In order to enlarge the dairy herd, I'm looking forward to renting or subcontracting inefficient rice fields, as agricultural land tends to be abandoned in some regions in order to cultivate sustainable raw materials. Renting and borrowing land still faces several obstacles due to the absence of norms and a legal foundation.", said Ms. Tran Thi Thanh Thoan. 
Regarding farm-land fund, Mr. Mai Van Phan, Deputy Director of the General Department of Land Management (Ministry of Natural Resources and Environment), stated that during the compilation and amendment of the Vietnam Land Law, the Ministry of Natural Resources and Environment has always prioritized retaining as much land as possible for agricultural and forestry production.
Regarding the problem of land concentration for production materials, Mr. Phan stated that the transfer rate in the present version of the amended Draft Land Law is capped at 15 times, as compared to 10 times in the past. Simultaneously, enhance the capital contribution mechanism with land use rights and encourage individuals and households to join forces to expand the extent of agricultural producing land.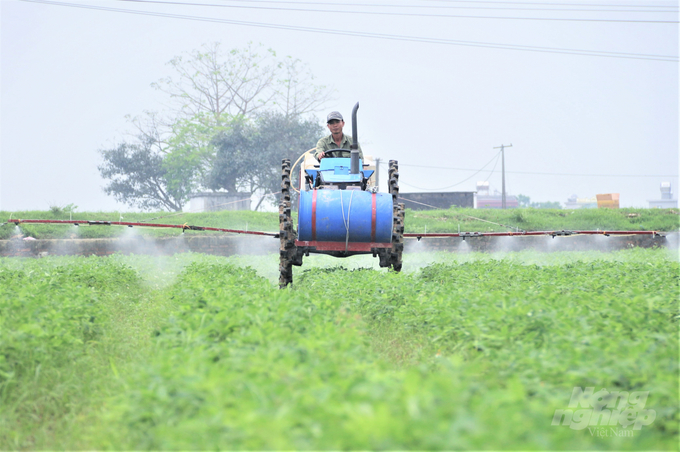 The next step is to expand the recipients of the transfer without restricting economic organizations, households, and individuals who are not directly involved in agricultural production from receiving the transfer of rice land. This is in accordance with  Resolution 18-NQ/TW  on expanding the receivers of agricultural land use right transfers.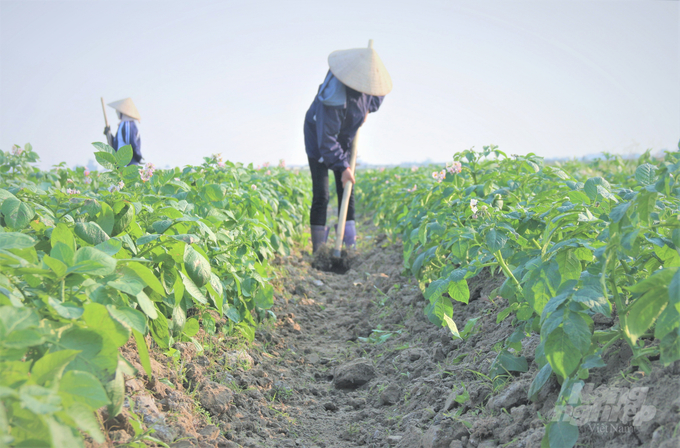 Mr. Mai Van Phan concluded that farmers may adjust the structure of crops and livestock with total flexibility, thereby increasing the efficiency of agricultural land usage in accordance with the plan.
"Currently, 10.2 million out of about 16.8 million households using land are farmers. 27 million hectares out of 33 million hectares of land are agricultural and forest land, accounting for 84% of the natural land fund", informed Mr. Mai Van Phan, underlining that the proportion of land used for agriculture and forestry is large, according to statistical analysis.
Authors: Pham Hieu - Huy Binh
Translated by Linh Linh
TAG: