Sustainable production of 1 million ha of high-quality specialized rice in the Mekong Delta
To implement the Strategy for Sustainable Agriculture and Rural Development 2021 - 2030, with a vision to 2050, the Ministry of Agriculture and Rural Development is implementing projects on large raw material areas, including high-quality rice areas. Could you please say more about it?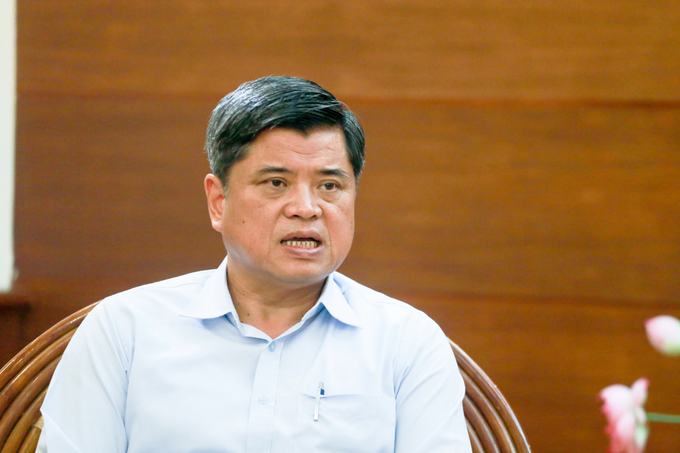 Over the years, Vietnam's agriculture has made many important achievements. Agricultural production has grown steadily, reaching an average growth of 2.62 per cent per year in the period 2016 - 2020. Products are increasingly diversified, many farming products have become key export goods of Vietnam. The agricultural sector makes an important contribution to economic development, ensuring national food security and social stability. Agriculture clearly shows its role as an important pillar of the economy and affirms a national advantage.
Besides achievements, Vietnam's agricultural production still has limitations including fragmented and small production,  unsustainable growth, improper linkage between producers and enterprises.
Therefore, the Ministry of Agriculture and Rural Development is directing and coordinating with localities and businesses to implement  a pilot scheme to build standard agricultural and forestry raw materials areas for domestic consumption and export for several products such as fruits in the Northern mountainous provinces and Dong Thap Muoi, certified forest timber in the Central Coast, coffee in the Central Highlands, and rice in the Mekong Delta.
For rice, over the past time, under the direction of the Ministry of Agriculture and Rural Development, the rice industry has also made positive changes towards more sustainability, applying sustainable farming processes. About 80 per cent of the specialised rice farming areas uses certified rice varieties. The ministry is also orienting to build high-quality rice material areas, reducing greenhouse gas emissions to better meet market requirements and contribute to the implementation of commitments to reduce greenhouse gas emissions of the country at COP26.
Linking circular economy and rice production
Can you talk more about the high-quality rice material areas?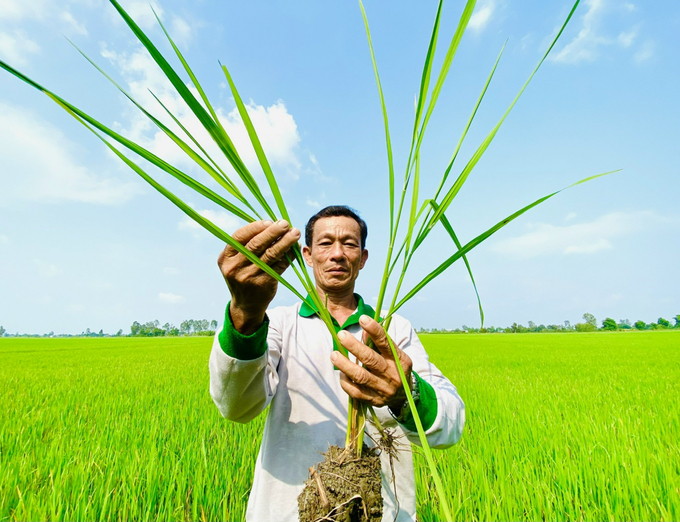 The high-quality rice areas under the ministry's scheme must ensure the factors.
Firstly, certified rice varieties with high quality would be used there to meet the increasing requirements of domestic and international consumers, possibly towards the use of rice varieties that meet the nutritional needs of consumers and demand for deep processing, creating value-added products from rice.
Secondly, sustainable farming processes, reduced greenhouse gas emissions would be applied with reduction of input materials. With this farming system, rice production will save resources,  less pollute  environment and reduce emissions.
Thirdly, co-operation and association would be promoted to reduce production costs, increase value thanks to the links of production, processing and consumption.  Farming households will be reorganised into cooperative groups and cooperatives, and will be linked more closely with enterprises that provide less expensive higher quality input materials as well as businesses that consume their outputs at stable, higher prices.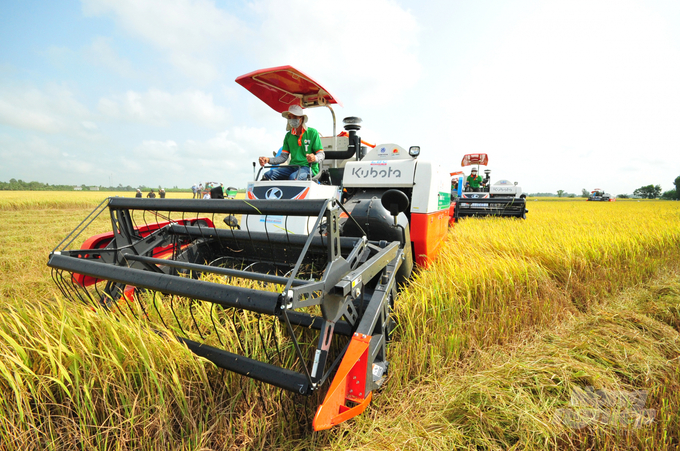 Fourthly, large-scale high-quality rice areas will be mechanised, invested in a more synchronous infrastructure system.  Digitalisation, traceability and intergrated technologies would facilitate the disease prevention and control as well as automatic watering.
Fifthly, high-quality specialised rice production areas must be invested sustainably, which creates trust and higher income for rice farmers, making them confident to invest in rice production. At the same time, high-quality rice-growing areas will create added values ​​by contributing to reducing greenhouse gas emissions, saving resources, reusing rice by-products according to a circular economy model, building rice brand for Vietnam.
What are roles and responsibilities of stakeholders in developing high-quality rice material areas?
Forming a value chain from production, processing and consumption of agricultural products plays an important role, requiring the participation and coordination of parties. In particular, the State plays the role of management, orienting the development of material area planning and formulating mechanisms and policies to encourage the development of the logistics system as well as build brands of "ecological rice", "low emission rice".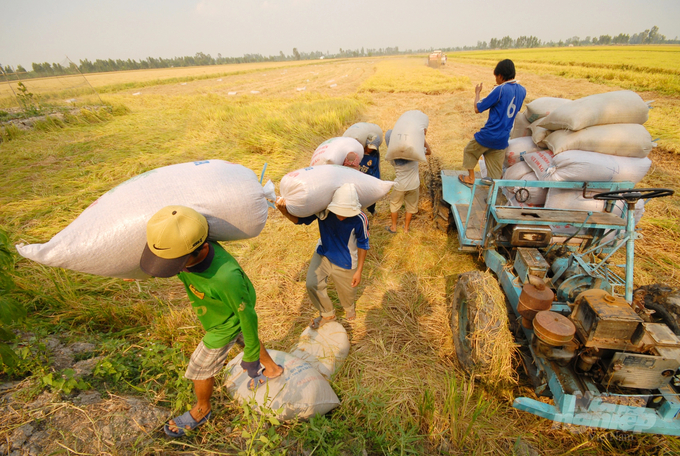 Industry associations and businesses play a leading role, sourcing input materials, and consuming output products to ensure the quality, efficiency and added value of agricultural products.
Rice farmers and cooperatives play a direct role in production and reorganise production according to standardised processes. Agricultural extension force also plays the role of a bridge to transmit scientific and technological knowledge and policy of the State to farmers.
The supports from domestic and international research institutes, universities, and international organisations (especially the International Rice Research Institute) are also needed in transferring scientific and technological achievements and orient the development trend of rice production according to global market demand.
What does the ministry plan to carry out the project on one million ha of high-quality specialised rice?
The  ministry is implementing a pilot project to build areas of agricultural and forestry materials that meet standards for domestic consumption and export in the period 2022 - 2025 with an area of ​​about 160,000 hectares in 13 provinces.
Recently, the Prime Minister has directed the ministry to develop a project on sustainable production of 1 million hectares of high-quality specialised rice in the Mekong Delta. We are assigning functional units to research and develop specific schemes for implementation.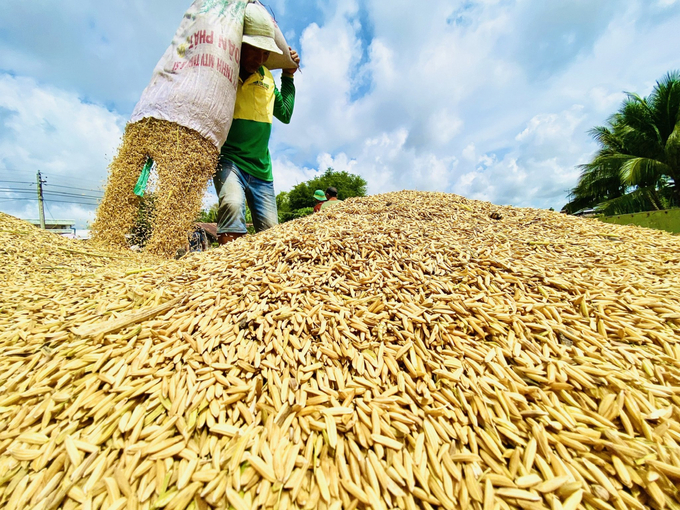 From my point of view, first of all, we must understand that building a material area of ​​one million hectares of high-quality specialized rice does not mean a fixed plan in terms of the location of the rice area allocated specifically for each province but rather on the basis of establishing basic criteria for high-quality specialized rice material areas.
The agriculture ministry will work with localities in the Mekong Delta, industry associations, rice enterprises, cooperatives, and farms to determine specific deployment areas in specified production areas.
Thank you!
"The organisation and developement of high-quality specialised rice areas for sustainable development requires time and overall resources. The participation and cooperation of local authorities in the Mekong Delta region, ministries, central branches, central socio-political organisations, international organisations, domestic and international institutes, businesses, cooperatives and farmers are very important to ensure sufficient resources and increase income for rice farmers.
Deputy Minister  of Agriculture and Rural Development Tran Thanh Nam.
Author: Thanh Giang
Translated by Hien Anh
TAG: