Empowering communities to effectively manage natural resources
This is one of a series of events co-hosted by MARD and its international partners through the International Support Group forum on August 26. The purpose of the dialogue is to promote the sharing of experiences from successfully implemented co-management models in Vietnam and around the world; challenges, difficulties, and obstacles pertaining to policies, mechanisms, as well as recommendations and policies on co-the management of natural resources.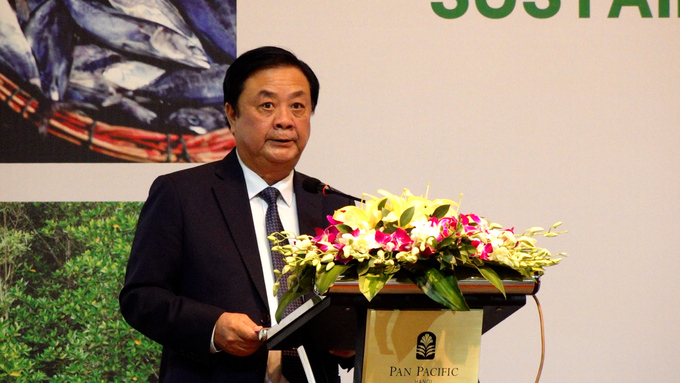 Integrating community responsibilities and advantages
Minister of Agriculture and Rural Development Le Minh Hoan stated that natural resources tend to degrade in accordance with a number of internal and external pressures, such as climate change and market volatility, among others. Therefore, transforming green and natural conservation is vital for achieving sustainable development goals.
In which the Minister stressed enabling people and communities to access information in order to make better management, exploitation, and effective use of their limited resources. This collaboration mode must be replicated not only in the forestry and fishing industries but also in other fields, to increase the value of agro-forestry-fishery and restore natural resources.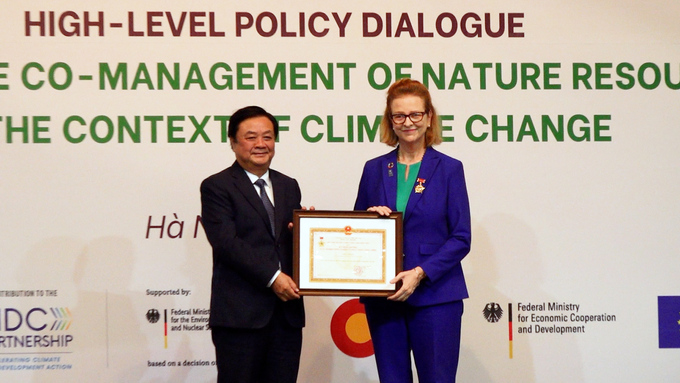 Ms. Caitlin Wiesen, UNDP Resident Representative in Vietnam, stated that in order to sustain long-term growth, Vietnam needs to invest in, preserve, and regenerate the natural resources upon which its people, communities, and economy depend. The government needs the participation and cooperation of the private sector and local communities. To achieve this objective, it is vital to empower and further expand the role of local communities and the private sector in natural resource co-management and benefit sharing, as well as to mainstream this approach in development plans and budgeting and allocation procedures.
Mr. To Manh Tien, Deputy Director of the Department of Agriculture and Rural Development of Lao Cai, shared during the session that the pilot cooperation model for promoting medicinal and aromatic plants in agroforestry systems in Lao Cai province has shown some positive outcomes. Lao Cai has a large area of forest and forestry land (417,463ha), accounting for 65.5% of the province's natural area with potential for non-timber forest products, medicinal materials, and highly valuable essential oils. This is a resource with potential benefits for the development of the forest economy, the economy under the forest canopy.
With pilot "cooperation" during the development of medicinal herbs connected with conservation and sustainable forest development, land and forests are assigned for people to manage, protect and develop genetic resources. The cooperation has ensured the availability of seedlings for locals, as well as created jobs, incomes, and connections with businesses to develop products based on indigenous knowledge, all of which have contributed to the protection and development of local communities sustainable forest development. With the management and conservation of the above forest area, the community also benefits from the policy of paying VND 600,000 per hectare each year for forest environmental services.
It is vital to create more appropriate policies
Vietnam has created a legislative framework in the forestry sector that specifies a variety of cooperative forest management techniques, such as forest protection contracts. This is an important foundation for the creation and execution of types of forest management collaboration among state and community-based forest owners. Similarly, the Law on Fisheries regulates the system of co-management in the preservation of aquatic resources in order to share protection and exploitation rights and obligations. However, the co-management approach still has limitations and challenges that the policy must address.
The Minister of Agriculture and Rural Development stated that in order for the method of cooperation in manthe agement and co-management of natural resources to be effective, it must be applied comprehensively, beginning with the formulation of development orientations, management regulations, and management methods.
A representative of the Directorate of Fisheries stated that co-management is crucial to the sector's sustained growth. Previously, co-management in the fisheries sector was conducted via trial models throughout projects; after the project concluded, the operational models were rendered ineffective. Since the aforementioned provisions were formally added to the Fisheries Law in 2017, communities have resumed creating and implementing co-management schemes.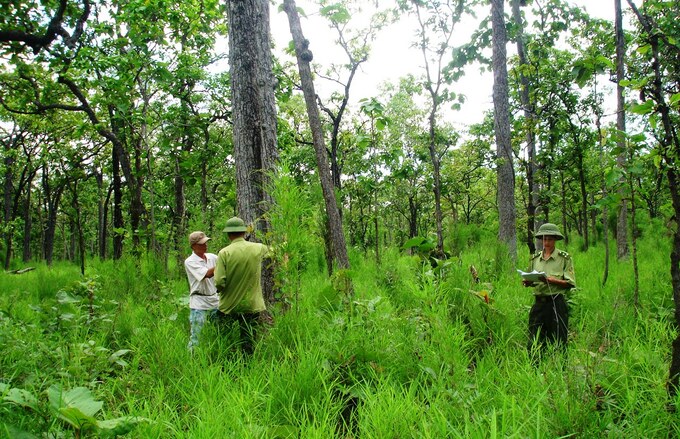 Mr. Tran Quang Bao, Deputy Director of the Viet Nam Administration of Forestry, Ministry of Agriculture and Rural Development, stated that the collaboration and co-management model has been employed in the forestry sector for a long time. However, some support policies are no longer relevant. The current policy structure also emphasizes collaboration, partnerships, and associations, but it has not adequately addressed the requirements of socioeconomic growth. Mr. Bao stated that it is vital to building more appropriate policies to integrate natural resource management and assure collaborative development mechanisms, particularly under the strain of people's living demands and higher incomes from other industries.
Authors: Linh Linh - Hoang Giang
Translated by Dieu Linh
TAG: