Vessel owners violating foreign waters are subject to distraint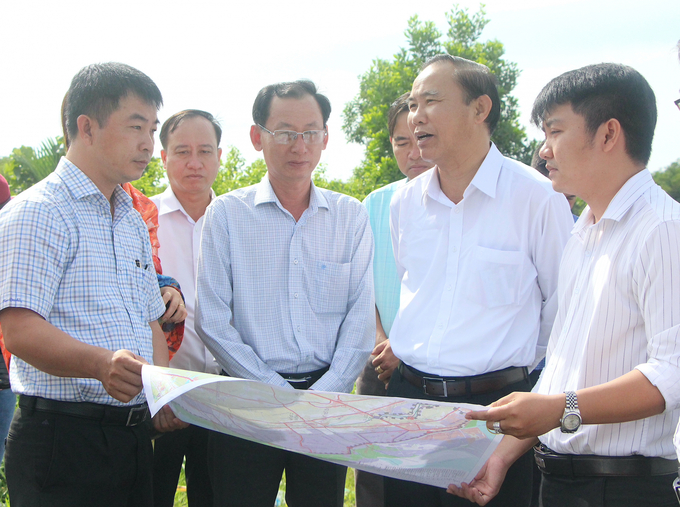 On August 24, Deputy Minister of Agriculture and Rural Development Phung Duc Tien, Deputy Head of the National IUU Steering Committee worked with the Ben Tre Provincial People's Committee on the implementation of the European Commission's recommendations on combating IUU fishing, fisheries infrastructure, aquaculture management, status of marine exploitation and conservation management.
Mr. Nguyen Van Buoi, Deputy Director of Ben Tre province Department of Agriculture and Rural Development, said that Ben Tre currently has around 3,800 registered fishing vessels, 2,062 of which are at least 15 meters in length. The province's fishing activities are characterized by trawl nets (accounting for 68.6%), followed by gill nets (12.6%), logistics services (4.7%); and seine nets, fishing by hooks, etc. make up the remaining activities. Output annual exploitation reaches approximately 200 thousand tons. From the beginning of the year, the exploitation output is estimated at over 150 thousand tons. Ben Tre fishing vessels operate throughout the East Sea and the South West Sea, 563 vessels operate offshore, most of which transport fish to fishing ports in Doc River, Ca Mau.
Under the EC's recommendations, the 689 Provincial Steering Committees directly implemented the task of combating IUU fishing. The province focuses on the following aspects for the year 2022: management and supervision of fishing vessel activities; coordinate, verify and handle violations of fishing vessels.
As a result, the registration and marking of fishing vessels reached 70.8% (large ships of at least 15m or more reached over 81%); issuance of fishing license reached 60.7% (large ships of at least 15m or more reached 96.2%). The province currently has 2,008 out of 2,062 fishing vessels that are required to have cruise monitoring equipment installed, the remaining vesses have stopped operation.
Through monitoring, 16 vessels were caught crossing the border and 3 captains were fined with an amount of 115 million VND; 2,343 times/769 vessels lost signal. Through screening, 198 vessel owners were inspected, 79 vessel owners were warned, 4 vessels were fined with an amount of 80 million VND, 2 vessels were caught by foreign authorities, 21 vessels are being handled.
Ben Tre province established a Fisheries Control Team consisting of forces from the Sub-Department of Fisheries, and border guards located at fishing ports. 3 cases of violations were found during the inspection including: no record of transshipment purchase, no declaration of imported vessels, administrative handling with an amount of 29 million VND.
Since the beginning of the year, the Border Guard has inspected at least 77,000 people per 10,000 turns of vehicles travelling in and out of estuaries. The Border Guard has organized 4 patrols, monitored 633 turns of vessels in combination with IUU fishing prevention. They have detected and handled 13 violations with a fine amount of over 305 million VND.
Despite strengthening propaganda and mobilizing fishermen to comply with the law on fishing, Ben Tre Provincial People's Committee also acknowledged that fishing vessels in Ben Tre province continue to exploit and violate foreign waters; some violating vessels have shown signs of resistance, as shown by the monitoring equipment, all of whom lost their signal before being caught by the authority.
From the beginning of 2022, the provincial authorities have verified and worked with 9 vessels belonging to 5 owners who have violated exploitation in foreign waters. The authorities have subsequently advised the Provincial People's Committee to issue 5 decisions to sanction the aforementioned 5 owners and 9 vessels, with a total fine of 4.45 billion VND. The number of violating vessels has increased by 2 compared to the same period in 2021.
Since Decree No. 42/2019/ND-CP entered into effect, Ben Tre has found 28 vessels violating foreign waters. All of the vessel owners were fined for administrative violations with an amount of 20.15 billion VND. However, the payment of fines by violating vessel owners is still limited. There are currently 22 sanctioning decisions that have not been fully implemented, amounting to a fine of 16.36 billion VND.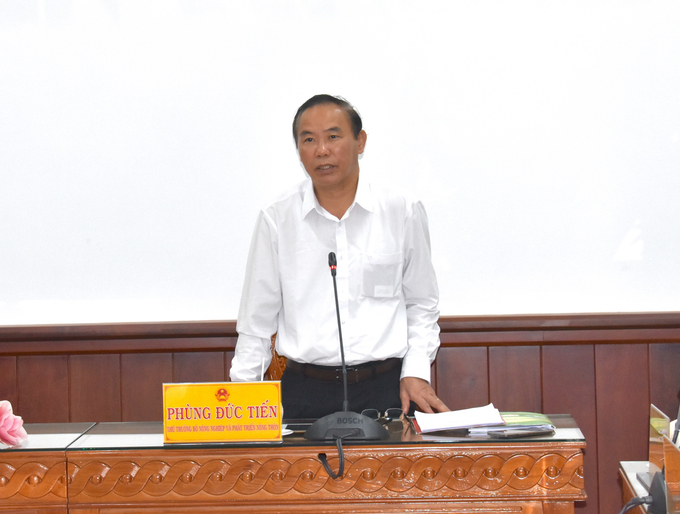 Following the report by the local government, Deputy Minister Phung Duc Tien and the delegation from the Ministry of Agriculture and Rural Development highly commended Ben Tre province's efforts in implementating EC's recommendations on combating IUU fishing. Additionally, the Deputy Minister pointed out a number of limitations and shortcomings and suggested Ben Tre to strengthen implementation and drastically handle violations.
Namely, the issue of voyage record should be addressed immediately to avoid vessels recording their voyages "after the fact"; monitor 100% of large ships fishing far from the shore; perform strict traceability; avoid the use of child labor; strengthen handling of violations in cases of signal loss for cruise monitoring devices; reduce traction net ratio; conserve biodiversity. The authorities, especially the Border Guard Command and the local police and the Sub-Department of Fisheries need to coordinate more synchronously.
"The province needs to review 60 fishing vessels that have failed to install cruise monitoring equipment. Strictly control fishing vessels operating in the bordering waters, these are high-risk vessels", emphasized the Deputy Minister.
Mr. Nguyen Minh Canh, Vice Chairman of Ben Tre Provincial People's Committee, said that the province will focus on overcoming the shortcomings and limitations that the Ministry of Agriculture and Rural Development has pointed out. Regarding one of the causes leading to the violation of Ben Tre fishermen exploiting in foreign waters, Mr. Canh explained that the current sanctioning of violating fishing vessels who fail to pay the fine is not enough of a deterrent. The province has developed a policy of proerty distraint so that the new sanctioning decisions can serve as a deterrent.
Author: Minh Dam
Translated by Nguyen Hai Long
TAG: