The 1.6 million ha of bamboo is in decline
Diverse in species and roles
Bamboo is considered a plant with many benefits for the people of Vietnam. Not only does it has the role of ensuring family livelihoods and contributing to the national economy, bamboo is also a green material to replace traditional wood and chemical compounds.
Regarding household livelihoods, bamboo farming has created jobs and increased incomes for people in remote and isolated areas, ethnic minority areas as well as workers in bamboo and rattan craft villages. From this raw material they produce fresh, preliminarily, processed products and create building materials and handicrafts to serve domestic consumption and export.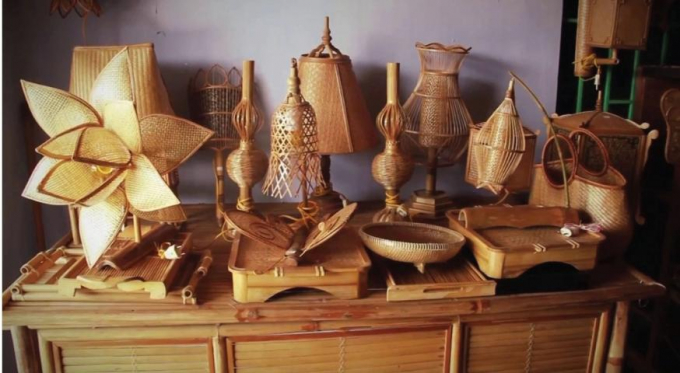 According to current statistics of the Department of Cooperatives and Rural Development, Ministry of Agriculture and Rural Development (DCRD – MARD), bamboo is being used as a raw material for production for over 600 bamboo and rattan craft villages. Bamboo is also used as input material for the production of rural industries.
During its growth time bamboo has the ability to absorb CO2 three times greater than normal trees, contributing to reducing global warming. The ability to grip and hold tight to the soil helps bamboo reduce erosion and protect dykes.
From an industrial perspective, when natural forests are banned from exploitation and planted forests grow slowly, bamboo products are a good alternative to wood products. In addition to being used as a building material, architects have now created houses made entirely of bamboo to replace reinforced concrete houses.
With the diversity of species and genera, bamboo is also used as a landscape decoration in homes and resorts. Bamboo also contributes to the creation of eco-tourism areas and experience tourism sites. Bamboo in Vietnam currently has 30 genera and 216 species. Among them are some species of high economic value such as Dendrocalamus barbatus (luong), Bambusa longgissia (lung), Phyllostachys edulis (tortoise-shell bamboo), Bambusa balcooa (lo o), Dendrocalamus sinicus (buong), Thyrsostachys siamensis (long-sheath bamboo), and Bambusa bambos (giant thorn bamboo). The total area of Vietnam's bamboo at present is approximately 1.6 million ha, distributed in most provinces across the country, with 37 out of 63 provinces having a bamboo planting area of over 10,000 ha.
Bambo is a great help in resisting climate change and developing eco-tourism, improving the architectural landscape. The existence of bamboo also leaves its mark on the path of protecting and preserving the traditional values of the Vietnamese ethnicity.
Difficulties of the bamboo industry
The first difficulty of the bamboo industry in Vietnam at present, according to DCRD, is that there are very few good seed sources and there are signs of seed degradation. The planting area of bamboo is also in decline. The level of cultivation is low, and the production scale is small and fragmented.
In terms of processing, production infrastructure is considered to be less invested and technology is also backward compared to the world. Part of the reason is attributed to the lack of policies to support development, production and business.
With the situation of small production scale and limited sources of qualified raw material, enterprises are hesitant when it comes to making big investments in the bamboo industry because of limited capital and high initial investment costs.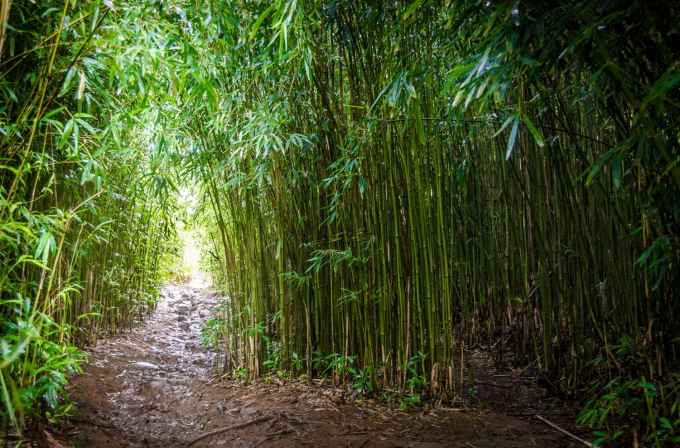 To resolve these difficulties, first of all it is essential to preserve the cultural value of Vietnamese bamboo and promote the economic values of bamboo products. The goal is to diversify products made from bamboo and use bamboo as a substitute for wood and chemical compounds. The bamboo industry hence needs to build concentrated material areas that are certified for export.
In the production organization, the bamboo industry needs to study and improve bamboo varieties, apply new planting and processing methods to production, and establish cooperatives, cooperative groups of bamboo growing to build a production link chain between people, cooperatives and businesses.
Regarding the consumption market, the bamboo industry needs to diversify products through design and consumer tastes, strengthen trade promotion, negotiate to open the world market for bamboo products and organize marketing in the direction that bamboo products can well-replace products made from wood and other materials.
Management agencies need to study and develop supporting policies in terms of land, credit, science and technology, market as well as develop policies related to the linkage between people, cooperatives and cooperative groups with enterprises.
Authors: Tung Dinh - Pham Hieu
Translated by Samuel Pham
TAG: