Raw seafood material imports are relieved of quarantine problem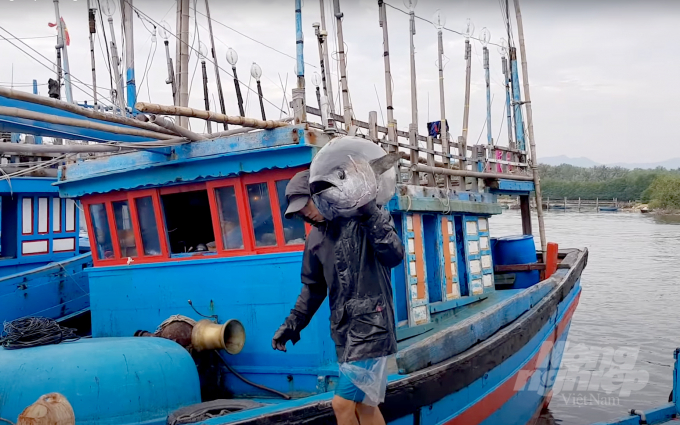 The Ministry of Agriculture and Rural Development issued Circular 06/2022/TT-BNNPTNT on July 28 amending and supplementing a number of articles under the Circulars on the quarantine of aquatic animals and animal products.
Accordingly, Circular 06/2022 has amended and supplemented the list of aquatic animals and animal products subject to quarantine exemption, including: diplomatically imported aquatic animals and animal products; aquatic animal products imported as raw materials for export processing or production; aquatic animal products imported as test samples; aquatic animal products imported for display at fairs and exhibitions; exported aquatic animal products that are recalled or returned.
This is a great opportunity for Vietnam's seafood industry when the import of raw materials for processing, production and export is on the rise.
Mr. Truong Dinh Hoe, General Secretary of the Vietnam Association of Seafood Exporters and Producers (VASEP), reported that the Vietnam's annual seafood import turnover has always been within the range from 1.1 to 1.8 billion USD since 2016
Furthermore, the value of aquatic products imported for production or processing (i.e: not for domestic consumption) accounts for 75 to 80% of Vietnam's annual seafood import turnover. Subsequently, these figures have made a significant contribution to Vietnam's seafood export turnover in recent years.
As a result, the chief purpose for the import of raw seafood is to serve the growth of seafood exports, and Vietnam is gradually becoming a large seafood processing market in the world.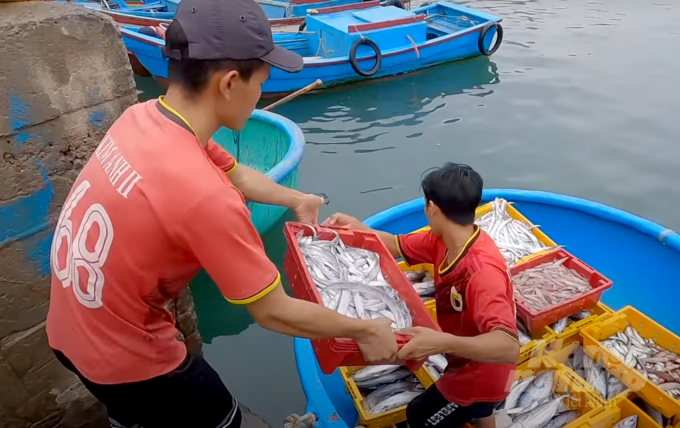 According to Ms. Cao Thi Kim Lan, Director of Binh Dinh Seafood Joint Stock Company, raw seafood imports play a very indisposable role for export seafood processing businesses. These businesses constantly face a shortage of raw materials. To solve the issue of raw materials shortage, seafood businesses had to increase the import of raw seafood to stabilize inputs.
There are major export seafood products processed from imported materials that currently account for a large market share. Namely, tuna products are manufactured from nearly 70% of raw fish imported from international market.
The import of raw aquatic products for export processing has been prominently developed for at least 20 years. Thanks to the source of imported raw seafood materials, seafood export processing businesses have had a remarkable growth, creating high export value, helping businesses to produce and trade effectively as well as create many employment opportunities.
For instance, a total of less than 10 tuna processing businesses with nearly 7,000 employees in ​​Quy Nhon (Binh Dinh), Khanh Hoa as well as some other localities have generated an export value of over 500 million USD in the first half of this year.
With such impressive figures, the role of imported seafood is undoubtedly essential to the export of Vietnamese seafood. According to the former regulations, containers of imported goods must be inspected thoroughly in the forms of documentation as well as organoleptic test; irregardless of their actual import purposes such as production for export, processing for export, or for domestic consumption; the history of the imported goods is also considered to be irrelevant. 
Sampling inspection is applied when there are doubt againts goods imported for export production, export processing. Additionally, sampling is also applied to 20% of the annual goods imported for domestic consumption. According to VASEP, this regulation has lead to an exceptionally high scale and number of items and consignments subject to "import inspection".
As a result, according to VASEP's assessment, Circular 06/2022/TT-BNNPTNT issued on July 28 by the Ministry of Agriculture and Rural Development has realistically removed a burden of procedures for seafood businesses, creating favorable conditions for businesses to import raw materials for export production and processing in the context of unstable domestic raw materials sources and seasonal shortages, while the import demand of the international market is increasing.
Author: Thanh Son
Translated by Nguyen Hai Long
TAG: