Planting area code is a passport for Vietnamese products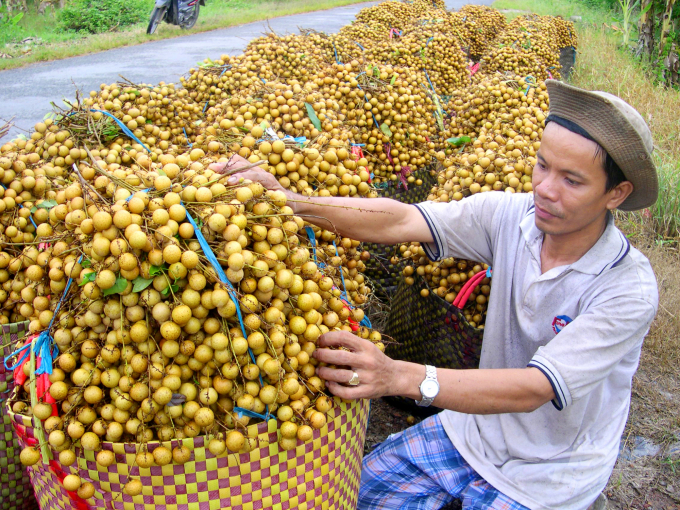 Different countries around the world such as the US, Australia, Japan, South Korea among others have all required that fresh fruit exports from other countries must be granted a planting area code as well as a packaging facility code. For instance, some international fruit export markets that were previously considered open such as the Chinese market have also set similar requirements. On the other hand, the domestic market is also increasingly demanding in terms of quality and product traceability, so it is necessary to promote the development of packaging facility codes and planting  area codes for different fruit trees as well as other crops in general.
According to the Department of Crop Production, Ministry of Agriculture and Rural Development, 50 out of 63 Vietnam's provinces and cities across the country have been granted a total of 4,000 planting area codes for fruit trees, accumulating to a total area of ​​300,000 hectares. The aforementioned codes are granted to fruit trees planting areas including those of bananas, dragon fruit, jackfruit, longan, litchi, mango, rambutan, mangosteen, passion fruit, watermelon and so on. Provinces in the Mekong Delta region have been granted 1,561 area code for fruit trees, accounting for more than 39% of the total number of codes. The Southeast region has 224 fruit tree planting area codes, accounting for 5.6%. The Central Highlands has 168 fruit tree planting area codes, accounting for 4.2%. So far, units and businesses within the country have also been granted 1,864 packaging facility codes for fresh fruits that are qualified to be exported to the US, Australia, Japan, Korea and New Zealand markets. Provinces in the Mekong Delta region in particular were granted 923 packaging facility codes, accounting for 50% of the total number of codes.
Mr. Le Van Suot, Director of Thai Thanh Fruit Cooperative in Thoi Hung Commune, Co Do District, Can Tho City said: The cooperative initially started out as a fruit production cooperative group established in 2018, focusing mainly on fruit tree production; there are 20 cooperative members, with a total fruit tree planting area of 120 ha. The cooperative's main focus lies in strengthening business association with other members over the years and linking with businesses to grow fruit trees in the direction of quality, safety and establish cooperatives. As a result, the agricultural sector has granted a planting area code for Thanh Nhan products of Thai Thanh fruit cooperative. Thanh Nhan products have been exported to Singapore as well as fastidious markets such as the US and Australia.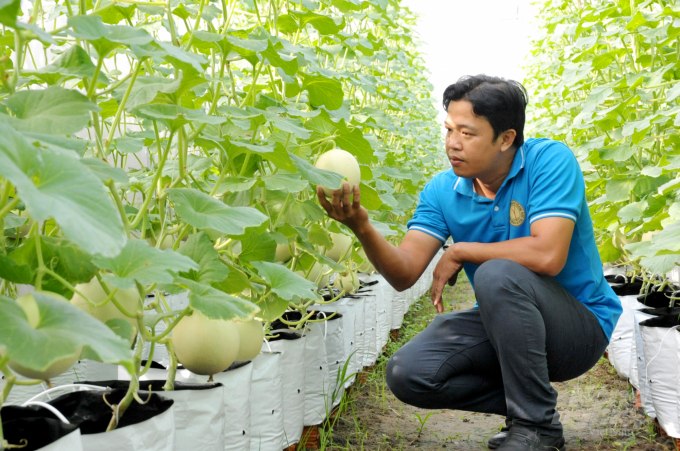 According to Mr. Suot, the cooperative has participated in exporting longan fruit to foreign markets through a purchase and sale contract with Chanh Thu Company and Vina T&T Company in recent years. Namely, the cooperative's longan products were exported to the US from 2018 to 2019, to Australia and Singapore in 2020. The cooperative also expects to export their longan products to the Japanese market by the end of 2022. The cooperative's export output of longan is approximately 30 tons per year. Most of the cooperative's longan planting area has been assigned with a planting area code.
Mr. Tran Thai Nghiem, Deputy Director of of Can Tho City Department of Agriculture and Rural Development, emphasized that: For the provision of planting area codes, according to the Law on Cultivation and Decree No. 94, the Provincial People's Committee has been authorized to issue codes for planting areas of local agricultural products. On the other hand, the Ministry of Agriculture and Rural Development is the guiding agency for local governments. There are currently more than 60 planting area codes in Can Tho City associated with the traceability of agricultural products. The Department of Plant Protection has granted these codes to farmers in cooperatives, cooperative groups and raw agricultural material areas for export businesses. This is a necessary activity, and especially beneficial for farmers, cooperatives and businesses in the area.
In addition, Can Tho city also orients the agricultural production areas to be established in association with the agricultural restructuring project. Accordingly, agricultural production areas will be built with varying sizes and scales.  For example, rice is selected as the city's main crop so the construction of large fields will be prioritized; an export-focused production area and a high-quality breed production area will be built to serve the production of sutchi catfish.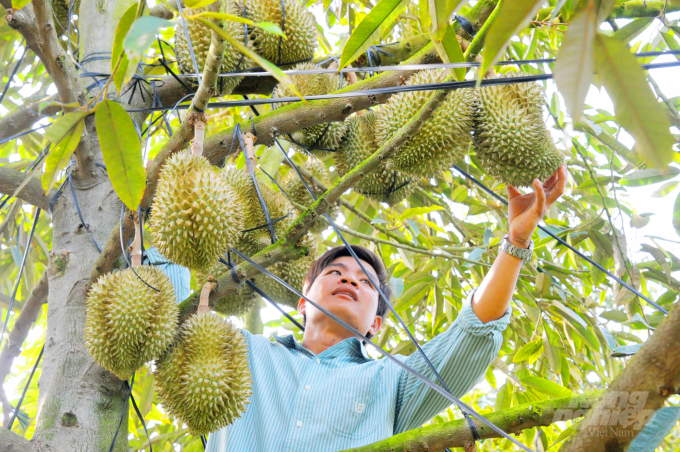 Furthermore, there are various specialties belonging to each locales that should be promoted as raw material areas for OCOP products, in addition to establishing labels and planting area codes to guide farmers to produce in accordance with quality standards such as VietGAP and Global GAP.
The planting area code is a certificate of identification number for a planting area to facilitate the monitoring and control of the production in the area. The codes also help to control product quality control, as well as ensure that agricultural products entering circulation on the market possess the correct origin from that planting area. This will also help avoid mixing products from other locations into the planting area that has been assigned a code.
According to current regulations, a planting area qualifed for a planting area code must ensur that it is a concentrated production area, with a scale of at least 7 hectares and under 12 hectares.
Author: Gia Phu
Translated by Nguyen Hai Long
TAG: