Bamboo industry - billion dollar dream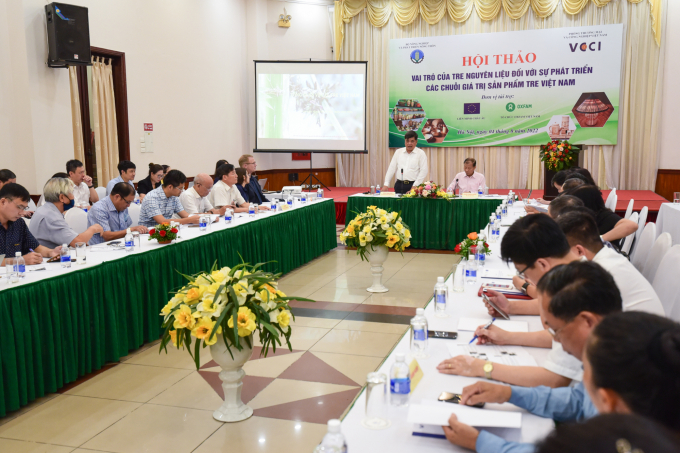 The Ministry of Agriculture and Rural Development and the Vietnam Chamber of Commerce and Industry (VCCI) coorganszed a workshop "The role of raw bamboo in the development of value chain of Vietnamese bamboo products", the firstt in-depth one of this industry.
Deputy Minister of Agriculture and Rural Development Tran Thanh Nam said that bamboo was associated with the lives of rural people in Vietnam for thousands of years. Bamboo appeared in culture and life and also contributed to the national defence of the Vietnamese.
Currently, bamboo is an important raw material in the production products for both domestic and export markets.
"According to statistics, the country now has more than 1.5 million has of bamboo with more than 200 different varieties. With an output of more than 3 billion tonnes per year, the export value of bamboo has now reached over US$300 million per year," said Nam.
Although there was a lot of potential, the bamboo industry was facing many challenges in market, climate change, and public perception about the tree's values.
Nam said that bamboo was not only a raw material for many factories producing flour, fibers or construction materials, but also a raw material for the production of handicrafts for many craft villages in Vietnam.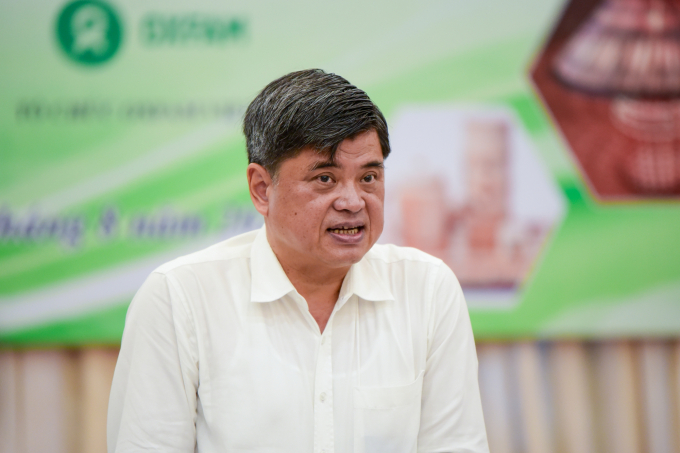 "Currently, there are more than 600 craft villages making bamboo products. With the guidelines and strategies of the Government introduced in the past time, we need to have solutions to support and build raw material areas, especially linking producers with businesses. Thus, production chains will be formed to create value for both farmers and businesses," emphasised Deputy Minister Tran Thanh Nam.
Besides, Nam also said that it was necessary to build a system of bamboo handicraft villages and cooperatives that would help boost economic development in rural areas.
Another problem that the bamboo product industry is facing is about mechanisms and policies, Nam said, adding that the Ministry of Agriculture and Rural Development would direct units and coordinate with relevant ministries and branches to review the policy system before taking specific steps for the bamboo industry to develop.
 "Localities need to pay attention and support to build cooperatives from which to replicate effective models for bamboo products," Nam added.
Sustainable co-oporation
Vice President of VCCI Hoang Van Phong said that in order for bamboo growers to really benefit from that tree, a close and substantive link between growers, scientists and purchasing and production businesses was crucial.
"In that link, the parties must have a common responsibility to build and develop together, so that bamboo can promote its value," said Phong.
Leaders of VCCI affirmed that VCCI was accompanying businesses to build a stable market for bamboo products.
Relevant parties must work together to research and find new products, diversify handicraft products made from bamboo to increase value.
Meanwhile, to increase efficiency in production linkages, leaders of the Ministry of Agriculture and Rural Development said that the establishment of the Vietnam Bamboo Industry Association was necessary.
"If an association is born, it will be an organisation that unites both producers and businesses who work together to make appropriate recommendations to the management agency to develop the industry," Nam said.
Lack of support policies
Nguyen Thi Hoang Yen, Deputy Director of the Department of Economic Cooperation and Rural Development under the Ministry of Agriculture and Rural Development said that currently the total bamboo area in Vietnam is about 1,592,205 ha distributed in almost all provinces across the country, with 37/63 provinces having an bambbo growing area of ​​over 10,000 ha.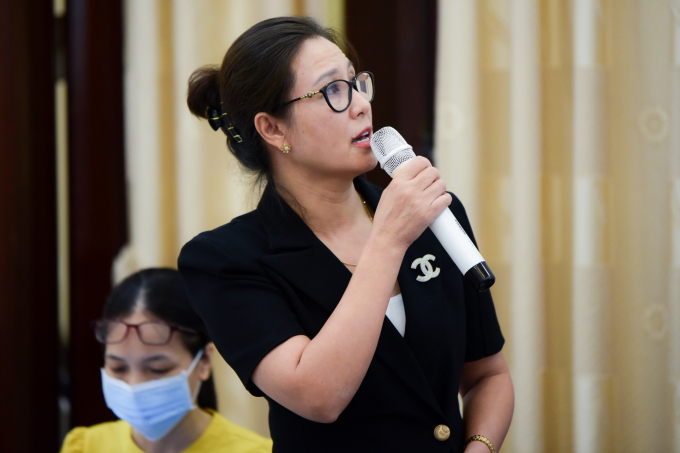 With 6.5 billion trees providing about 2.5 - 3 million tonnes yearly, bamboo was now mostly used to make raw materials/construction materials; mats/blinds; woven bamboo. Currently, Vietnam exports about US$ 300-400 million of bamboo products every year, of which the main export markets include the EU, Japan, the United States, and China.
However, Yen said currently there were very few good variety sources and there were signs of variety degradation. Moreover, bamboo area is shrinking, farming level is low, production scale is fragmented and small, infrastructure for production has not yet been invested; processing technology is backward compared to the world; lack of policies to support development and production and business, high initial investment capital, small scale production.
Besides, products circulated and consumed on the domestic market are mainly raw and fresh products. The products are not diversified yet, and quality management has not been paid attention to. There is a lack of cohesion between stakeholders in the chain both vertically and horizontally; Trade promotion, advertising and introduction of bamboo is still weak and lacks market information.
Billions of dollars industry
Do Quoc Thai, Chairman of Bamboo King Vina Company in Thanh Hoa said that although Vietnam's bamboo area is about 25 per cent of China's, the export value was still far behind. "If China could earn bout $50 billion yearly from bamboo exports, Vietnam's bamboo industry will reach only $300-400 million. That is a very potential industry, which can become a billion-dollar industry in the future."
However, Thai also raised some current problems with the bamboo product manufacturing industry. First, there is no standard in the development of the raw material area, then there are limitations in production technology and no circular economy chain has been formed.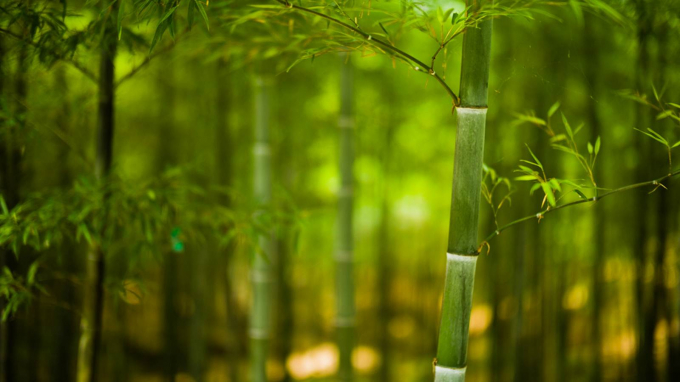 Thai said that in the immediate future, it was necessary to develop standards for the raw material area. In addition, with the characteristics of forest products, Thai emphasised the building of close links between cooperatives, businesses and people with the support of the government and new financial institutions could help make use of the industry's strengths.
Regarding the establishment of Vietnam Bamboo Industry Association, Thai said that if established, the association would play a very important role, linking members with the management agency and with the market.
From there, they would jointly give specific development orientations and recommend policies suitable for management agencies.
Author: Tung Dinh
Translated by Hien Anh
TAG: