Cao Bang to host Culture, Sports and Tourism Week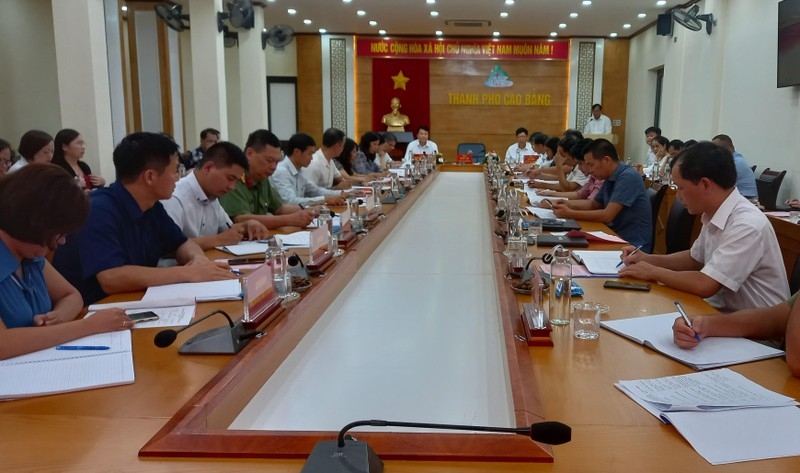 At the press conference   
NDO - A Culture, Sports and Tourism Week is scheduled to be held in the northern mountainous city of Cao Bang, celebrating its 10th anniversary (December 25, 2012-2022).
The information was released at a press conference held on August 4 by the Party Committee, People's Council, People's Committee, and the Fatherland Front Committee of Cao Bang City.
According to the plan, from the end of August to October 1, Cao Bang city will organise 10 cultural, sports and tourism activities to celebrate the 10th anniversary of the city's construction and development.
The start of the series of events is the 2022 Cao Bang City Open Cycling Tournament. The tournament will bring together top riders and local cycling enthusiasts.
On this occasion, Cao Bang city also held the inauguration ceremony of the pedestrian street along the Bang River. When the riverside pedestrian street comes into operation, it will expand the operating space of Kim Dong Pedestrian Street, and promote the development of Bang riverside services for tourism.
The locality also organised a children's festival on exploring Non Nuoc Cao Bang Geopark, thereby, raising the awareness of young people about conservation, and promoting local geopark values.
A street culture-art-sport festival is scheduled to be held on October 1 and is expected to attract about 1,000 actors performing dances, with national costumes, circus and folk games.
TAG: