The removal of the IUU yellow card would untie export bottlenecks
Key commodities have yet to be promoted
During his July 27 working visit to Binh Dinh, MARD Minister Le Minh Hoan collaborated with provincial authorities on measures that would enhance sustainable fisheries and fish commodities.
Mr. Tran Van Phuc, director of the Binh Dinh Department of Agriculture and Rural Development, said that the province has three fishing ports categorized as type 2, namely Quy Nhon, De Gi, and Tam Quan. The Quy Nhon fishing port has a total of 20.6ha of water area and 3.5ha of land area, 9,800 fishing boat arrivals per year, a cargo handling capability of 40,000 tons/year, and anticipated annual production of 37,000 tons of aquatic goods.
The De Gi Fishing Port has 10ha of port water area, 2.5ha of port land, receives 7,300 fishing vessel turns per year, has a cargo handling capacity of 20,000 tons per year, and an estimated total aquatic production of 15,000 tons.
The Tam Quan fishing port has a total area of 10 hectares of port water and 3.8 hectares of port land, the number of fishing boats arriving at the port is anticipated to be 20,000 per year, and the loading and unloading capacity is estimated to be 40,000 tons per year. The Ministry of Agriculture and Rural Development has certified all three fishing ports as designated fishing ports with suitable mechanisms to validate the provenance of fisheries products from fishing.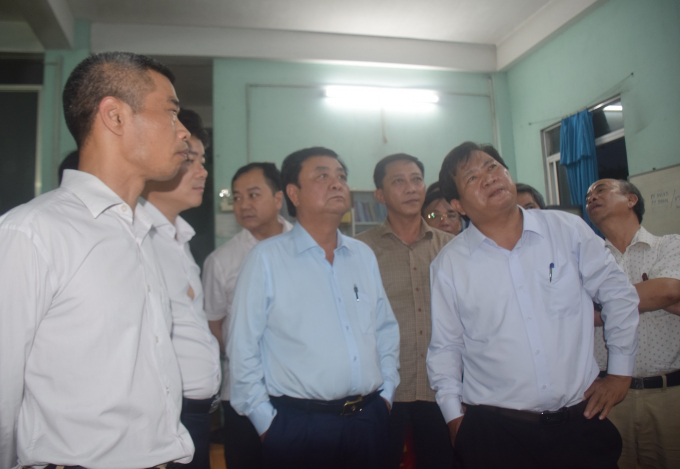 The most important fisheries in Binh Dinh are ocean tuna and white-legged shrimp. Binh Dinh enables 3,270 fishing boats with a length of 15 meters or more to participate in offshore fishing operations, of which 1,450 are certified for ocean tuna exploitation. In recent years, the overall output of ocean tuna has reached 12,000 tons per year, accounting for almost fifty percent of the nation's total tuna harvest. Binh Dinh has a total aquaculture area of around 3,990 hectares, of which the brackish water shrimp farming area is 52,490.5 hectares, and brackish water shrimp output in 2021 is approximately 10,000 tons.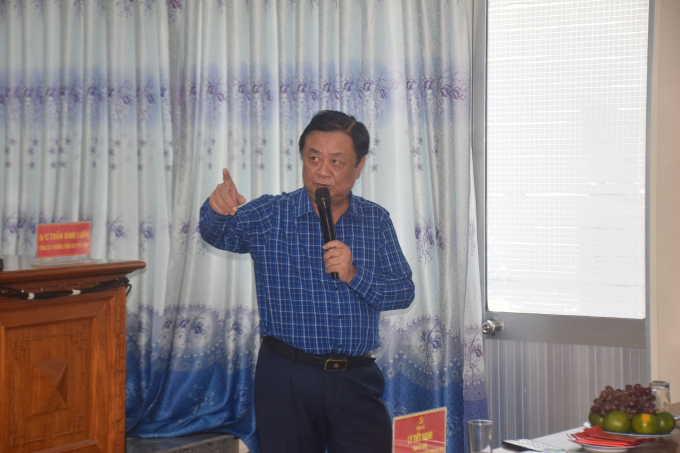 Binh Dinh authorities have authorized the development of a 375-hectare high-tech industrial district in My Thanh commune, Phu My district, encompassing research activities, technology transfer, shrimp seed, and prawn production, feed mill, and shrimp processing plant. Currently, Viet Uc-Phu My Co., Ltd. has invested in developing and finishing infrastructure on more than 116ha for commercial white-leg shrimp farming; the business has placed 10 greenhouse shrimp farms and 41 net house shrimp farms into operation. Particularly in 2021, overall production reached 1,200 tons, with yields of 40 to 50 tons per hectare.
Exporting seafood is challenging
According to the director of BIDIFISCO, Ms. Cao Thi Kim Lam, Binh Dinh is currently home to two ocean tuna processing businesses. Particularly for BIDIFISCO, exports reached USD 90 million in 2021, and the company aims to achieve USD 100 million in 2022 when the first half of the year would have reached USD 70 million.
However, she revealed that Binh Dinh's seafood exports to the EU are declining owing to illegal, unregulated, and unreported fishing. When the U.S. market adopts the IUU, the situation will become more difficult in the near future. As a consequence, all shipments of seafood from Vietnam to the markets will be inspected, and the strict control will delay the supply of products to customers and incur additional expenses.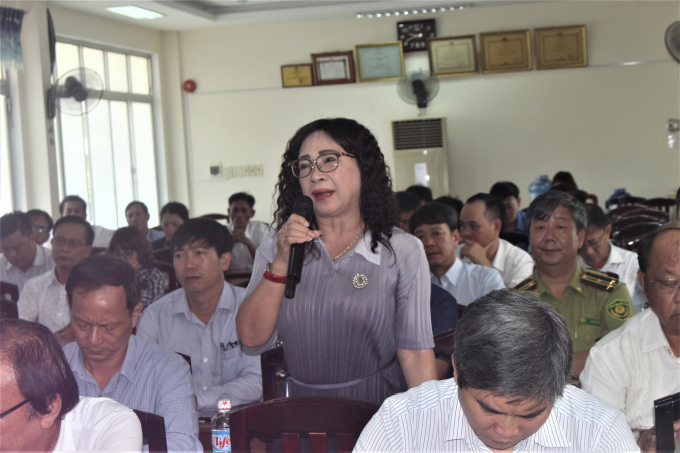 "Because the EU market implemented IUU for seafood imports, BIDIFISCO was forced to adjust its products and markets. Previously, the EU market accounted for 50-70 percent of BIDIFISCO's exports, but currently, it accounts for just 40 percent, while the US market accounts for 40 percent, and other markets account for 20 percent. If the U.S. market adopts IUU, BIDIFISCO would suffer much more", Ms. Lan added.
Ms. Lan stated that the poor infrastructure of fishing ports is a significant barrier for seafood processing and export businesses. Binh Dinh is the province with the biggest number of offshore fishing boats in the nation, and its tuna production accounts for 50 to 60 percent of the country's total output. However, the infrastructure of fishing ports has been subpar and has yet to fulfill the standards of the EU market.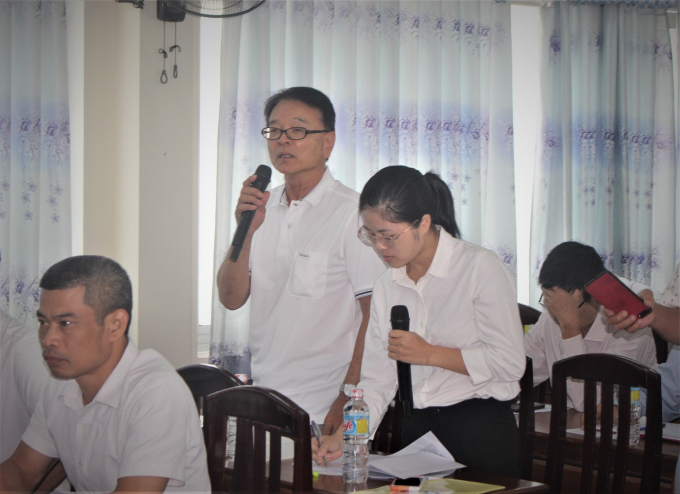 "It is vital to inform fishermen of the consequences of IUU fishing, which are detrimental not only to the seafood industry but also to fishermen themselves. To overcome the "yellow card" for IUU, fisherman may not be interested in listening to authorities, but they would listen to their counterpart. I encourage fishermen to speak with their counterparts about the negative impact of the "yellow card" for IUU, which will limit their profits. Le Minh Hoan, minister of agriculture, forestry, and fisheries, said that he urged Binh Dinh's competent parties to enhance communication on the IUU "yellow card" in this manner for greater efficiency.
Authors: Vu Dinh Thung - Le Khanh
Translated by Linh Linh
TAG: