Agricultural extension with a mission to create community value
Change of thinking and way of traditional AE
Speaking at the National Agricultural Extension Conference 2022 held by the National Agricultural Extension Center (NAEC) in Quảng Ninh Province on July 27, MARD Minister Le Minh Hoan expressed his pleasure and highly appreciated the efforts by the NAEC and the national agricultural extension system as well as their achievements in the past time.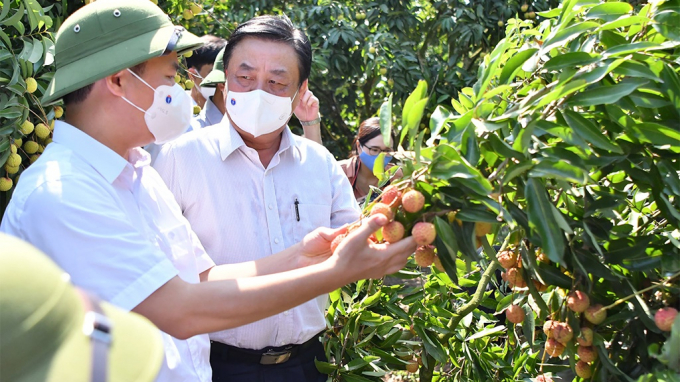 "I highly appreciate changes in thinking and the way of doing by the NAEC to access the agricultural and rural development strategy," stressed Minister Hoan.
According to the Minister, the NAEC has made breakthroughs of changes in thinking in a completely new way. Agricultural extension (AE) work is not only limited to the implementation of models, but also has much broader coverage.
Besides, its activities are not only "encapsulated" in its operation at all levels, but also help connect with enterprises and associate state AE with that of enterprises and society.
In particular, the reorganization of the community AE programs initially achieved very positive results, making a great contribution to awakening the AE's true values ​​and helping change the perception of people, local authority leaders, and the whole society toward AE.
 From the fact that some localities underestimated the role of AE, the MARD has raised the issue to approach new thinking in AE activities, widening its vision, not only stopping at technical application but also associating it with other economic, cultural, and social sectors.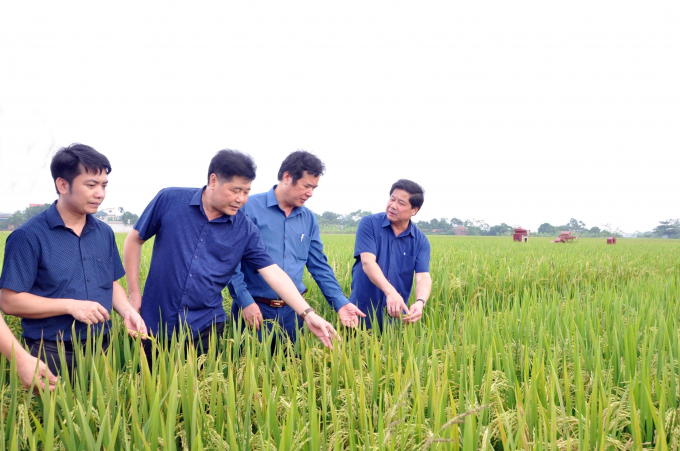 The current agricultural development strategy is to switch from agricultural production to an agricultural economy. Therefore, AE must also change the mindset from supporting agricultural production to supporting farmers with their agricultural economic knowledge and skills.
In addition, an AE ecosystem is established with NAEC being the core and the local AE system closely linked with enterprises. From then on, a chain of AE will be formed to cover issues from technical and economic development to market access.
"Today, as a Minister, I myself wear the shirt of the AE, so that together with the national AE system, I convey a message: We must all be closer to farmers because wherever the farmers are in the country, there is agricultural extension," said Minister Hoan.
Change the vision, complete the mission
The mission of AE is to understand the characteristics, production practices and typical products of each region, the consuming markets, and the breakdown of the commodity chain... The AE system must be reassembled and not let a breakage occur because if breakage happens to the AE system, the value chain of agricultural products will be broken down.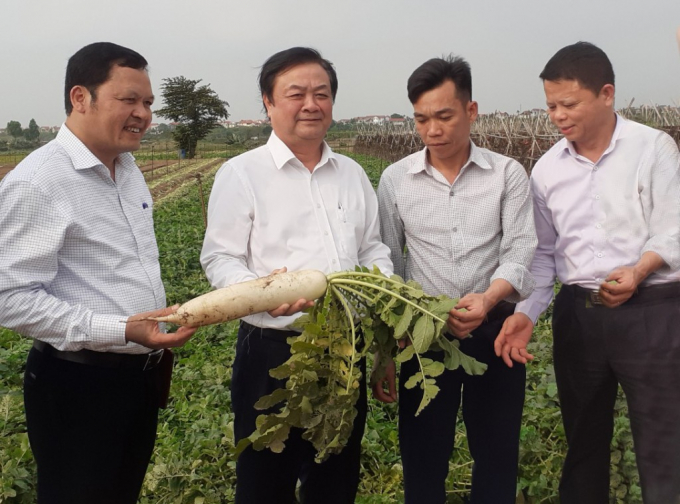 AE today not only "stops" at agricultural production and technical guidance, but also provides a lot of knowledge, skills, and information, helping farmers reorganize production, improve knowledge, enter into business collective economy and rearrange the industry.AE must especially associate with building a new rural area, organizing many activities in the agricultural sector, and developing rural economy such as developing OCOP products, promoting agricultural and rural tourism, and cooperative development...
AE must also carry out the mission of connecting other agencies in the MARD and supporting farmers with technologies, techniques, information, and knowledge to follow the slogan "where there are farmers, there is AE." 
To fulfill its mission, each AE officer must be aware of his/her responsibility to serve the development of the agricultural sector and farmers.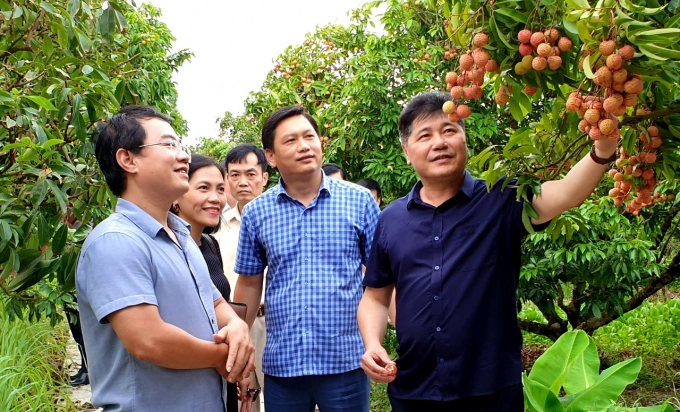 "The most important thing is that AE workers must be determined to serve farmers, respect them for providing food for us every day. I want to tell you, the AE officials, that when we do something, we have to know the value of doing it and understand why we have to do it so that we can create motivation for our hearts and our actions," noted Minister Hoan. When AE activities really attract resources from society and businesses, it will help increase state resources from which, creating a solid foundation for them to become more flexible.
"First of all, we must send a message to society, farmers and businesses that: We begin a journey to approach an AE thinking with a new vision creating community value, not just being a guide to farmers in their production," emphasized MARD Minister Le Minh Hoan.
Author: Trung Quan
Translated by Kim Khuyen
TAG: