OCOP in Tien Giang: eighteen 4-star OCOP bird's nest products
How the bird's nest business started
After an introduction by Tien Giang Provincial Department of Agriculture and Rural Development, we visited Tri Son Company - the leading bird's nest producer in the Mekong Delta region with several OCOP certified products. The Company is also known as one of the leading units in the chain of production and consumption of bird's nest farming households inside and outside the province.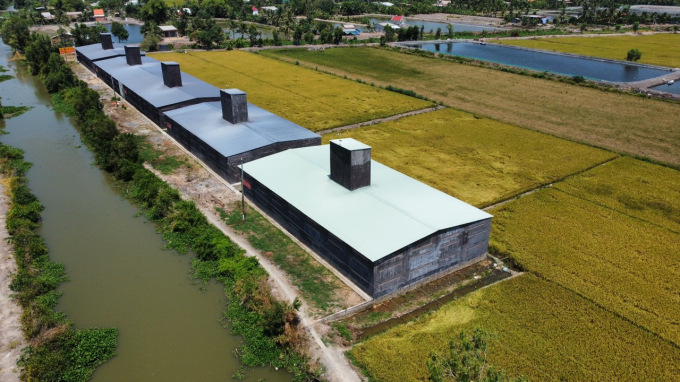 Answering our interview at the swiftlet housing area area in Cai Lay, one of the bird's nest capitals of Tien Giang province, Mr. Bui Bang Son - Director of Tri Son Trading and Service Co., Ltd. shared that he was born and raised on the coastal city of My Tho and grew up with rice cultivation. Mr. Son came across a pair of swiftlets nesting in the family's rice granary over a decade ago. With a natural affinity for birds, he began to renovate the granary into a bird's nest house. Naturally, swiftlets flocked in to nest in his family's rice granary.
Realizing that bird's nest has a high nutritional content, a high price tag and not everyone has access to this luxurious product. He has spent the majority of his time studying the behavior of swiftlets. Through research, he discovered that the habitat of swiftlets depends on temperature, humidity and food sources. Meanwhile, Cai Lay is a district in the Dong Thap Muoi region with a diverse ecosystem, fully converging natural conditions from the rice fields, fruit tree orchards, immense shrimp ponds, to the Melaleuca forests, conservation forests, etc. They are all intertwined, providing an extremely rich and abundant source of flying insects as food for birds.
In addition to economic benefits, the development of swiftlets also brings agricultural significance such as: reducing harmful insects and pests that damage crops, creating a sustainable resonant ecosystem in agriculture. As a result, Mr. Son decided to start a business with the swiftlets.
Thanks to favorable conditions, Mr. Son developed an area of 20,000 m2 for swiftlet housing from a single swiftlet house built in 2015; he is also a major producer and distributor of bird nest products in the Mekong Delta region.
Extending the reach with OCOP
From raising and profiting from bird's nest farming, Mr. Son decided to establish Tri Son Trading Service Co., Ltd; in addition to boldly investing in factories, importing modern machinery systems to process products from bird's nest.
When Tien Giang province deployed the OCOP program in 2019, Mr. Son realized the benefits of the program so he actively upgraded the machinery system, researched, and created high quality products with beautiful design, ensuring the OCOP products' standards.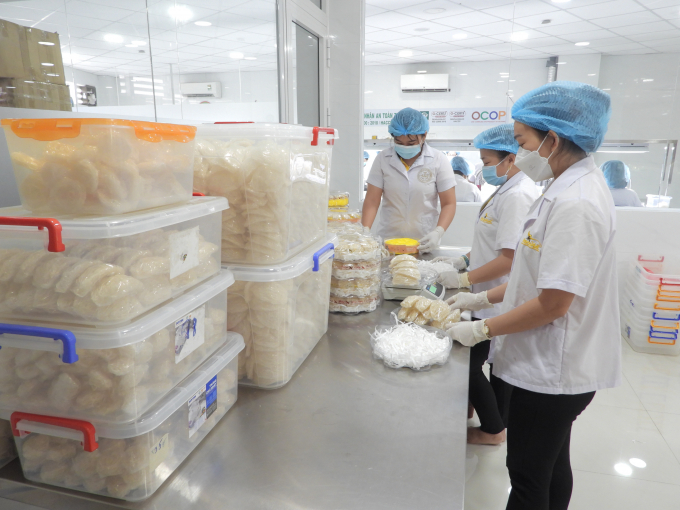 According to Mr. Son, participation in the OCOP program is a challenging journey that requires a lot of investment and attention. Four of the products he researched and produced were awarded 3-star OCOP certification in 2020.  
With the determination to build OCOP quality products with 4 stars or more, in addition to investing in machinery systems, improving product quality and designs, the company also focuses on developing connection, creating a sustainable and stable source of raw materials for processing and marketing, promoting to find consumption markets for bird's nest products. The success finally arrived when 18 out of the company's 40 products achieved a 4-star OCOP certification in July 2022.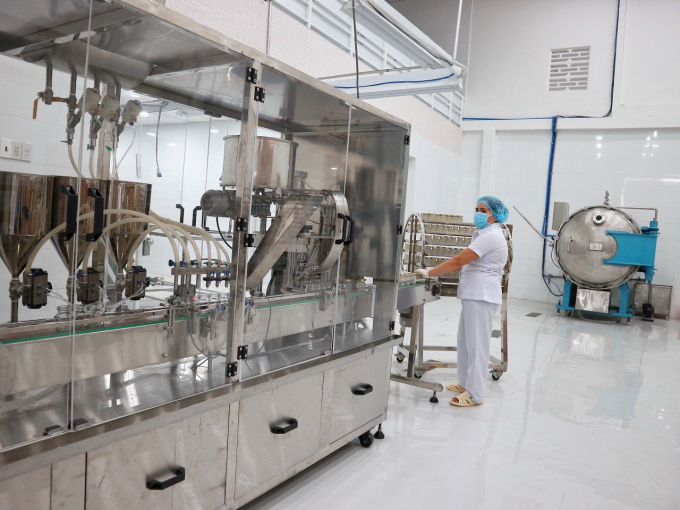 "We have invested in a production line with modern equipment that is strictly controlled following HACCP standards to produce OCOP products from bird's nest, bringing more choices and convenience to consumers such as ready-made bird's nest, instant bird's nest, sublimated dried bird's nest with a variety of flavors, and so on.
Thanks to the parallel development of consultation, construction and technology transfer of swiftlet houses, we have connected and signed contracts to consume raw bird's nests for hundreds of domestic and foreign bird's nest farming establishments. On the other hand, we have established 49 distributors with hudreds of affiliates to consume products in different provinces and cities", said Mr. Son.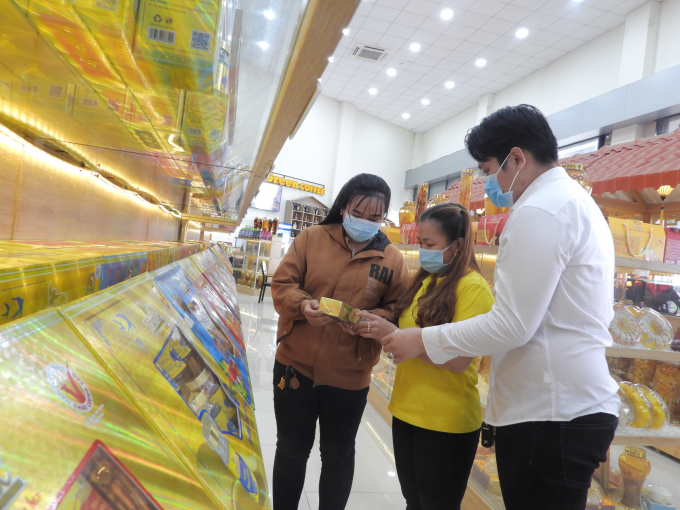 Mr. Son added that the OCOP program has created the foundation and motivation for the Company to stand where it is today. With the goal of reaching out to the international market, the company has recently signed a cooperation program with the University of Food Industry in Ho Chi Minh City to increase the value of OCOP products and meet export demand. The company also continues to promote linkages from production to consumption of products to help bird's nest farmers stabilize production and generate sustainable income.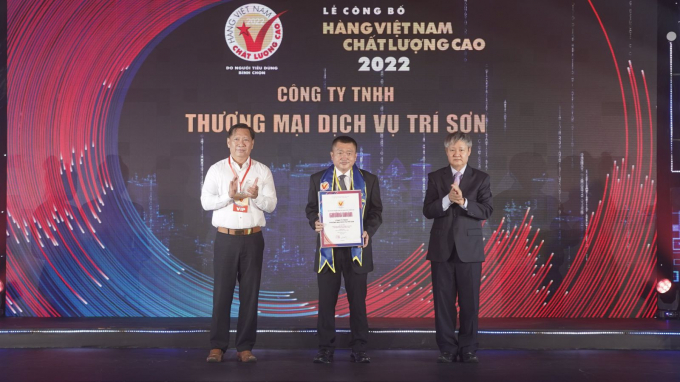 Tien Giang Department of Agriculture and Rural Development reported that by September 2019, the number of permanent swiftlet nesting houses in the province was 688, the nests reached 4,369 kg; The number of swiftlet houses on the residential households was 321, the nests reached 761 kg. Along with the development of swiftlet houses, there have been many establishments that purchase, preliminarily process and process bird's nests. As of September 2019, the province has 9 processing facilities with an annual capacity of 1,243kg, with Tri Son Trading and Service Co., Ltd as the key facility.
The demand for bird's nest is still very high because this is a high-quality natural food with rich nutritional values. The province has the advantage of natural resources, abundant food sources from agricultural production, which is favorable for attracting and raising swiftlets. This shows that the potential and prospects of developing swiftlet farming in the province are still available. It is expected that by 2030, the swiftlet population in the province can reach 590,000 and generate h billions of dong in revenue" shared Mr.Vo Van Lap - Director of Tien Giang Provincial Sub-Department of Rural Development.
Authors: Tran Trung - Hong Thuy
Translated by Nguyen Hai Long
TAG: