OCOP in Tien Giang: Cordyceps' journey to achieving 4-star OCOP
The journey of the cordyceps
Ms. Tran Thi Luan (born in Vinh Binh town, Go Cong Tay district) was one of the pioneers to succeed in cultivating and producing cordyceps in Go Cong town. Her business started out as a small cordyceps culture facility, and after more than 15 years of constant efforts, it has now expanded to be a factory with an investment scale of 40 billion VND. In addition to linking production with at least 500 households in the project area, she also researched and developed 14 product lines made from cordyceps. 11 of which have been recognized as 4-star OCOP products, with 30 distribution agents inside and outside the province at various famous tourist destinations such as Phu Quoc, Can Tho, Ho Chi Minh City, Nha Trang, Da Nang, etc.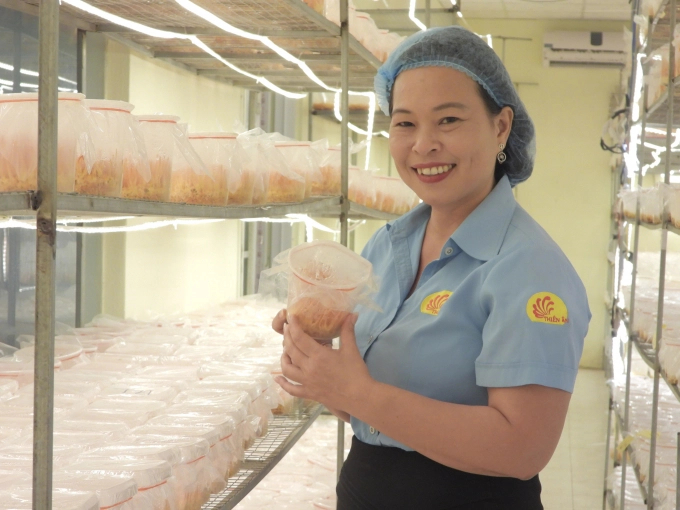 Answering our interview in the spacious and modern farming and production area for cordyceps products, Ms. Luan said that after graduating from Nong Lam University in 1997, she got married and accompanied her husband in developing several production and business professions. Namely, her family was quite successful in the field of producing clean incense for export. They sold, on average, 150 tons of incense monthly to the markets in Thailand, Malaysia, etc. In addition, the married couple also joined in the production linkage and created employment opportunities for many households.
While taking care of a family member in the hospital, she saw that a patient was gifted a box of cordyceps by the family member, which was very highly priced at that time. After consumption, this patient's health has improved, so he recommended other patients in the room to buy and try it. Afterwards, she asked herself, "Why don't I produce a similar good product to "commonize" it?". As a result, the Cordyceps prompted her to not only conduct research on the uses but also the artificial culture process to produce a similarly quality product. And with a strange attraction, Ms. Luan was bonded with the cordyceps ever since.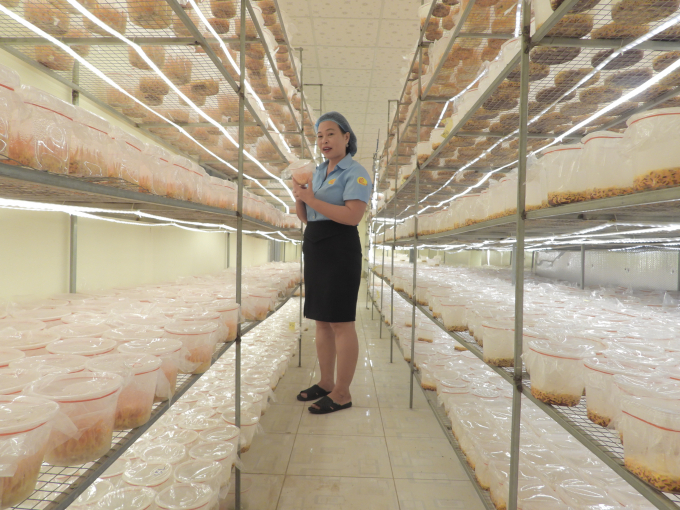 "People who have experienced grave illnesses and ailments will understand how important health is. It is likened to "gold", the "source of happiness" and an indispensable element to realize everyone's dreams. For that reason, I boldly invested in building a modern cordyceps culture process to create products that are widely recognized by traditional and modern medicine", said Ms. Luan
The road to success is not without challenges
According to Ms. Luan, her passion alone is not enough to achieve such a success. Although she was professionally trained in Nong Lam University, knowledge obtained from lectures was only theoretical and quantitative. Furthermore, when she first started producing cordyceps, they were mainly imported at extremely expensive prices. There was no successful cordyceps model in the entire country for her to draw experience and learn from.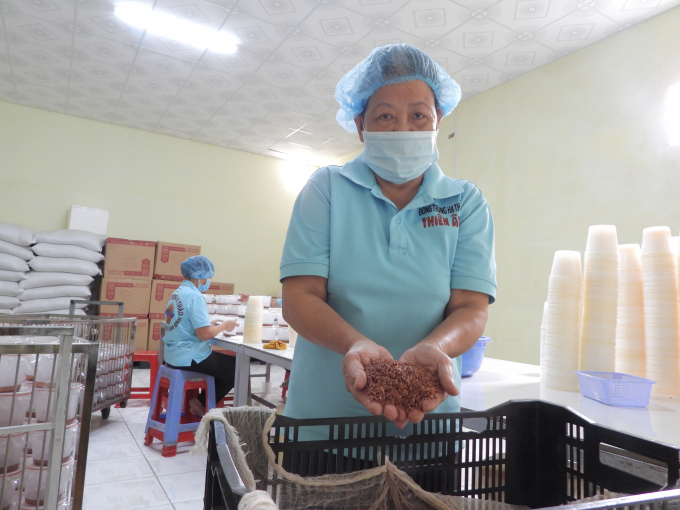 Accordingly, she had to work and learn from experience, and her own knowledge was not enough so she consulted institutes and universities. She experienced series of failures, a lot of efforts and money were wasted. However, after each failure, she persevered and told herself that the losses were considered tuition fees for her to continue researching.
With unremitting efforts, the support of varieties, research materials from Mr. Nguyen Sinh Hien (Hanoi Agricultural Research Institute) and a friend working at a university in Thailand, in addition to her own experience, Ms. Luan's "Made in Vietnam" cordyceps culture model was successful beyond expectations. She was overjoyed to have finally been able to confidently control the cordyceps culture process.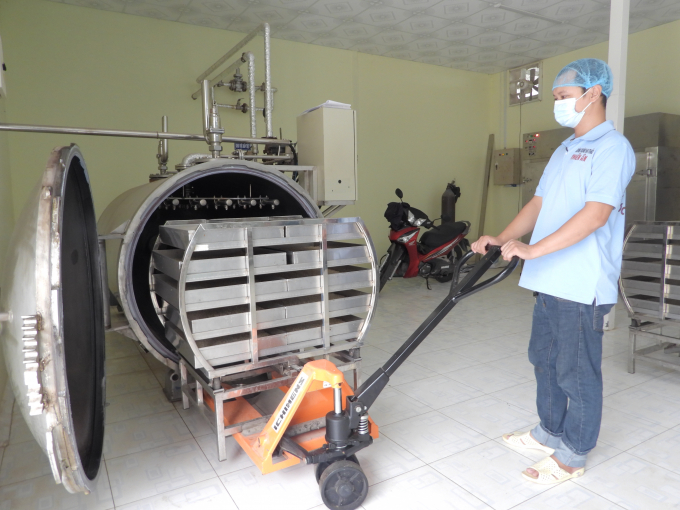 Regarding culture techniques, Ms. Luong shared that an important factor in growing cordyceps is the adjustment and control of factors in the culture room including temperature, humidity, light, along with the specifications of input materials. These elements helped to create cordycep products with the desired quality.
"The culture media for cordyceps can be gathered from two sources: Whole silkworm pupae or brown rice and nutrients (brown rice, potatoes, steamed coconut water and vitamin B1, B6). The final products do not exhibit not much difference in terms of quality (plant-based culture media must go through a steaming process using the autoclave).
Another important step is the inoculation of cordyceps into the culture media; which are then put in a dark room to incubate (stage 1) until the silk stretches and covers the culture media (contained in a plastic box). The cordyceps are then moved to a light room to cultivate the fruiting bodies (stage 2). Ms. Luan said that the entire process of culturing and harvesting the cordyceps fruit bodies ranges from 60 to 75 days".
OCOP elevated the brand
After years of diligent research, Ms. Luan successfully cultured cordyceps and perfected the cultivation technology process. She founded Thien An Company in 2018 and initiated the large-scale cultivation of cordyceps in Go Cong Tay district. The company has invested in 34 cordyceps culture rooms and 3 culture media incubation rooms. Each culture room can grow 5,000 boxes of cordyceps, and 45 to 50kg of cordyceps fruiting bodies can be harvested by the end of the process.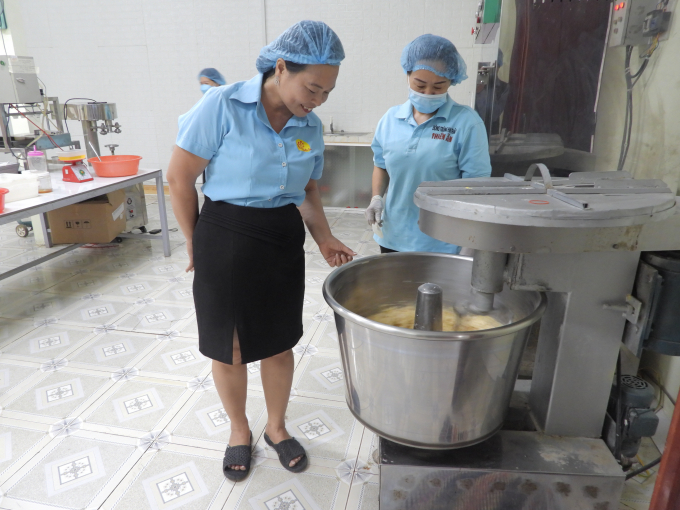 Subsequently, in order to bring cordyceps to consumers, Thien An Company has researched various product lines from cordyceps such as: fresh and dried cordyceps, canned cordyceps juice, distilled Bird's nest, cordyceps wine, cordyceps honey, cordyceps sauce, cordyceps biscuits and so on.
4 of Thien An Company cordyceps products were granted the 4-star OCOP product certificate in 2020; and in June 2022, 7 additional products were recognized. After assessing the effects of the OCOP program, Ms. Luan said that the OCOP program has greatly encouraged and promoted the production process. As a result, the company was able to complete a closed culture process and process products from cordyceps. The Company's revenue has increased by nearly 40% in recent years, with a significant contribution from the OCOP program.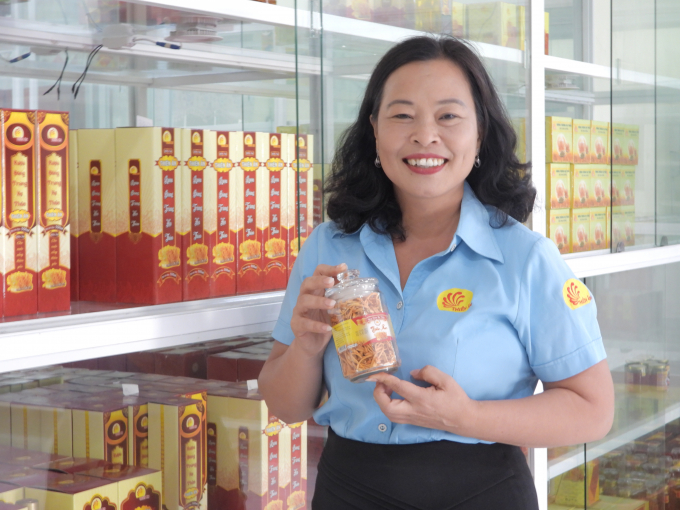 "Thien An's products are currently distributed by large supermarket chains such as Saigon Co.op, Aeon, etc. for long-term consumption. In addition, the Company also developed a system of distribution agents in provinces and cities throughout the country. The company is determined to build a solid initial foundation, take steady steps, focus on quality and on building food safety processes. The goal in the near future is to be the first local product to meet the "5-star" OCOP standard and then proceed to exporting", Ms. Luan emphasized.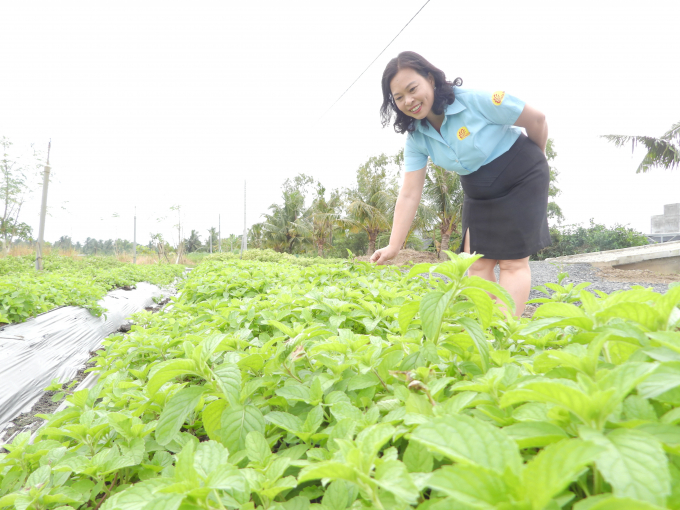 "The OCOP program has contributed to restructuring the agricultural sector in association with new rural construction as well as production development in association with employment and income enhancement for locals in the district; promoted the development of the rural economic area. On the other hand, the program helped to form a "green" economy, develop "clean" agricultural production areas. Thien An's OCOP products contribute to building a brand name for products from Go Cong Tay district, extending the products' reach in the market, creating a name in society, paving a new direction for production and business", acknowledged Vice Chairman of Go Cong Tay District People's Committee Le Van Ne.
Authors: Tran Trung - Hong Thuy
Translated by Nguyen Hai Long
TAG: