Young entrepreneurs startup incubator launched in HCMC
The incubator aims to promote the startup movement for young Vietnamese entrepreneurs and support startups based on blockchain technology applications.
Director of the Young Entrepreneurs Startup Incubator Ngo Hoang Dong said that the incubator will focus on finding and investing in technology and blockchain startups, nurturing startup ideas, and providing orientation for Vietnamese investors on blockchain technology, knowledge and experience.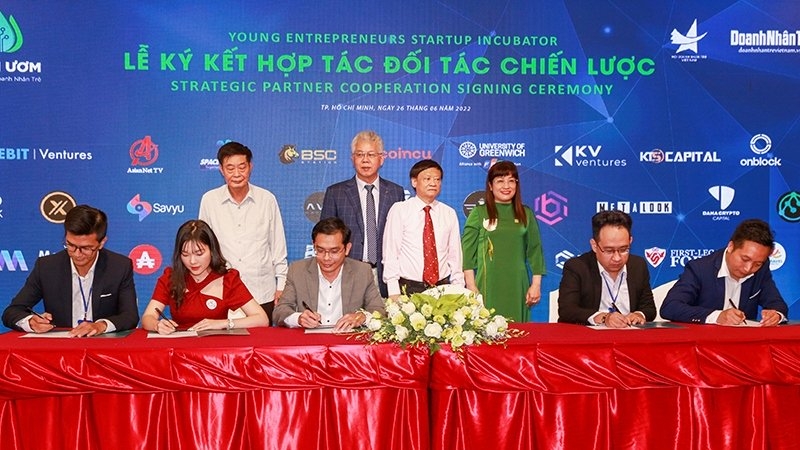 Strategic partners sign agreements to sponsor the Young Entrepreneurs Startup Incubator (Photo: NDO)
The Young Entrepreneur Startup Incubator is expected to be a bridge between businesses and global investors, providing opportunities for cooperation in the early stages of raising funds and connecting capital for startups and businesses.
It is also a hope to become a leading consulting centre for blockchain technology application solutions and a prestigious destination for technology startups in Vietnam.
"A digital technology incubator is a place to create seeds for digital technologies, suitable for each type of production and business. This is also a place to guide and create conditions for entrepreneurs to get acquainted and participate in technology improvement to make production and business more efficient," said Prof. Dr. Vu Van Hien, chairman of the Advisory Council of the Young Entrepreneurs Startup Incubator.
Source: NDO
TAG: