Agricultural strategy needs to be implemented on a large scale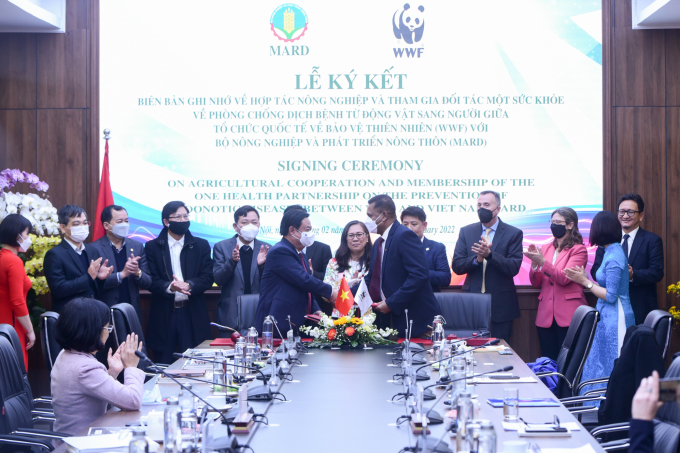 Promising cooperation
The cooperative relationship between the World Wide Fund and Vietnam's agricultural sector currently features two prominent fields, namely fisheries and forestry.
The Vietnam's aquaculture industry is diverse in terms of water surface ecology (freshwater, brackish water, saltwater), culture targets (freshwater fish, crustaceans, marine fish, molluscs), and farming methods (pond, cage, tank).
The degree of intensification and distribution of aquaculture is concentrated mainly in the Mekong Delta region, accounting for over 70% in both area and volume with the two main export items being brackish water shrimp and pangasius (accounting for 95% of the country's pangasius production and 80% of the country's shrimp production).
Therefore, WWF has supported Vietnam's aquaculture industry since 2009, with special attention to the pangasius and shrimp chains. They aim to reduce the ecological impact of the operation, while achieving economic goals and sustainable use of aquacultural resources in the Mekong Delta.
In 2012, WWF was one of the first organizations to support the ASC certified production of pangasius. There are currently 7 cooperatives and groups of cooperatives that have acquired the ASC certification as well as maintained links with processing facilities, with an estimated total production of 3,363 tons of ASC certified shrimp material annually.
In addition, as an influential network organization in over 100 countries around the world, WWF-Vietnam promotes linkages with international importers through a sustainable shrimp value chain.
100 hectares of brackish water shrimp-rice rotation model were piloted in 2020, with the goal of adapting to climate change and supporting businesses with green finance to expand their scale. This is a practical solution to increase productivity and promote alluvial deposition as well as mitigate subsidence and saline intrusion in brackish water areas of the Mekong Delta.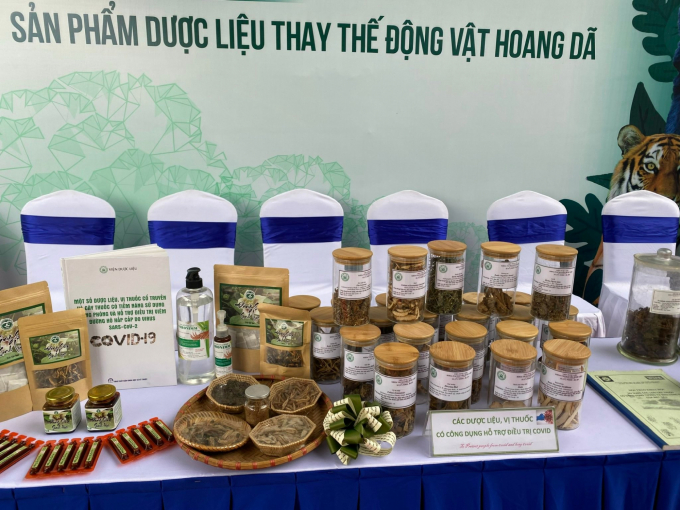 Regarding forestry, WWF contributed significantly to the two main supply chains of the forestry industry: the supply chain of timber and timber products (plantation supply chain) and the supply chain of forest environmental services (natural forest supply chain).
In addition, WWF has paid special attention to supporting forest owners who are individuals or households managing small areas (1 to 3 hectares per household) and practicing afforestation following habits with little knowledge concerning technical processes/standards.
From 316 ha of FSC-certified forest belonging to households in Quang Tri province with the support of WWF since 2010, the total certified forest area has now reached over 23,000 ha. Nearly 14,000 hectares of which are managed by groups of FSC households (nearly 2,000 households) with the remaining area under the management of forestry companies.
WWF supports the process of connecting actors in the FSC timber supply chain with its global strengths, so that FSC-certified forest owners and forestry companies have the opportunity to participate in the  globally responsible wood supply chain.
As of 2020, WWF has coordinated with the Ministry of Agriculture and Rural Development and local authorities, partners to conserve, enrich and protect 362,000 hectares of protection forests, 2,646 hectares of community forests, and 76,669 hectares of special use forests.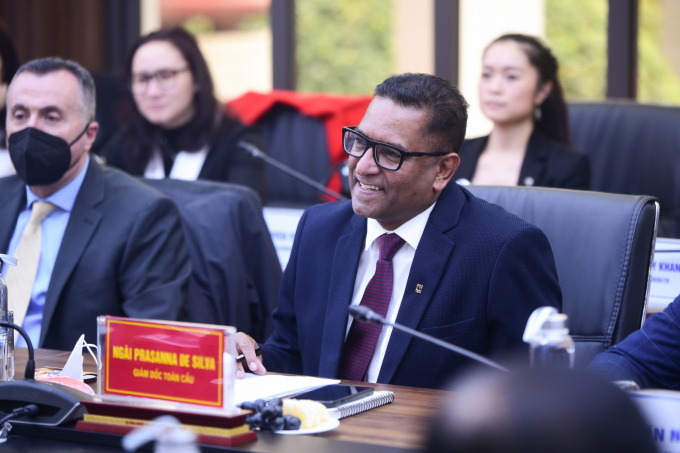 Promoting green production and natural recovery
The Ministry of Agriculture and Rural Development, WWF International and WWF-Vietnam signed a record of discussion on February 14 to cooperate in the protection of biodiversity and the environment, sustainable economic development, as well as solutions to climate change.
With nearly 30 years of operating experience in Vietnam and over 60 years in 100 countries, WWF identified the potentials in cooperation and support for MARD to promote green production solutions, which can help restore the natural processes of ecosystems while improving livelihoods for farmers.
In the Mekong Delta, WWF will continue to coordinate with the agricultural sector to pilot sustainable agricultural transformation models such as rice production combined with aquaculture in flood season, shrimp - rice rotation models in brackish water vulnerable to saline intrusion and subsidence, models of value chain linkage for organic coconuts, shrimps and forests in the coastal areas.
In Trung Truong Son, there are also activities to strengthen the management and protection of forests; create sustainable livelihoods under the forest canopy, create new products to help increase farmers' income from forest protection.
In addition, WWF also connects scientists, businesses and funders to develop non-timber forest products.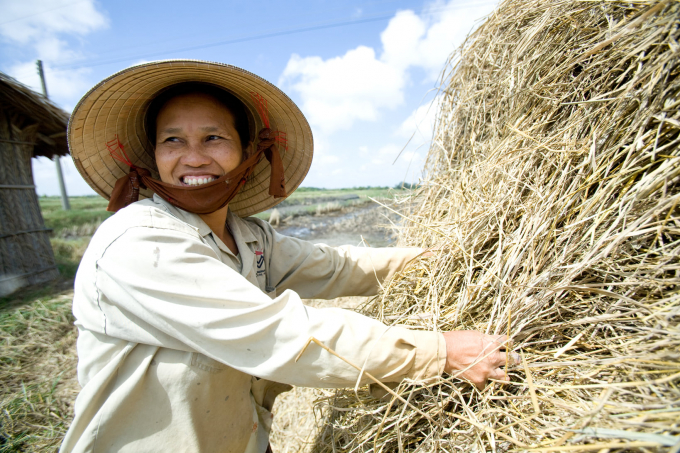 In addition, there is potential for sustainable value chain integration, including purchasing and processing enterprises, FSC-certified afforestation households, and capital providers.
For the processing stage in the forestry industry, WWF continues to promote wood processing and manufacturing plants to be supported to evaluate the feasibility and economic efficiency when applying solar energy and saving techniques. raw materials, saving energy in production.
In the marine sector, WWF can support potential marine economic development, especially co-management models associated with sustainable tourism, high-value, sustainable fishing models, and models. "blue forest carbon" model.
These efforts will not only help in the implementation of the Strategy for Sustainable Agriculture and Rural Development for the 2021-2030 period, with a vision to 2050 and Resolution 120 in the Mekong Delta, but also support the Government to fulfill its commitment to deliver sustainable development. net emissions to zero by 2050.
Agricultural strategy needs to be done on a large scale
Regarding Vietnam's development goals of Ecological Agriculture - Modern Rural - Smart Farmers, WWF believes that the strategy to develop the agricultural sector following these goals must be implemented on a large scale to be economically, socially and environmentally efficient.
Recent policies by the Government, renewing mindsets from simple agricultural production to agricultural economy, as well as encouraging innovation of business ideas in a green and sustainable direction are the appropriate orientation.
Faced with new opportunities in science and technology, information and market trends that increasingly favor ecological products, Vietnam can follow the global approach of applying multiple green production solutions based on ecological processes that bring high added value with relatively reasonable investment costs and ensure the preservation of ecological values ​​for sustainable development.
WWF is implementing programs to help support ministries and localities in adopting a large-scale impactful, landscape approach.
In addition to planning based on scientific evidence to optimize favorable solutions, businesses play an important role in attracting investment to replicate favorable solutions. Projects that are feasible and economically viable will be the leverage to create large-scale changes.
Changes for a more successful cooperation
To optimize mobilization of support from the people as well as utilize international knowledge and experiences in the agricultural sector, it is necessary to enhance information sharing.
In addition, given the short-term nature of funds from NGOs, guidelines and reforms in administrative procedures that shorten the time for approval and receipt will help increase operational efficiency.
Furthermore, the trend of implementing multi-sectoral and inter-regional solutions will become more widespread, so it is necessary to have the active support from the Ministry of Agriculture and Rural Development in coordination with other ministries and agencies in designing, receiving and implementing initiatives and projects with the support from NGOs.
The effectiveness of projects from NGOs will also be optimized if they are implemented to strengthen public-private partnerships.
Author: Tran Thi Hai
Translated by Nguyen Hai Long
TAG: