Positive signs for organic farming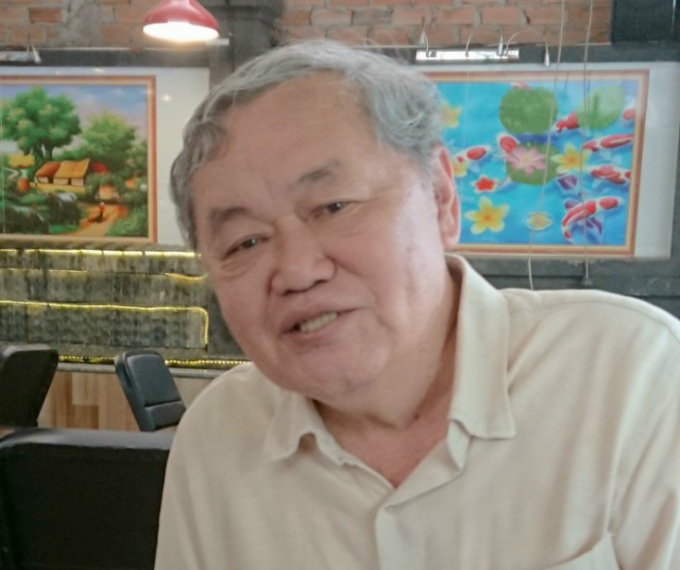 At the invitation of the leader of the Dong Nai Department of Agriculture and Rural Development, Assoc.Prof. Nguyen Minh Chau, former director of the Southern Fruit Tree Institute visited a series of orchards, cooperatives and farms that adopted the organic system of farming in the province. After his trip, Vietnam Agricultural News talked with him about organic farming.
Action makes good transformation
Organic farming is gaining popularity, the agricultural sector and many local governments are developing policies and specific programs for organic practices. With what you saw in Dong Nai, how do you think about the perception of farmers toward organic farming?
The use of compost is not uncommon in  orchards in Dong Nai. Many good models of using organic fertilizers such as Ha Thang's three-hectare citrus farm in Phu Ly commune, Vinh Cuu district. In his orchard, the trees are planted sparsely. The distance between trees is about 4 meters to prevent diseases. Weeds are removed manually to avoid the use of chemical herbicides.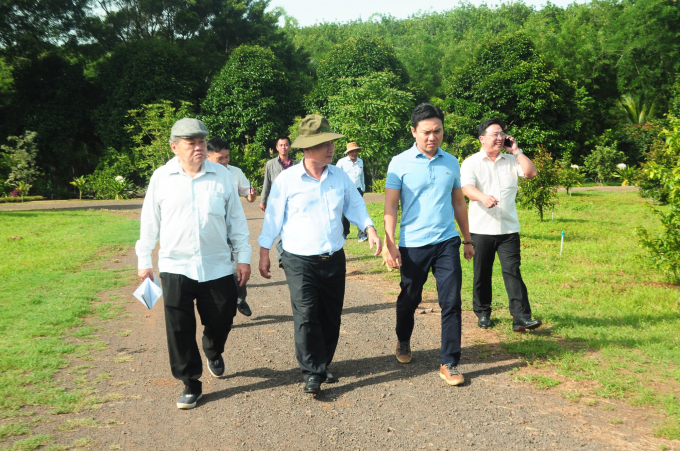 Thang has switched to compost for many years. In the past, he used EM yeast to decompose organic matter. Now, he has changed to IMO. IMO yeast can quickly break down organic material into useful compost for the soil. So, 3 years ago, the Department of Agriculture and Rural Development of Dong Nai encouraged farmers to use IMO. Thang applied rotationally between chicken and cow compost for his orchard which means if he uses chicken compost for this year, the next year he will use cow compost. Besides, Thang also used chopped banana to provide potassium and mixed IMO with fish waste to add nitrogen to the plants.
To prevent and control plant diseases, Thang used the mixture of gingers, garlics, chilies and IMO or bio-insecticide Abamectin to kill insects and pests. Thanks to long distance between trees and organic practices to add nutrients and prevent diseases for the trees, Thang's citrus orchard  remained flourishing even when most of the trees were about 12 years-old.
Meanwhile, Xuan Dong Pomelo Cooperative located in Xuan Dong Commune, Cam My district used manure of goats, cows and chicken for the trees. It also stopped using herbicides and limited the use of chemicals. Normally, three months before harvest they will stop using them.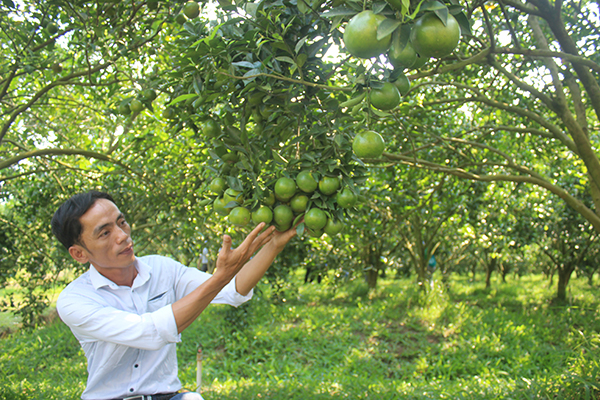 In addition to farms and cooperatives that used self-made compost, many farming models that used industrially-produced organic fertilizers proved effective such as the durian orchard managed by Dona Techno Biotech Development Joint Stock Company (Dona Techno) in Xuan Que commune, Cam My district. I can say that it is a very beautiful durian orchard.
Or the durian orchard of Nguyen Thanh Binh. It is located in Xuan Bao commune, Xuan Loc district. The orchard is nearly 100% organic because about 80% of fertilizers used for the trees is organic chicken compost imported from Japan and mixed with fish waste. Thanks to organic chicken compost, his trees are less susceptible to diseases including Phytophthora stem canker.
Greatly reducing production costs
Many people said that it was not easy to adopt the organic system of farming because of high costs. However, in Dong Nai, many orchards have been using compost for their trees. What do you think about that?
Firstly, the use of organic fertilizers helped many farmers reduce production costs. For example, Ha Thang cut the costs of fertilizers and pesticides for his citrus orchard by 50-70%. Meanwhile, many farmers in Vinh Cuu district said that they could reduce production costs by 40-70%.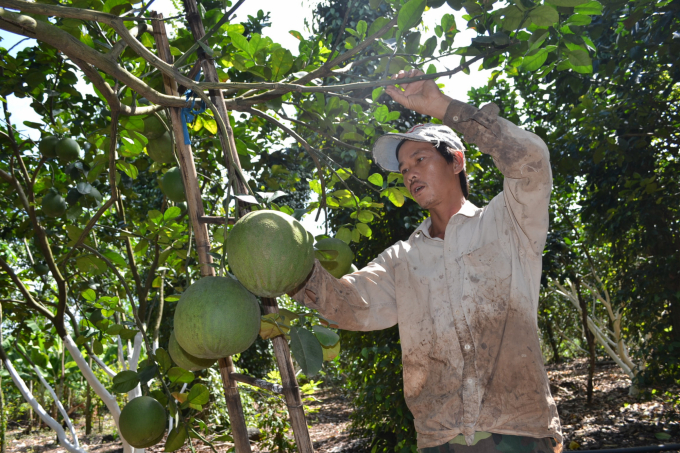 Through my trip I find that it's feasible that farmers can reduce production costs by 50% if they switch to organic fertilizers. Furthermore, the application of compost to the orchard enhances the soil with nutrients and beneficial microorganisms, resulting in healthier trees and high-quality fruits despite ugly appearance. 
I want to make clear to you that it's not because of organic farming that fruits do not have good-looking appearance; but it's because Vietnam is still not good at packaging farm products after harvest. In the US or Australia, they can preserve fruits better and longer after harvest because they have a well-organized processing and packaging system.
In Dong Nai, many organic orchards reported good earnings and high profits. For examples, Ha Thang can harvest 80 tons of citrus every year, reaching sales of VND1.6 billion although the prices are not so high as expected or Nguyen Thanh Binh can earn up to VND700 million from one hectare of durian.
Not only in Dong Nai but also in many other localities, organic farming is gaining popularity. In Lai Vung district (Dong Thap province), many citrus farms have increased the use of compost and reduced the use of chemical fertilizers. As a result, risks of disease are reduced while the soil is healthier and farmers can cut production cost by 50% compared to before the introduction of organic fertilizers.
Good signs
As you have said the use of organic fertilizers in fruit production is more and more popular not only in Dong Nai but also in other localities. Do you think it's a good sign that farmers are more and more interested in sustainable farming?
Currently many orchards that grow durian, pomelo, orange and tangerine in Dong Nai have switched to compost both self-made and industrially-manufactured. No matter how it is made the benefits it brings to the soil, tree health and fruit quality are the same.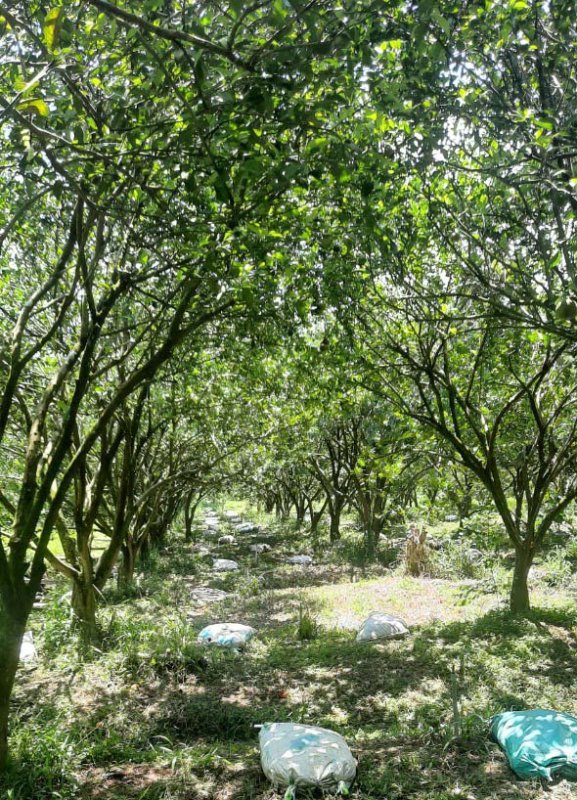 Many farmers no longer pursued productivity but paid more attention to the quality of farm products. I know an orchard in Vinh Cuu district, its owner decided to say "no" to intensive farming. Despite low yield he could harvest higher quality and sell his fruits at prices above the market. The orchard is now 20 years-old and still flourishing. Meanwhile, citrus farmers in the Mekong Delta can typically sustain their orchards for less than 10 years.
In Dong Thap, there are many good models of composting straw. In the Central Highlands, turning fish waste into compost for plants has been increasingly popular. Many farmers even went to the Mekong River Delta to buy cheap fish for compost. Now, there are many types of yeast that can decompose organic matter quickly without the unpleasant odor.
In general, each locality, each region has different ways of using organic fertilizers but they are all good for improving the health of the soil and plants, at the same time reducing production costs. Especially, many farmers knew how to make bioproducts by their own to decompose organic materials. They even became masters at this field. Many of them not only knew how to made compost but also knew how to produce pesticides from natural ingredients like garlics, chilies and gingers.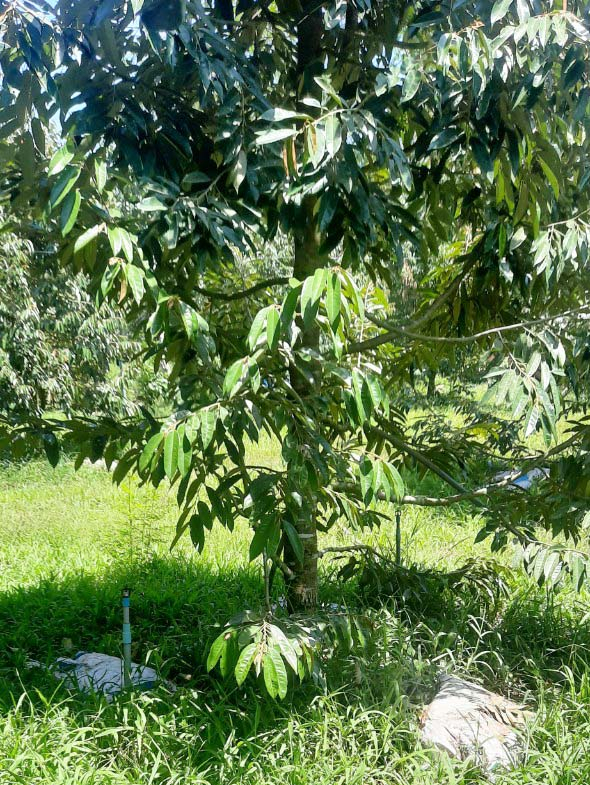 "It's not easy to make fruit orchards become 100% organic. So, I'm very excited to see many orchards in Dong Nai and other localities use organic fertilizers. However, it requires regular inspections and specific evaluations of the economic impact of the use of compost in comparison with the use of chemical fertilizers. I think we should choose some cooperatives that effectively changed into compost to support them in terms of fruit appearance improvement after harvest and product promotion.
In addition, local authorities should regularly organize field trips to help farmers learn from good models of using organic fertilizers. Along with that, news agencies should foster organic farming practices by disseminating information of using compost in orchards."
Thank you!
Author: Son Trang
Translated by Mai Tham
TAG: