Vietnamese agricultural goods are of high quality but are poorly marketed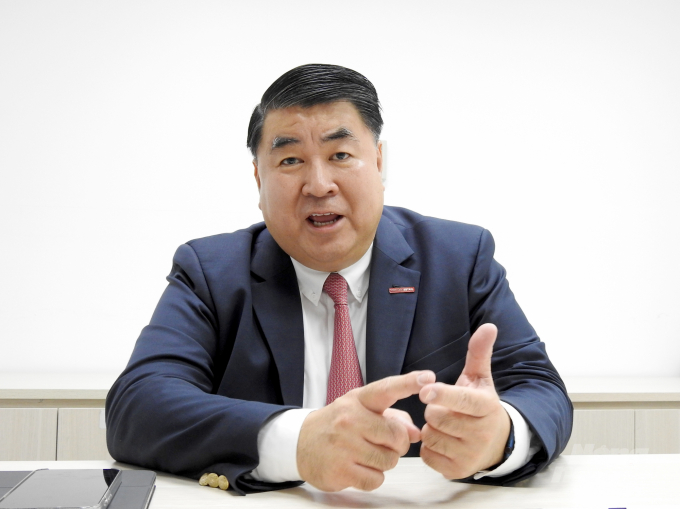 Mr. Paul Le, Vice President of Central Retail Group, who has committed himself to uplifting Vietnam's agricultural products and promoting them on the global market, spoke with Vietnam Agriculture News about the limitations of Vietnamese entrepreneurs and producers.
Lacking initiative
You used to work in the packaging industry and be the Director of Product Development for Europe's top packaging business.  The packaging is crucial since it serves to increase the product's value, prevent damage, and prolong its preservation. However, according to you, sir, why is packaging one of the limitations of Vietnamese agricultural and food products?
Vietnamese farmers excel in production but continue to struggle with marketing. Instead of Vietnamese people seeking customers on their own, Chinese businessmen travel to Vietnam to acquire a variety of Vietnamese exports. They lack the initiative to sell their products, as they are only focused on production, and merchants must come to the farm to purchase.
Due to the fact that they do not know how to sell, hardly any attention is paid to marketing, resulting in less attention to the packaging of agricultural goods after harvest. Mango, pomelo, and other fruits, after harvesting, are clearly placed in large containers or cartons for shipment. Thus, fruit quality will not be guaranteed, and the rate of loss will be considerable.
For example, lychees harvested in the north and transported to the south one day later will no longer be fresh. Hoa Loc mangoes are excellent, but their peel is thin, therefore transportation from Mekong Delta to Hanoi without adequate packaging may result in a 30-40 percent risk of damage and loss.
In addition to traditional and close markets like China, the popularity of Vietnamese agricultural goods and foods has increased in Europe and the United States. How do you assess the market penetration of Vietnamese agricultural goods and foods?
I discovered that Vietnamese producers hesitate to export their products to Europe and the United States. They only target overseas Vietnamese. However, the proportion of Vietnamese living abroad is relatively small in comparison to the total population of these nations.
As a result, we must create agricultural products and foods aimed at a huge group of Europeans, Americans, and others, as opposed to selling solely to a small group of Vietnamese customers abroad.
Consider coffee as an example. Vietnam's iced milk coffee is exclusively acceptable for the taste of Vietnamese people. Currently, two billion people across the world consume Espresso coffee every morning because it is a robust coffee that excites users.
Therefore, we must investigate the global coffee industry and develop coffee goods that fulfill the needs of the mass market.
Three years ago, Central Retail Vietnam coordinated the "Vietpresso 2019 Contest" with 15 prominent coffee brands and coffee shops in Vietnam. Participants were instructed to create Espresso using just Vietnamese coffee. It intended to increase the value of Vietnamese coffee with the goal of exporting high-value coffee products to international markets.
In addition to coffee, Vietnam offers many other agricultural goods and delicacies that may be marketed to a large group in Europe and the United States, rather than only to Vietnamese living abroad. Since Vietnamese lychee is the greatest of its kind in the world, it cannot be sold just in Vietnamese or Asian markets and supermarkets in Europe; it must also be marketed in large supermarkets to reach Europeans.
Selling the product stories
Minister of Agriculture and Rural Development Le Minh Hoan once stated at an agricultural forum that we sell not only the product itself but also the narrative around it. In addition, he emphasized the need of sharing the histories of Vietnamese agricultural products and goods. What are your thoughts on the Minister's statement?
I agree with the Minister. With a 4,000-year history and a very rich history of agriculture, Vietnamese farmers have several tales to tell about their agricultural products and foods.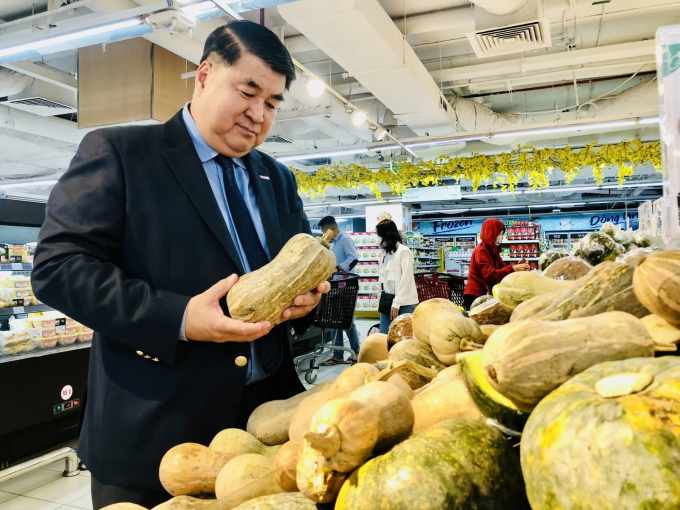 For instance, the lychee of Vietnam has a 200-year history. With such a lengthy history, there is much to say about this fruit. These narratives will bring considerable value to the lychee.
The French introduced the coffee tree to Vietnam in 1857, and it has been there for over two centuries. Consequently, there will be several tales concerning Vietnamese coffee beans. In Nam Can, Ca Mau, there are many unique folklores about the shrimp.
Not only can we share stories about Vietnam's history and culture, but also about its agricultural products and foods. Like the lonely Ly Son garlic, we must explain why this garlic is so good and pricey, as well as why each bulb has just one clove. In addition, customers from other nations must be "trained" on how to enjoy Vietnamese agricultural products and delicacies to their best. Similar to Thanh Ha lychee, if you chew it a bit more carefully, you will experience two flavors of sweet and sour that impart a fragrant scent.
In recent years, whenever we have organized a Vietnamese festival in Thailand, we have always intended to offer the finest of Vietnam to the Thai people. Additionally to novel and distinctive processed goods, there are also classic goods. For the previous five years, we have always presented Pho Nam Dinh to the trade fair as the ambassador of Vietnamese pho. Every day, we sell up to 600 bowls of pho. In order to sell such a great quantity, I must explain to the Thai people why the beef is so wonderful and why it pairs so well with the broth.
Thank you!
Author: Son Trang
Translated by Linh Linh
TAG: