Vietnam - a 'bright star' in combating land degradation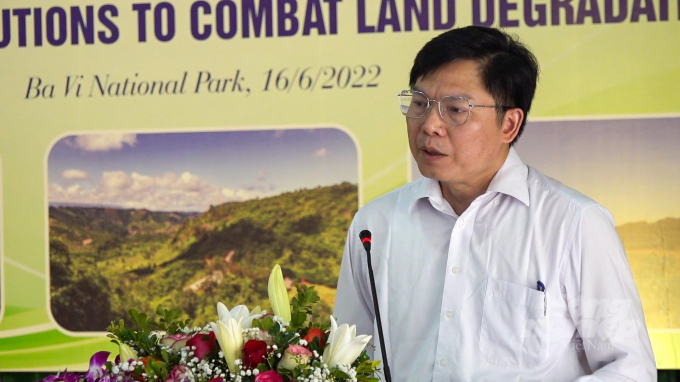 Following the World Day to Combat Desertification and Drought and the 28th anniversary of the establishment of the United Nations Convention to Combat Desertification (UNCCD), the Vietnam Administration of Forestry (MARD), as the host, coordinated with Ba Vi National Park and relevant units to organize a tree planting campaign and had a dialogue on the topic "Present situation and solutions to combat land degradation".
As said by Mr. Pham Van Dien, Deputy Director of the Vietnam Administration of Forestry, land degradation and drought are not only problems concerning the environment but also national and global economic problems. Having a forward mindset at a very stage, along with a firm strategy for economic, social development and environmental protection demonstrating a long-term vision Vietnam is considered a country of strong commitment and action - a bright spot everytime the world mentions this topic. This event is a good opportunity to share information, continue to seek ideas, initiatives, and propose solutions to prevent land degradation and drought.
Land degradation is the reason why the quality and area of agricultural and forestry production land reduce significantly, affecting agricultural economic development in general. The phenomenon leads to risks in the process of securing national food security as well as the imbalance of the ecosystem and environment.
Vietnam currently has over 11 million ha of land which is being degraded due to the influence of natural factors and the process of exploitation and use, occupying a proportion of over 35% of the country's natural area. Over the years Vietnam Administration of Forestry has been developing and implementing a number of agroforestry and agroproduction models on sloping land as well as livelihood development projects to restore the degraded land.
At the same time, the Administration of Forestry has also developed a proposal for the "Project on combating land degradation in Vietnam" to submit to the Global Environment Facility (GEF) with the goal of developing sustainable forestry in the 2021-2025 period.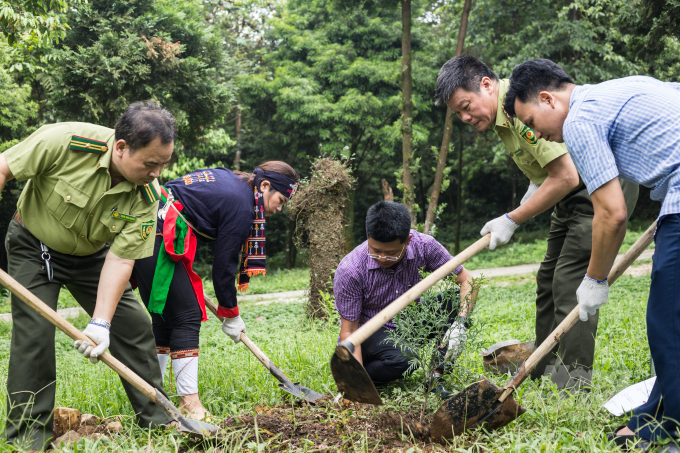 At the dialogue, scientists, research experts, directors from central and local agencies, and representatives of international organizations all came to an agreement on solutions to prevent land degradation and combat desertification in Vietnam. The solutions were associated with sustainable forestry development, improving livelihoods for upland people, and contributing to Vietnam's stable economic - social development.
The delegates also shared their views and assessed the current situation in Vietnam in consideration of the implementation of the "Sustainable Forestry Development Program" and the "Scheme on planting one billion trees and restructuring the forestry sector."
The Administration of Forestry launched tree planting in Ba Vi National Park at the event, at the same time published the message of the Secretary-General of the Secretariat of the UNCCD regarding the anniversary of the World Day to Combat Desertification and Drought 2022.
Authors: Thanh Thuy - Ngoc Dung
Translated by Samuel Pham
TAG: